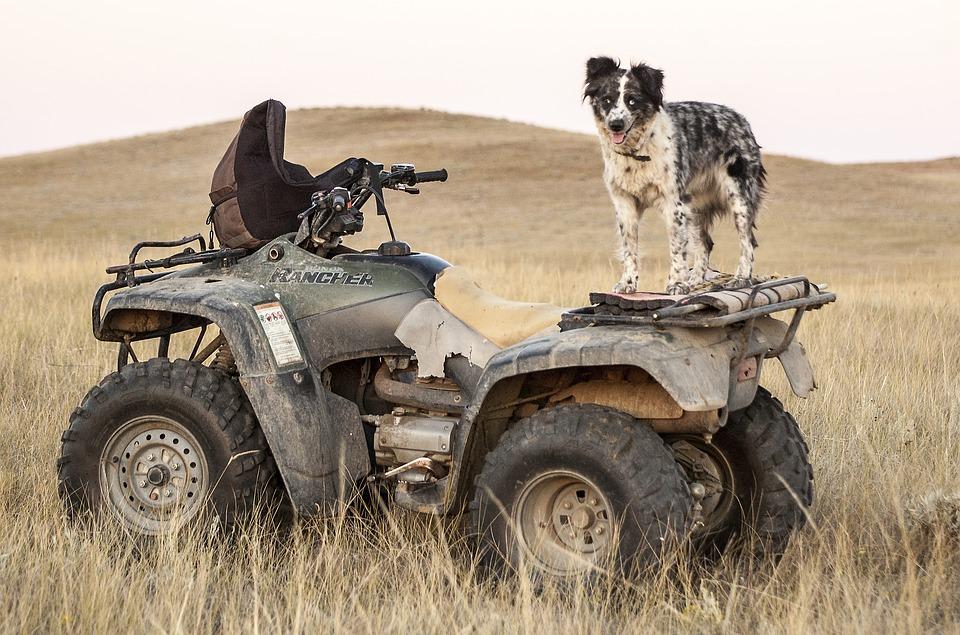 Modifications & More
Some manufacturers didn't roll out all-new models for 2017, but instead took things up a notch with their existing lines, as this roundup reveals.
CF Moto
Both models in CF Moto's Uforce lineup, the 500 HO and 800 EPS, are offered in new colours this year. And both still come with more than $4,000 of extras included in the base price.
Learn More: 1-877-463-3940; www.cfmoto.ca
Honda
Honda has added two new "Deluxe" editions to its popular Pioneer 700 side-by-side lineup. They feature upgrades such as aluminum wheels, electric power steering and painted suspension springs, as well as a fully automatic transmission with a toggle-activated manual mode. All Pioneer 700s, meanwhile, now sport a new bumper, fascia and graphics design.
Learn More: 1-888-946-6329; http://atvsxs.honda.ca/atv
Kymco
The UXV 700i is now offered in a camo version, the 700i Camo powered by the same 695cc, fuel-injected engine as its cousin. It also comes standard with push-button on-demand 2WD/4WD and a CVT automatic transmission with differential lock. Independent double A-arms handle the suspension, while the stopping power comes from hydraulic disc brakes.
Learn More: (864) 327-4744; www.kymco.ca
Suzuki
Both the KingQuad 500AXi and 750AXi models now come in Special Edition versions that Suzuki calls "the ultimate machines for work and play!" They both feature a powerful Warn winch, heavy-gauge front and rear bumpers and a heavy-duty, two-inch receiver hitch for added versatility.
Learn More: 1-866-828-7252; www.suzuki.ca
Yamaha
Yamaha has rolled out Special Edition versions of its popular Grizzly 700 EPS and Kodiak 700 EPS ATVs. Both SE models sport aluminum alloy wheels and special paint and graphics, while the Kodiak also features Yamaha's exclusive push-button drive mode system with differential lock.
Learn More: (416) 498-1911; www.yamaha-motor.ca
Buyer's Note
For prices and more information on the ATVs featured here, please contact the manufacturers. For ease of reference, the following abbreviations appear in the pages ahead.
SOHC: single overhead cam
EFI: electronic fuel injection
CVT: continuously variable transmission