The American Eel once dominated the Great Lakes and its many tributaries, at one time making up as much as 80% of the system's biomass. Habitat loss, excessive commercial fishing and hydroelectric dams have all impacted the eel's abundance, which is now estimated at about 1% of its former glory.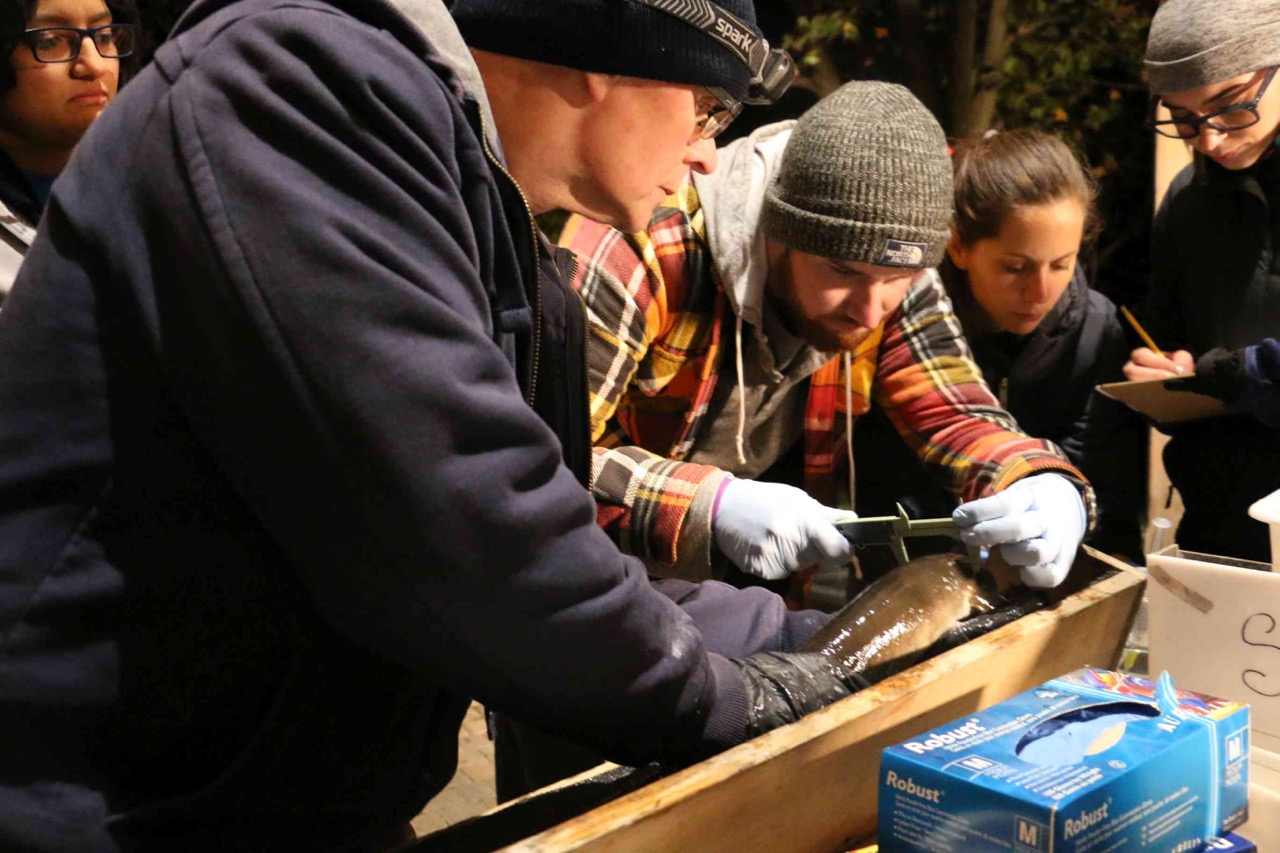 Every fall, Conrwall, Ontario's River Institute carries out a nighttime survey (above) of American eels on the St. Lawrence River. In this episode, Matt Windle (below), a biologist with the River Institute explains how he and his volunteers carry out survey, and why it's so important. Joining in to give her account on how the survey work unfolded is Blue Fish Canada volunteer Lisa Goodier.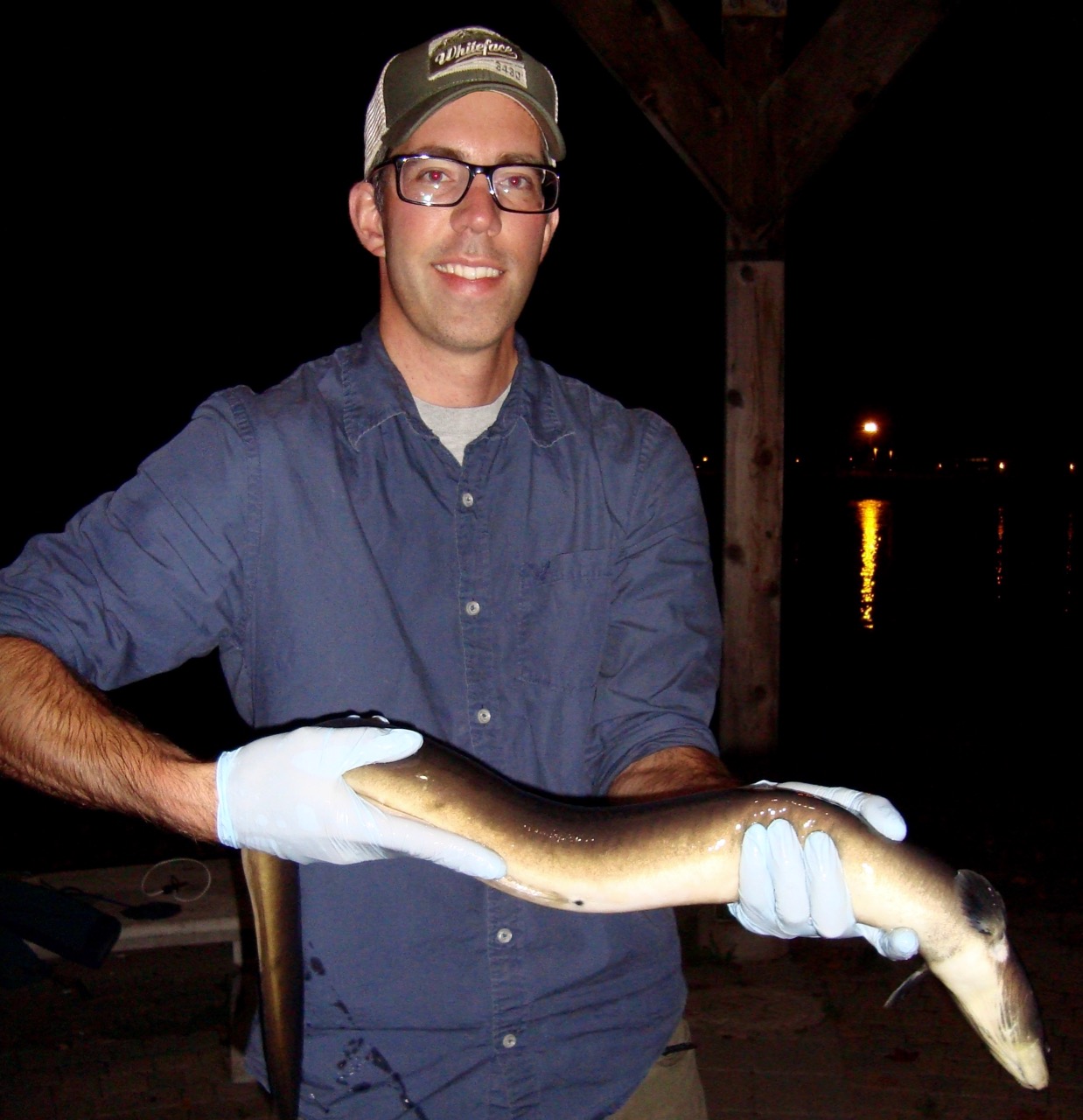 To hear the interview now, press PLAY below. To download this podcast to your device, go to the Blue Fish Radio home page.
Find out more about the River Institute's eel habitat project at: https://riverinstitute.ca/project/eel-habitat-project/.