GO BIG!
Working on your personal-best fish list? From Arctic char to yellow perch, here's where to wet your line for a shot at a genuine trophy—and maybe even a record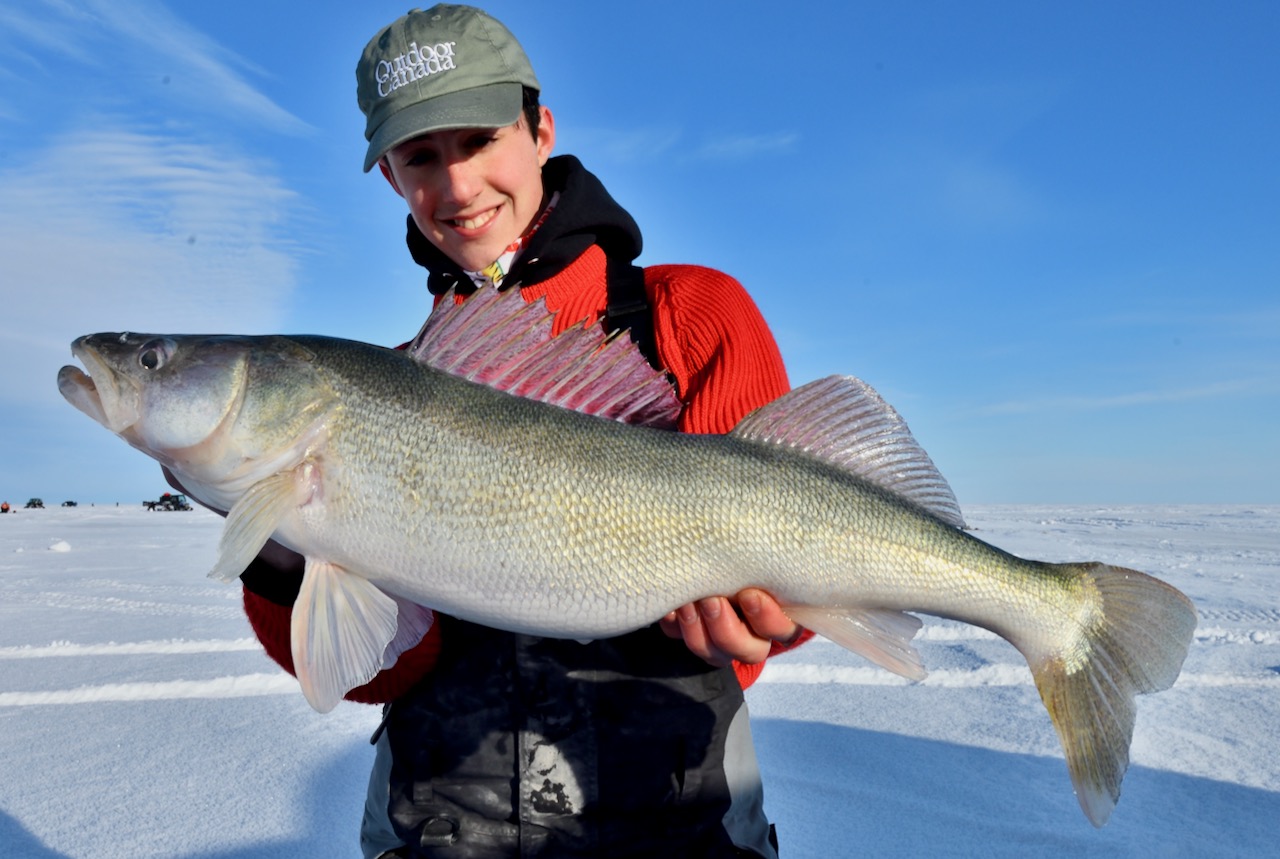 #36 WALLEYE, LAKE WINNIPEG, MANITOBA
Why: In just one late-winter weekend on Lake Winnipeg, it's said that ice anglers catch more walleye than on all of Canada's other lakes combined throughout the entire winter—and that includes Ontario's famed Bay of Quinte. The current record greenback is a 34-incher iced, in 2015.
Bonus: Not just a winter fishery, Lake Winnipeg is also a proven producer of big walleye during the open-water season, too.
More info: www.huntfishmanitoba.ca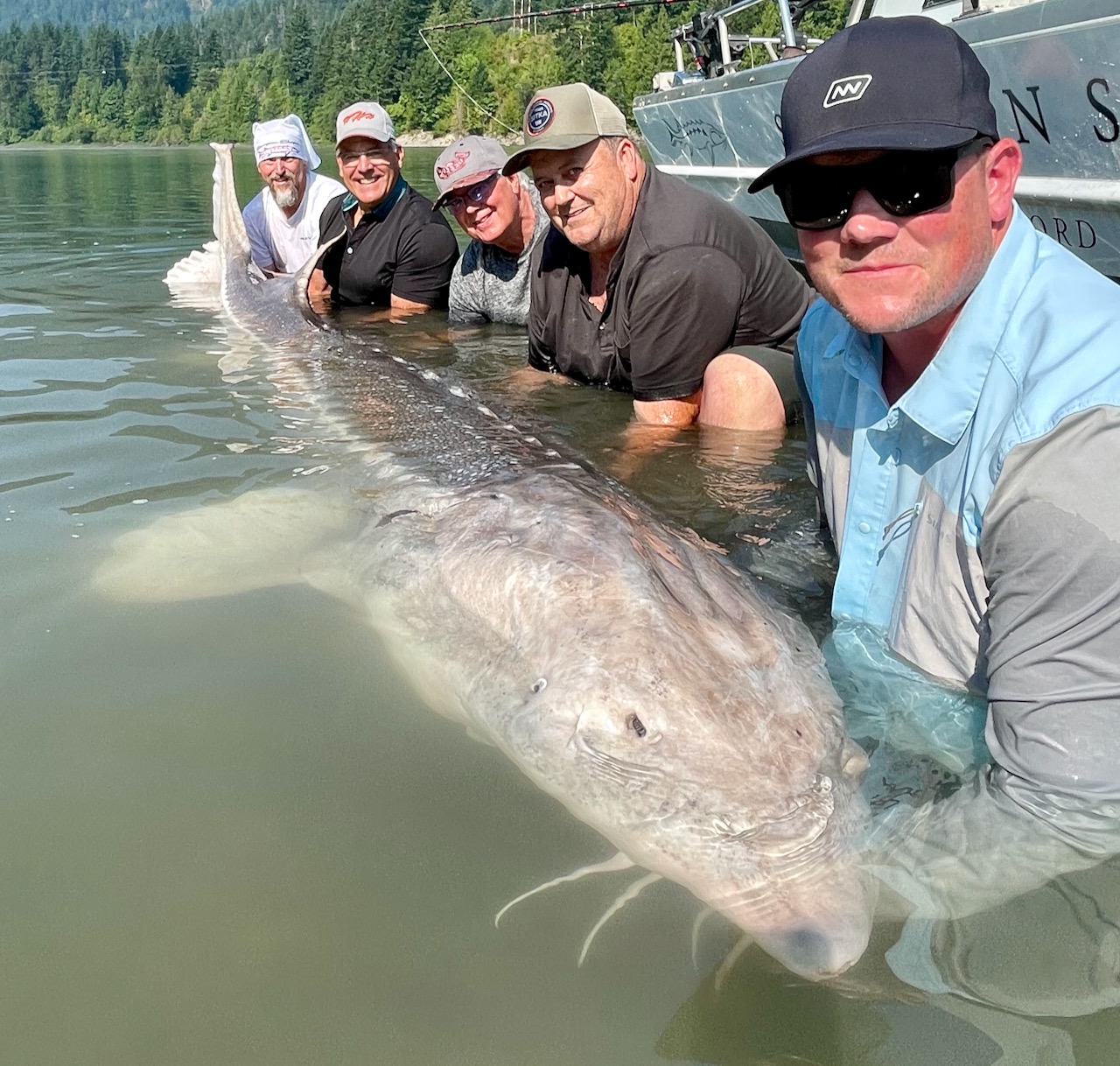 #37 WHITE STURGEON, FRASER RIVER, B.C.
Why: Every year, anglers catch and release mammoth white sturgeon from the Fraser River's carefully regulated fishery. The current rod-and-reel Canadian record is an incredible 11.65-footer (pictured), landed on the Fraser last year by anglers Pete Peeters and Jake Driedger.
Bonus: The Fraser is also home to numerous other fish, including varied runs of chinook, coho, sockeye, chum and pink salmon.
More info: www.sturgeonslayers.com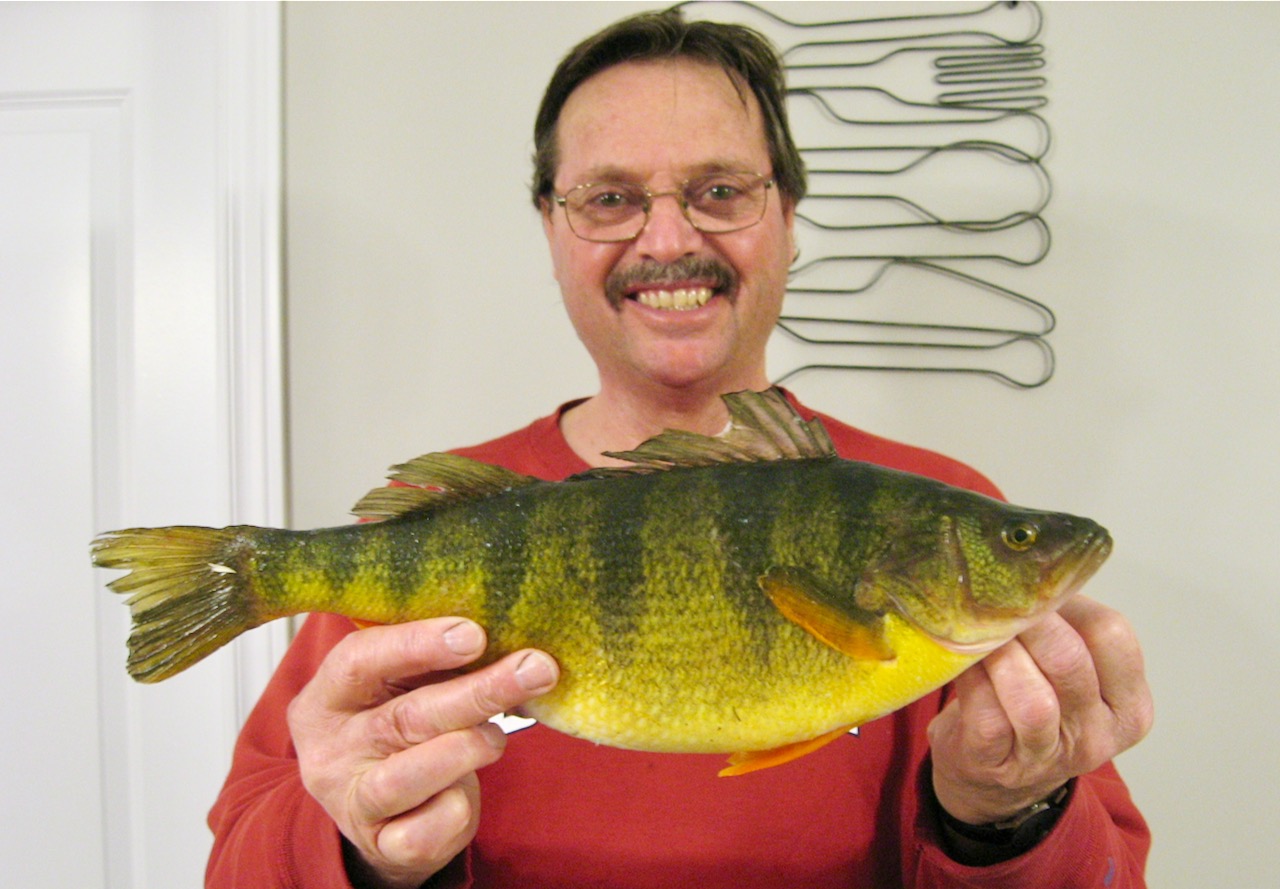 #38 YELLOW PERCH, LAKE ST. FRANCIS, ONTARIO
Why: This widened portion of the St. Lawrence River between Cornwall, Ontario, and Quebec's Salaberry-de-Valleyfield regularly serves up numbers of jumbo perch. In 2020 on Lake St. Francis, angler Dominic Touchette caught the current Ontario record, a chunky 2.52-pounder.
Bonus: Covering 272 square kilometres, this is a huge multispecies fishery with opportunities for bass, muskies, pike, trout and walleye.
More info: www.destinationontario.com