Early 'Eyes: How to Get the Jump on Canada's Favourite Sportfish This Spring
6 ways to target marble-eyes when the water's cool and the days are still short.
Why Spring Is the Thing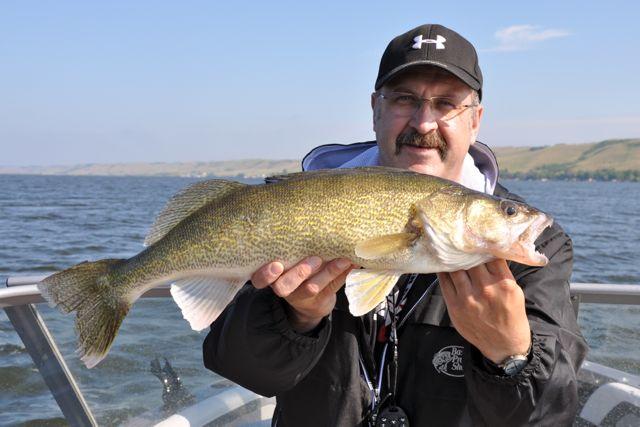 Several years ago, I went early-season pike fishing with my friend Tim Geni and our boys on southern Saskatchewan's Rafferty Reservoir. It was early May and the pike action was steady, but around mid-afternoon, Tim suggested we switch things up and try for some walleye.
I was skeptical because I usually didn't do much walleye fishing until mid-June, when the water temperatures stabilize and the walleye are going strong on spinner rigs and bottom bouncers. Plus, I was having a good time catching northerns. But since we were in Tim's boat, I agreed.
We pulled out of the bay where we'd been casting for pike and soon anchored overtop a nearby sandbar. Then we traded our shiny spoons for tiny jigs tipped with leeches, which we soon discovered the walleye couldn't resist. I was shocked by this early-season bite and instantly realized I'd long been missing out on some excellent early-season walleye fishing.
Since then, I've been targeting walleye in May and early June by downsizing my offerings and fishing slow presentations instead of waiting until mid-June and using flashy, action-packed presentations.