Buoyed for success
How the Great Lakes Observing System can make for a safer day out on the water
Heading out on to Lake Ontario for salmon this weekend?  Or perhaps you are going to launch the boat at one of the ports along the north shore of Lake Erie and get in on some of the spectacular walleye fishing.  By the same token, I hear the muskie action is heating up big time in Georgian Bay, while the lake trout fishing is off the charts right now in Lake Superior.
No matter where you might be fishing on the Great Lakes, you can play it extra safe by sending a simple text message to the Great Lakes Observing System  and receiving an immediate reply back from one of the many specially equipped marker buoys floating around on the giant inland seas.  The information will tell you the current wind and gust speeds, air temperature, water temperature and wave height.  Heck, even if you don't live around the Great Lakes, I think you'll find it fascinating.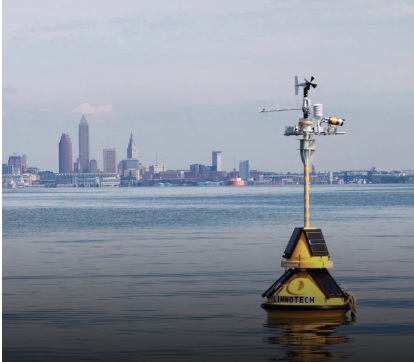 In fact, when it was first announced a year or so ago, so many folks sent text messages that the system overloaded and crashed.  Fortunately, the novelty has worn off and everything is ship shape these days.
So, if you want to find out what the lake conditions are in the area you will fishing or boating, simply visit the Great Lakes Observing System  and note the number of the marker buoy(s) for which you want up-to-date information.  Then send a text to 866-218-9937 noting the marker buoy number in the message line.  That is all you have to do and you will receive back an immediate reply noting the current weather and water conditions at the marker buoy's location.
I have also been told that some of the specially equipped buoys on Lake Simcoe are already, or will shortly be, coming on stream (although when I just checked, they were not listed on the website).  I also have my fingers crossed that some of the buoys on my home waters of Lake of the Woods and neighbouring Rainy Lake will also be included, not to mention Eagle Lake and Lac Seul.  If and when they are, it will make planning a day out on the water that much easier—and safer.