TOP 10 FISHING FAILS
Recognize any of these common angler flubs? Worry not. Our expert fixes will get you back on the fish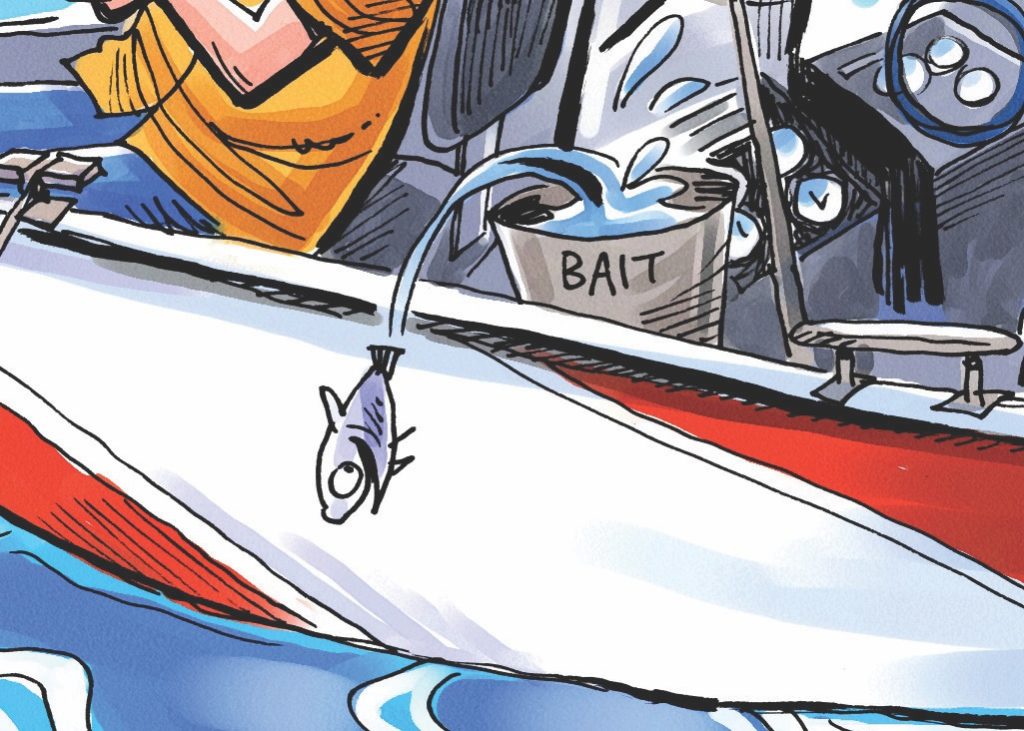 #10 ONLY FISH WITH LIVE BAIT
I rarely use live bait, not because it's unfair, but because you can almost always catch more and bigger walleye, bass, trout, muskies, northern pike, panfish and salmon with artificial presentations. That's especially so when you're searching for the fish of a lifetime, and doubly so when you're ice fishing. Then why do so many anglers favour live bait? Ironically, it's because it keeps them in the game, but just enough. Sure, you can usually catch some fish with live bait, but not the biggest or the most.
Don't believe me? The next time you get on a good live-bait bite, say for smallmouth bass, tie on a Whopper Plopper, X-Rap, Ned rig or marabou jig instead and go at it. I'm betting that all your minnows, crawlers or leeches will wither up and die before you make the mistake of using them again.
Fishing editor Gord Pyzer always makes a point of learning from his angling errors.