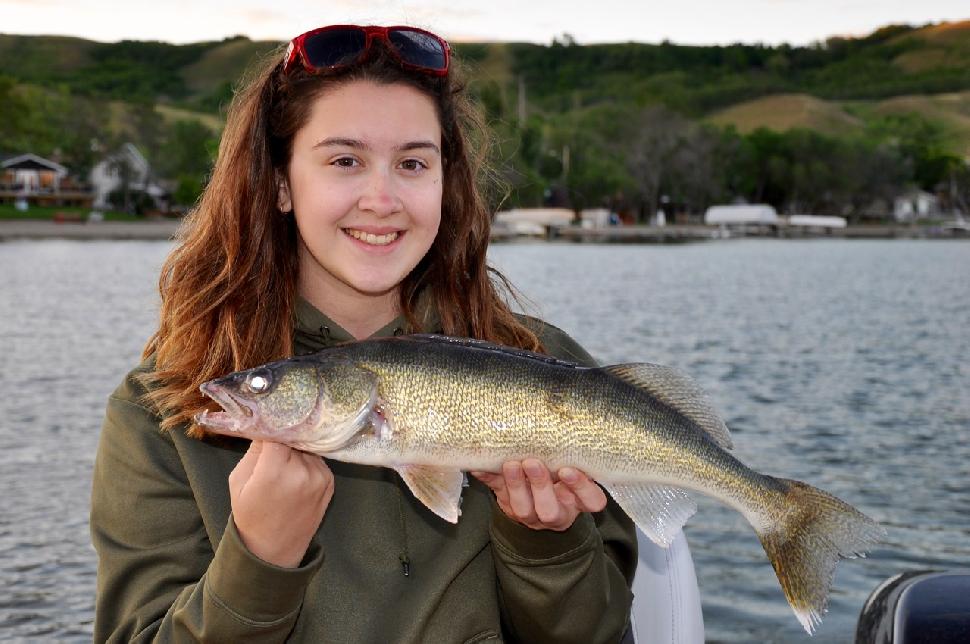 #3
Work the weeds
Summertime walleye can also be found in weedbeds, which insulate the lake bottom from the beating sun, providing both shade and cooler water. As well, weeds are prime hiding locations for walleye to ambush unsuspecting prey. Look for weedbeds adjacent to deep water, rising up about two-thirds of the way from the bottom of the lake. Also look for weedbeds comprising thinner clumps of plants with openings among them. These are much more productive than thick, heavy, overgrown masses of weeds.
To effectively fish a weedbed, troll a crankbait at about 2 mph just above the tops of the weeds or tight to the bed's outer edge. Be sure to use a lure that matches the local forage fish, whether it's perch, shiners or ciscoes. My favourite cranks for this include Rapala Shad Raps, Berkley Flicker Shads (below) and Bagley Rumble Bs. And hold on tight—the walleye will dart out and aggressively whack your offering.

Another approach for fishing the weeds is to suspend a live leech or minnow—where legal, of course—under a slip bobber. Position the rig so the bait dangles just above the weeds or in the open pockets between them. Then wait and let the leech or minnow do its work, drawing the walleye out of the weeds. When the bobber goes down, instantly set the hook and quickly retrieve so the fish doesn't go back into the weeds and possibly break off. Ditto if the bobber falls on its side, indicating the fish is swimming upward with the bait in its mouth.