Outdoor Canada has provided the best national coverage of any Canadian hunting and fishing magazine since 1972. The following are just a few reasons why your business is best with us. Please download our media kit and contact us.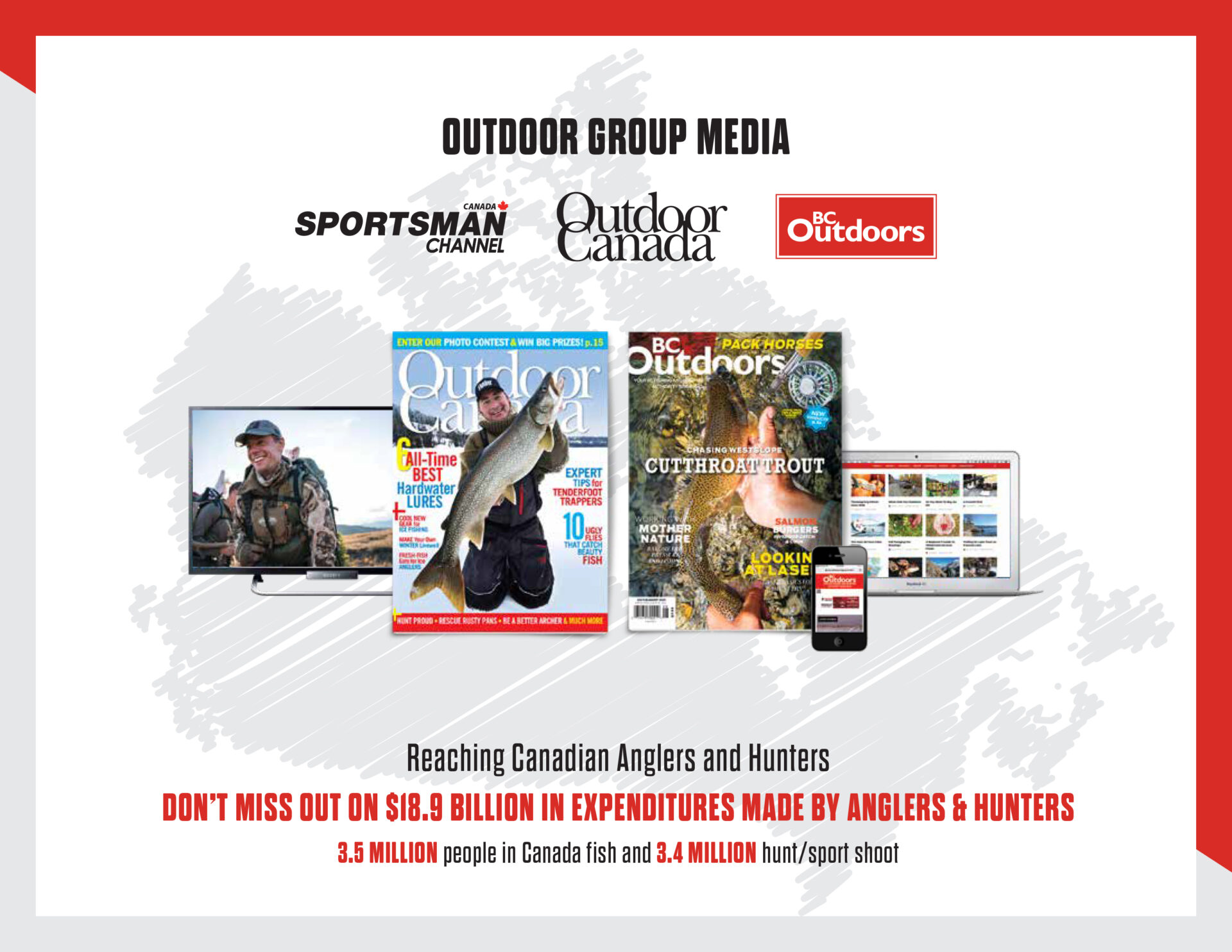 Award-winning Content
As Canada's only national, measured magazine covering traditional sports, Outdoor Canada has four main objectives:
To promote conservation and the sustainable use of natural resources through responsible angling and hunting practices
To encourage anglers and hunters to improve their outdoors skills and broaden their knowledge of the Canadian outdoors
To celebrate the traditional pursuits of fishing and hunting as integral components of Canada's cultural heritage
To entertain and inform readers with a lively mix of how-to articles, service pieces, feature stories, profiles, travelogues, in-depth reportage and expert analysis
Magazine and Digital Integration
Outdoor Canada delivers beyond print with a dynamic website. In addition, our family of magazines includes B.C. Outdoors. Together, these publications and websites collectively over-deliver on many key demographic groups.
From integrated partnerships to customized promotions, our Marketing Solutions team can create and execute turn-key promotions that resonate with our readers, show attendees and online visitors.