From Tackle Boxes to Cozy Wearables to Pilsner Glasses—A Few Ideas For the Outdoor Enthusiast on Your List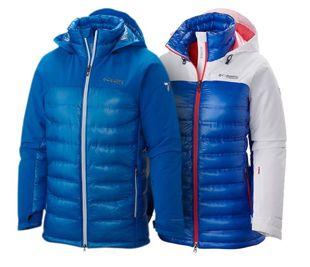 Titanium Heatzone 1000 Turbodown Jacket
The Heatzone 1000 from Columbia Sportswear gets its insane warmth from 900-fill, water-resistant goose down, 100 grams of Omni-Heat insulation, a thermal reflective lining, and its unique baffle construction, which eliminates the cold spots found in traditional down jackets. With water-resistant fabric, zippered hand pockets, adjustable cuffs, a drawcord adjustable hem and drop tail, it's the kind of lightweight, breathable warmth you need for an active day on the hardwater. In a full range of sizes for both men and women.
More Info: www.columbiasportswear.ca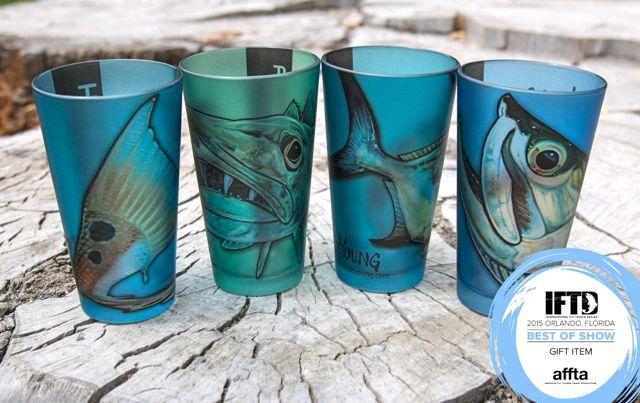 DeYoung Pilsner Glasses
Derek DeYoung is known for his creative, offbeat fish art. And the DeYoung Pilsner Glass is ideal for anglers who enjoy a cold one after a day of fishing. These glasses feature edge-to-edge dye sublimation wrapped within the glass. Until now they were decorated with fish faces or flanks. But DeYoung's latest feature saltwater fish like redfish, tarpon, permit or barracuda.
More Info: www.derekdeyoung.com

Rapala Ice Lure Organizer
Rapala's Jigging Raps (right) are a lethal ice lure, but with front and rear hooks, plus a dangling treble, they tangle easily, and are lethal on your fingers when untangling them. Enter this new lure box, specially designed for securely storing Jigging Raps. It has a durable plastic tray with hook-locking system, and is suitable for Raps in sizes 3, 5, 7 and 9.
More Info: www.rapala.ca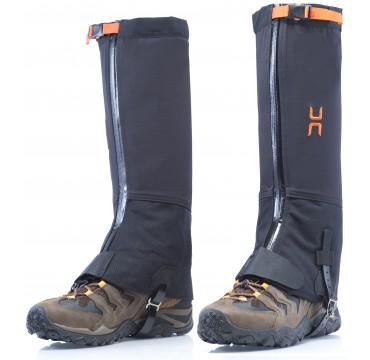 Armadillo LT Gaiter
New form HIllound, these are affordable, high performance gaiters. The lightweight (300 grams) and breathable construction is guaranteed to keep your legs, socks, and feet dry both when hunting and on the ice, and the tough nylon on the bottom half provides protection against scrapes and punctures from ice spikes. Breathable Flexia three-layer fabric on the upper half offers four-way stretch and ensures sweat moves away from the body. They also comes with a lifetime warranty.
More Info: www.hillsound.com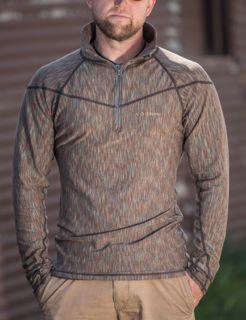 Alpine Base Layer
Voormi's new Alpine Terra Base layer is made from a combination of merino wool and synthetic fabrics for superior moisture-wicking and heat retention. As well, the wool fibres in the shirt are dyed to produce concealment that blends seamlessly in all light conditions, unlike other synthetic camo, the company claims. Merino wool is a great fabric for hunting gear because it's exceptionally odour-resistant. So, if you're wearing it on a multi-day hunt far from a washing machine, your buddies will likely thank you for choosing it. And it just might give you the extra edge you need in the woods.
More Info: www.voormi.com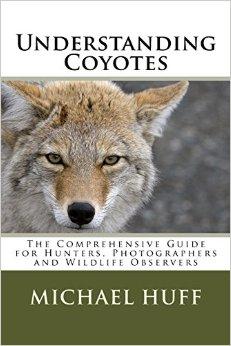 Understanding Coyotes
If you've got your sights set on a coyote this winter, you want to know as much as you can about this wiley animal as possible. A good place to start would be Michael Huff's new book Understanding Coyotes: The Comprehensive Guide for Hunters, Photographers and Wildlife Observers. According to the press material on the book, "the author spent years studying the collective body of coyote research and thousands of hours in the field."
More Info: understandingcoyotes@gmail.com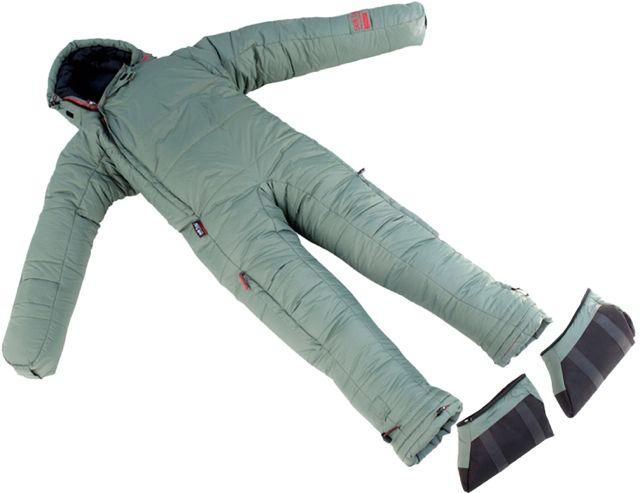 Selk'bag Patagon
While it might get you some odd looks at deer camp, you'll appreciate the Selk'bag Patagon wearable sleeping bag if you've ever had to make a 2 AM trip to the outhouse. Its removable booties zip off so you can use your own footwear, and velcro straps roll-up the bag's sleeves so you can work with your hands, be it building a fire or holding your gun. Insulated with Krekan hollow-fibre insulation material for "greater thermal efficiency," the Patagon is warm, practical and kind of fun. And if the sound of the outer shell isn't a problem, you could even wear it in the blind on a cold day.
More Info: www.selkbagusa.com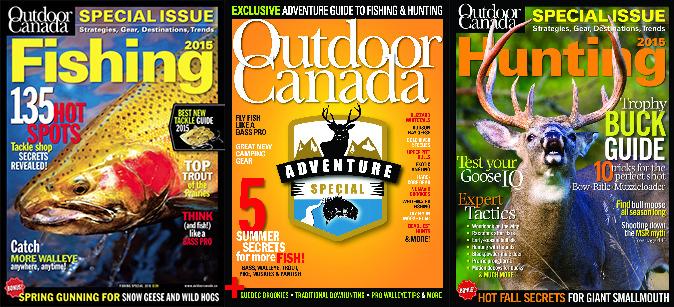 Outdoor Canada & BC Outdoors
Hey, here's an idea… How about giving the gift of outdoor knowledge, community and entertainment? All through the holiday season, this country's only national fishing, hunting and conservation magazine has a fantastic Christmas deal: if you buy one subscription ($19.95), you can get a gift subscription for only $13.95—and that's including taxes!
And for our Left Coast friends, our colleagues at B.C. Outdoors have a similar deal (below)! We'd love to arrive in your mailbox all year long. And thanks to all our readers for an excellent  2015, and we hope you'll join us for an even better 2016.