The Other Great Lake
Often overshadowed by Great Bear Lake, the NWT's Great Slave Lake offers stunning scenery, affordable access and endless lake trout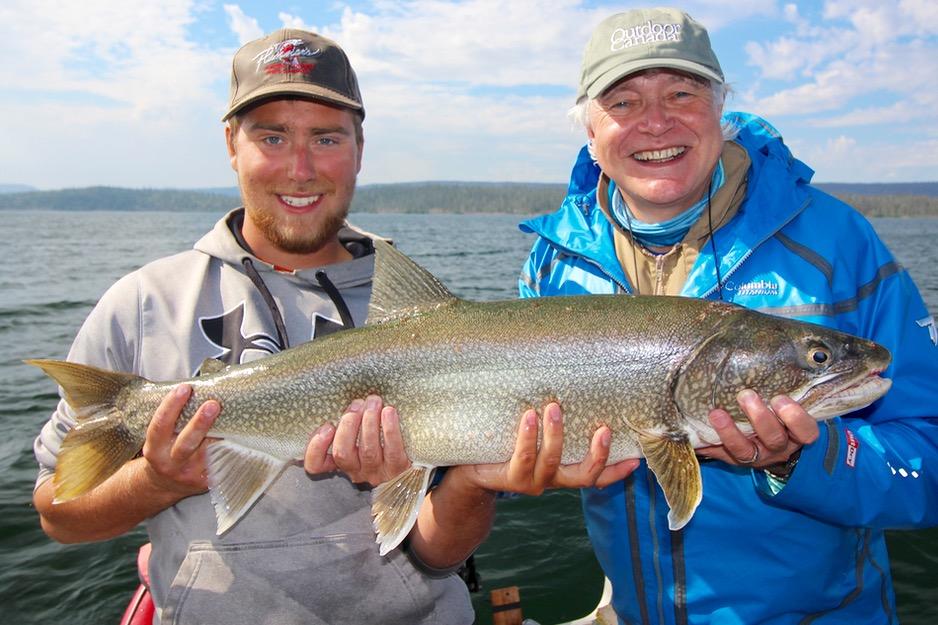 You know a fishing trip is about to get interesting when your usually laid-back 19-year-old guide looks at the bend in your fishing rod, sucks in his breath and says, "Uh-oh, this is gonna be a sh*tstorm!" At that moment, the heaviest spinning rod I own was literally doubled over, thanks to a 20-pound-plus lake trout 100 feet below the boat, wildly peeling line off my reel.
In his six seasons of guiding on Great Slave Lake's East Arm, Marshall Forster (above left) has dealt with plenty of formidable N.W.T. trout, so this should have been routine. So why issue a sh*tstorm warning? Because my friend Lynn Henning (above right), sitting next to me, also had a massive fish on the line. With a hundred ways the situation could go sideways, trouble seemed imminent—and it would be all my fault.
It all started when Lynn hooked up first directly below the boat, just moments after his heavy jig hit bottom. Instantly, we could tell he had the biggest fish of the trip so far on his line. But instead of letting Lynn have his moment, I stealthily dropped my own bait to the bottom, hoping to pick up a follower. A few cranks of the reel later, I did, giving us a double-header for the ages.
Luckily, the predicted sh*tstorm didn't materialize, and after a pair of heart-pounding fights, Marshall stood up and netted Lynn's fish, then pivoted to the other side of the boat and deftly scooped up mine. For a few magical seconds, the three of us marvelled at the sight of 40-odd pounds of lake trout in one net (below), glimmering in the midday northern sun. Although we still had several days of fishing to go, this felt like the climax of our trip. Little did we know, the best was yet to come.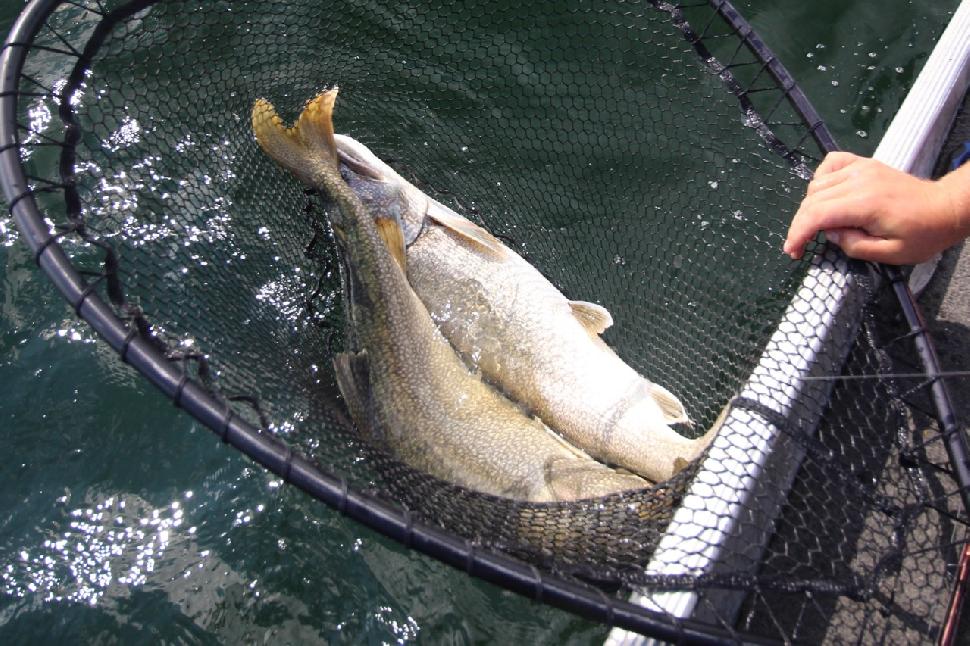 It's hard to imagine that the world's 10th-largest lake—a body of water 470 kilometres long and 200 kilometres wide—could ever be an afterthought. Yet Great Slave Lake is often overlooked by anglers who are, instead, seduced by Great Bear Lake, farther to the north.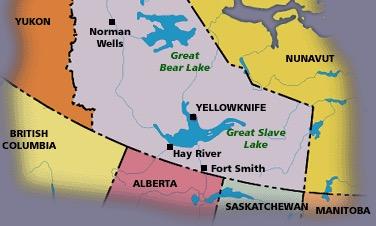 Bear is the glamour fishing destination. It's bigger and more remote, edging into the Arctic tundra, and it's home to the world-record lake trout. Bear is where you go to try to catch a 50-pound laker. Great Slave is more affordable and easier to get to, and where you go to catch dozens of 15- to 20-pounders, and often a few bigger ones. And one of the best places to do that is literally 500 metres from the front door of Great Slave Lake Lodge.
Operated by Plummer's Arctic Lodges, the camp (above) is located at Taltheilei Narrows, about halfway up Slave's vast East Arm. In 1938, Chummy Plummer and his son, Warren, were exploring the lake by canoe, looking for a fabled fishing spot. After wetting a line at the narrows, they realized they'd found it. Two decades later, Warren's son, also named Chummy, established a lodge at the narrows. Since then, generations of guides and guests have experienced the area's exceptional fishing opportunities, and over the years, the perennial hot spots have earned nicknames ranging from the obvious to the bafflingly obscure. Last August, Lynn and I joined the list of guests to fish those fabled spots.