SELF-PROPELLERS
Whether you fish recreationally or you're a competitive angler, there's a kayak for you
Kayak fishing continues to grow in popularity, as both casual and hardcore anglers discover the enormous benefits and opportunities it offers. While still at a fraction of the cost of big boats, kayaks are also becoming more sophisticated, with pedal- and paddle-powered models now available for almost any angling style, as these latest offerings attest.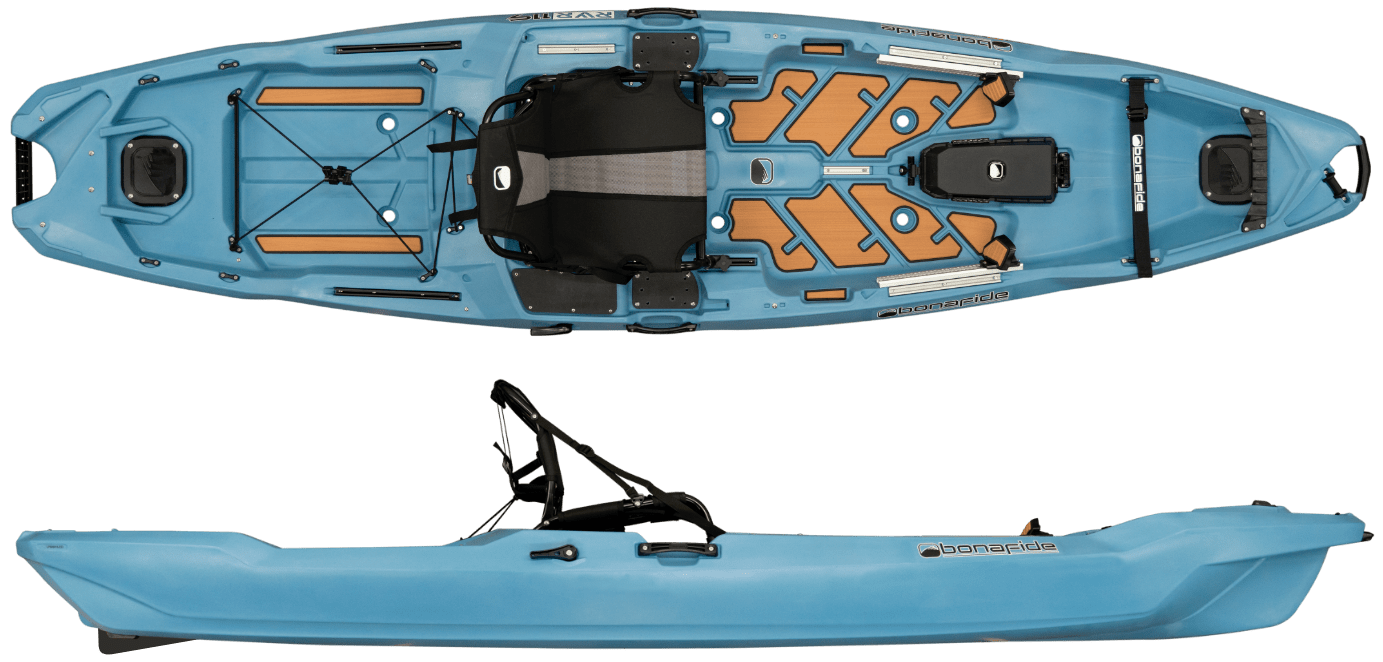 BONAFIDE RVR 119 (US$1,649)
Key features: River-specific hull for stability in current, and easy dragging over shallow spots; anchor channel and roller; removable, watertight sonar/storage pod.
The promise: "Ultimate fishability meets the river.
Learn more: Bonafide Kayaks, www.bonafidekayaks.com