GO BIG!
Working on your personal-best fish list? From Arctic char to yellow perch, here's where to wet your line for a shot at a genuine trophy—and maybe even a record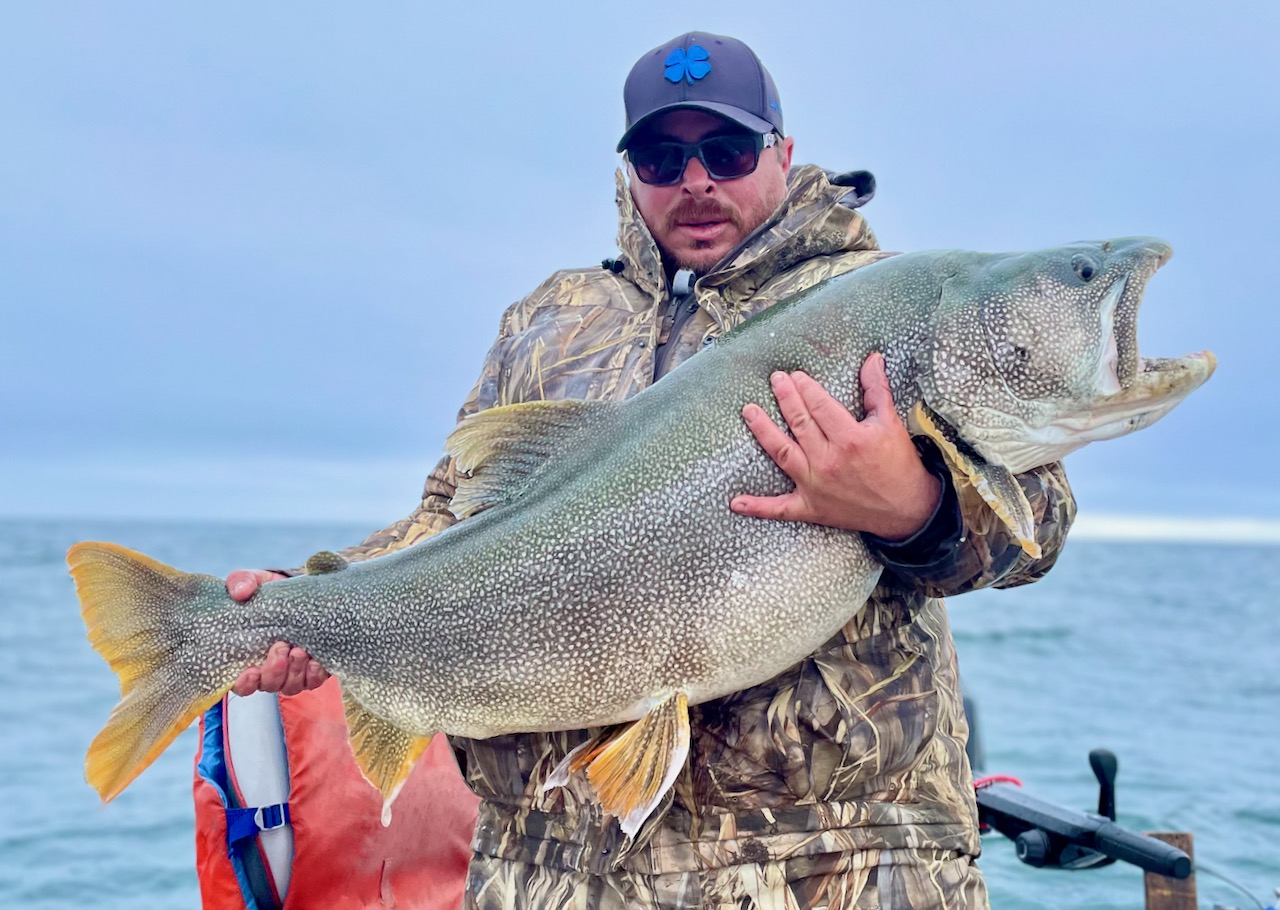 #21 LAKE TROUT, GREAT BEAR LAKE, N.W.T.
Why: This is hands down the place to go for the biggest lake trout on the planet. After all, it was on Great Bear in 1995 that angler Lloyd Bull boated his 72-pound giant, the IGFA all-tackle world record. And the lake continues to produce trophies, including most of IGFA's other laker category records.
Bonus: Remote Great Bear also features outstanding fishing for trophy northern pike and abundant Arctic grayling.
More info: www.plummerslodges.com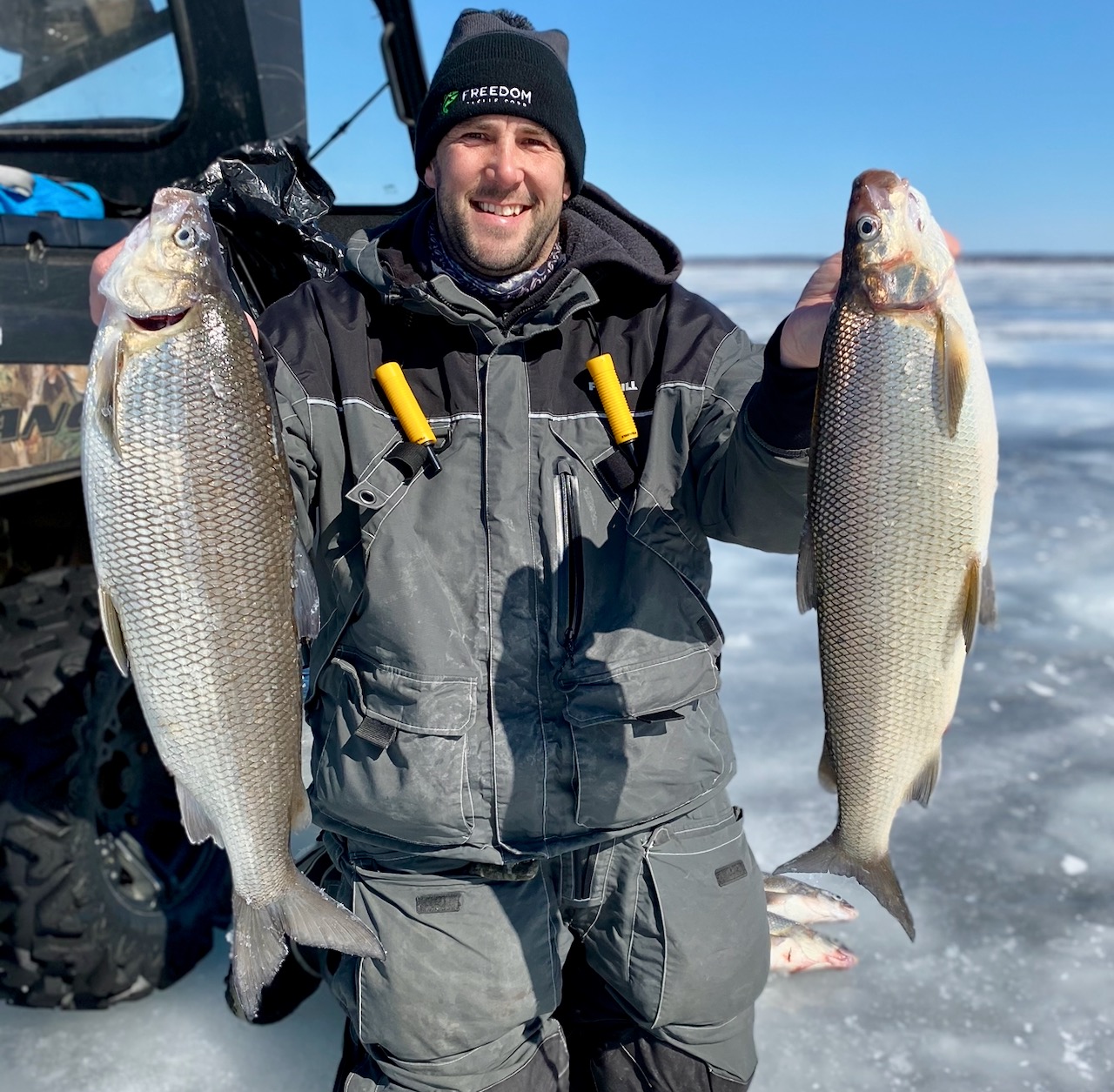 #22 LAKE WHITEFISH, LAKE SIMCOE, ONTARIO
Why: Georgian Bay may lay claim to the Ontario record whitefish—a 14.77-pounder caught in 1995—but Lake Simcoe appears to be producing more trophies these days. Most are caught by ice anglers during the winter, which is when the vast majority of the lake's whitefish action takes place.
Bonus: This large southern Ontario lake also has a great fishery for smallmouth and largemouth bass, perch, pike and lake trout.
More info: www.destinationontario.com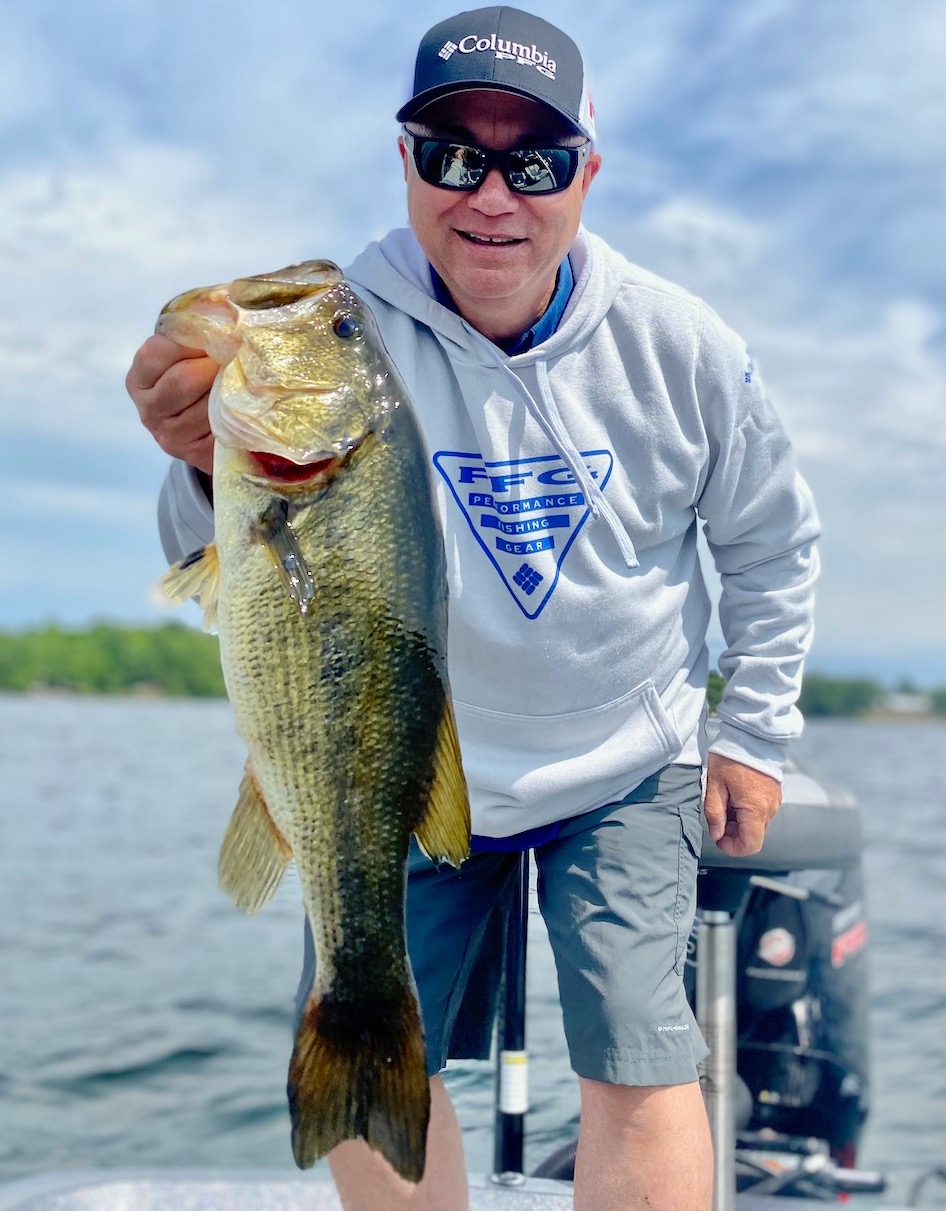 #23 LARGEMOUTH BASS, ST. LAWRENCE RIVER, ONTARIO
Why: Named one of North America's top 10 bass waters in 2021 by Bassmaster magazine, the St. Lawrence may be best known for its smallmouth fishery, but it also holds huge largemouth bass—and in big numbers, as evidenced at recent fishing tournament weigh-ins.
Bonus: With its diverse range aquatic habitats, the St. Lawrence is also home to a wide variety of other fish, including muskies, pike, perch and walleye.
More info: www.destinationontario.com
#24 LONGNOSE GAR, OTTAWA RIVER, ONTARIO
Why: According to long-time gar aficionado Andrew Bunker, the Ottawa River is home to "Canada's biggest and baddest longnose gar." And the record books back up his claim—in July 2014, the river gave up the current Ontario record, a 21.2-pound, 51½ -inch rocket caught by angler Steve Grail.
Bonus: Other popular sportfish in the Ottawa include walleye, sauger, smallmouth and largemouth bass, pike and muskies.
More info: www.destinationontario.com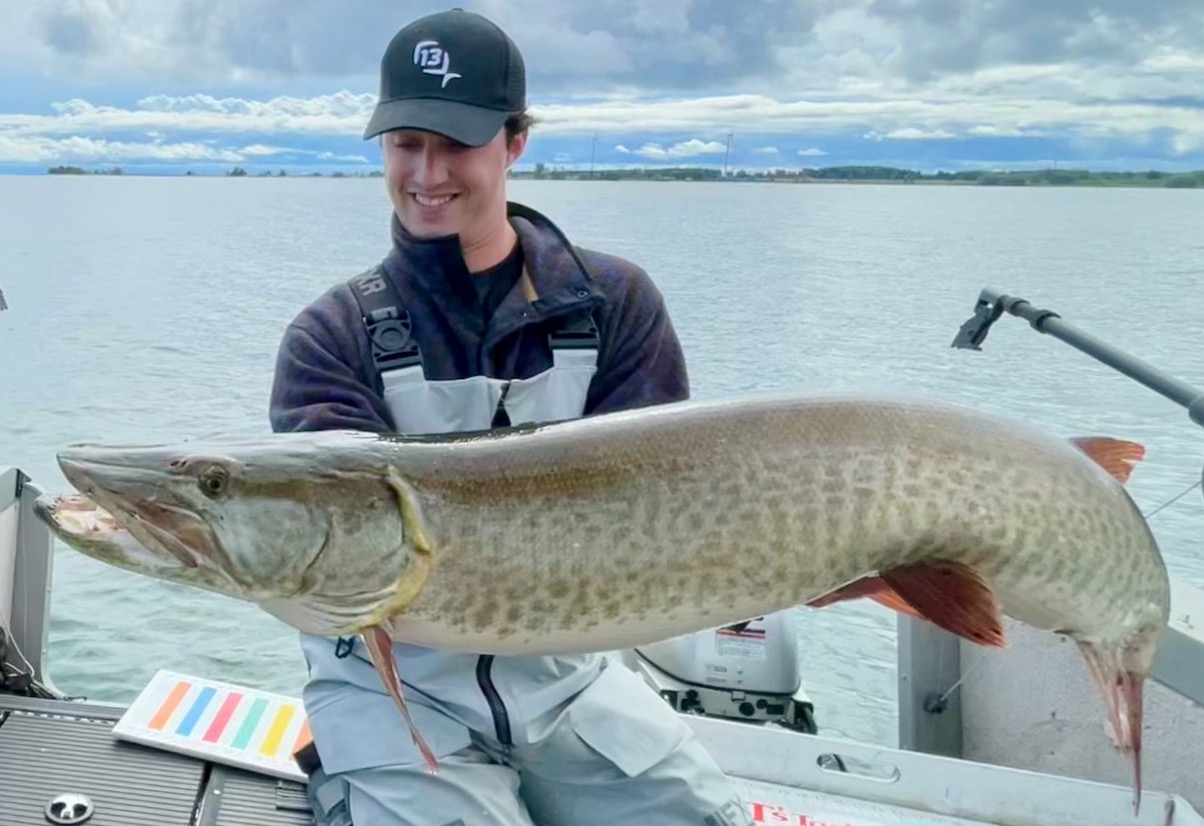 #25 MUSKELLUNGE, ST. LAWRENCE RIVER, ONTARIO
Why: Over the past couple of years, several 60-inch-plus muskies have been caught in the St. Lawrence at the outflow of Lake Ontario. Despite a recent decline, the river also boasts Ontario's fastest-growing muskies, and it's one of fisheries expert John Casselman's candidates for the next world record.
Bonus: The "Larry," as locals call it, is also a prime fishing destination for a host of other species, including bass, perch, pike and walleye.
More info: www.destinationontario.com