Namibia
It's the rare hunter who doesn't dream of travelling to Africa, and Namibia an ideal place to get your feet wet. It's rated the safest country on the continent, English is the official language and it offers a wide variety of plains game at very affordable prices. Just remember: While Namibia is an arid country with few of the diseases and parasites often associated with Africa, it's still highly advisable to pay a visit to a specialized travel doctor several months before you go.
There is good air access to Namibia, with direct flights from Frankfurt, Germany, to the capital Windhoek. Additionally, Lufthansa has a baggage agreement with Air Namibia, so transporting guns couldn't be easier. Like New Zealand, you are required to fill out some paperwork at the airport, and then you're ready to hunt.
In Namibia, there is plenty of plains game to keep even the most ardent hunter interested. Large fenced ranches exist across the country and there are phenomenal free-range hunts available on sprawling, locally-run concessions. Without question, Namibia offers Africa's best hunting for gemsbok, a large antelope, with long, spear-like horns. Other antelope species like kudu, springbok, eland, wildebeest and red hartebeest are also abundant, along with zebra and warthog. Several of the ranches offer five-star accommodations, but you can also find the "Hemingway experience." It's almost impossible to describe the feeling of hearing lions roaring in the middle of the night, with only a thin layer of mesh separating you from the outside world.
Temperatures can be extremely hot in January and February but begin to cool in March and April. If you are looking for a high-end lodge experience, you won't go wrong with Hunters Namibia Safaris. If you'd prefer something more rustic, try Didimala Safaris.
Argentina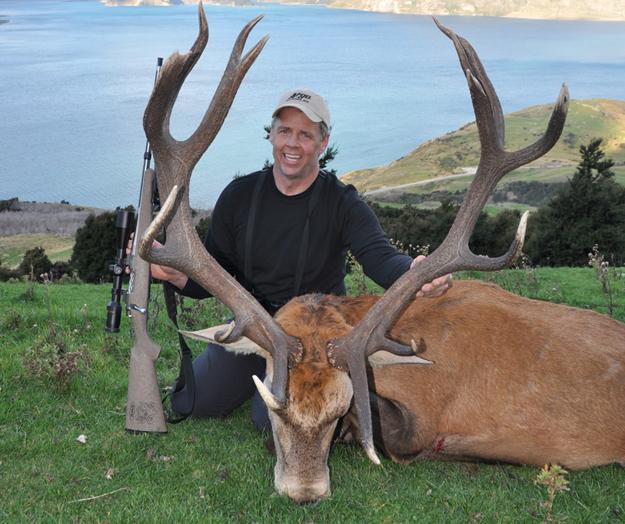 While South America is not the first destination that comes to mind for a winter hunting getaway, this country offers some tremendous opportunities. Red stag and doves are the primary attraction, but there's a wide array of big game, including Asiatic water buffalo, blackbuck (an usually speedy antelope), several varieties of deer, sheep and goat, numerous waterfowl species and even puma. Most big-game hunting is conducted on large private ranches. Horned game can be hunted year-round, and antlered game typically begins to lose its velvet in late February. The red stag rut begins in March.
Getting to Argentina is relatively simple, and typically involves travelling through Buenos Aires. All you need to enter the country is a valid passport. Flying with rifles and shotguns is also relatively easy, but there's $100 per rifle fee required for import. No special vaccinations are required to visit Argentina, but again, a trip to the travel doctor is recommended. I highly suggest taking Dukoral for prevention of traveller's diarrhea.
Accommodations are typically in well-appointed estancias—large rural estates—and the food and wine may be some of the best you've ever tasted. If you are looking for an authentic South American experience, combined with a first-class hunt, check out Caza Pampa Big Game Hunting Ranch.
Remember: When travelling outside of North America, a temporary export permit is required for your firearms, scope and ammunition. Permits can be obtained online from Foreign Affairs and International Trade Canada.
New Zealand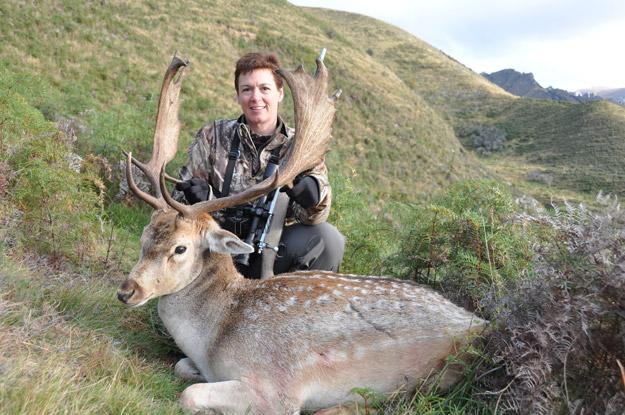 With direct flights from Vancouver to Auckland, getting to New Zealand has never been easier, and this country welcomes visiting hunters. Only a passport is required for entry, and all the paperwork for taking guns with you can be done online in advance. After arriving in New Zealand, all you have to do is visit the airport police station, pay a $25 dollar fee and you are ready to go. Just make sure all of your gear and footwear is clean, since local authorities—alert to the dangers of invasive species—are strict about visitors bringing in dirt or mud from another country.
While there are no native land mammals in New Zealand save for one variety of bat, the British brought over some interesting species in the 1800s. These include the goat-like Himalayan tahr and chamois, red stag, fallow deer, Spanish goats, wild boar and arapowa rams on the South Island; and red stag, fallow deer, Spanish goats, wild boar, arapowa rams, sika deer and rusa deer on the North Island. There are even elk and whitetail deer, with some additional opportunities for Merriams turkey, Tazmanian bush possum, rabbits, hares and even feral cats. With virtually no predators, New Zealand is a target-rich environment.
Antlered game typically begin to shed their velvet in February, and horned game is available throughout the winter. Much of New Zealand's game is managed under high fence and many of the mountain hunts are conducted by helicopter. For the hunter who wants free-range opportunities on foot, Gerald Telford of Telford Fishing and Hunting Services is the go-to guy. Sue Telford caters to the non-hunting crowd, so this is the perfect getaway for couples.