Alberta's Hippest Hot Spots
Plus: Sample Craft Whiskey, Whitewater Rafting, Extreme Sports and Massive Beards!
Anglers know deep down that we can't spend every waking moment on the water. That's where this year's roundup of hot spots comes in. These 31 great fishing destinations also offer fun, quirky and downright cool attractions, activities and events guaranteed to enhance your fishing trip. Think of it as a value-added action guide to angling—and playing—across this great land.
For the full list of getaways, see Canada's Hip Hot Spots.
Lower Bow River
Big trout & even bigger beards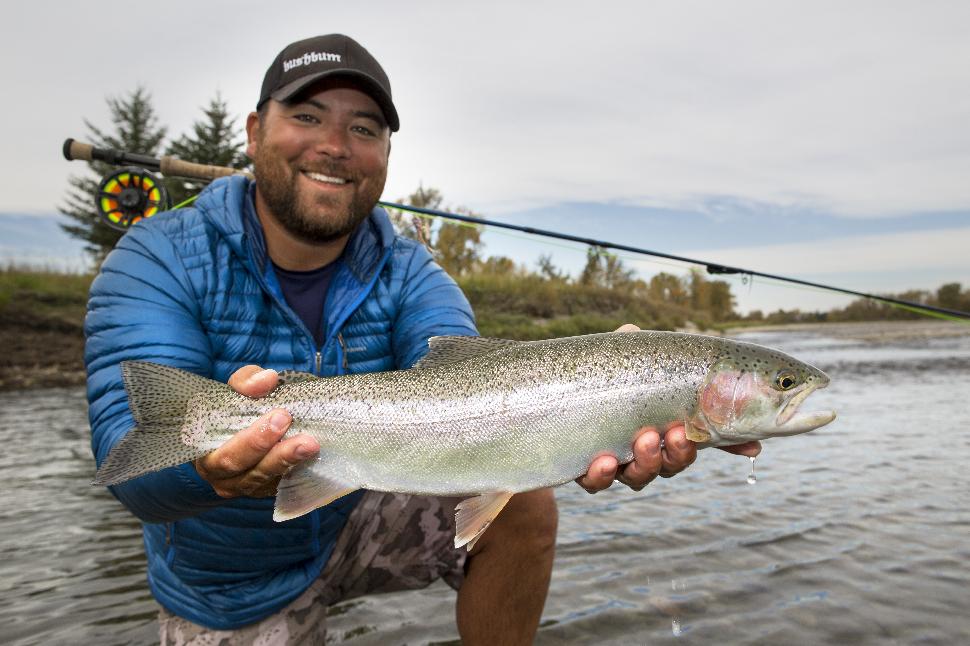 The Bow River (above) is one of the few waters in North America where fly anglers regularly land 20-inch-plus brown and rainbow trout, whether wading it on their own or enjoying a float under the tutelage of expert guides. And with the Bow running through Alberta's most populated areas, complete with prime runs bordered by Calgary's skyscrapers, it's not surprising there's lots to do once you're off the water. Calgary is known for its love of a good bash, but if you've already done the Stampede, it may be time for something different. Fitting the bill is the third annual Alberta Beard and Moustache Championships (below), slated for May 27 at the Palomino Smoke House. There are five categories for beards and two for moustaches, with the contestants' facial hair judged for the likes of thickness, styling and overall "epicness." And as a decided bonus, there will also be beer and slow-cooked meat.
More Info: www.albertabmc.com; www.bowrivercanada.com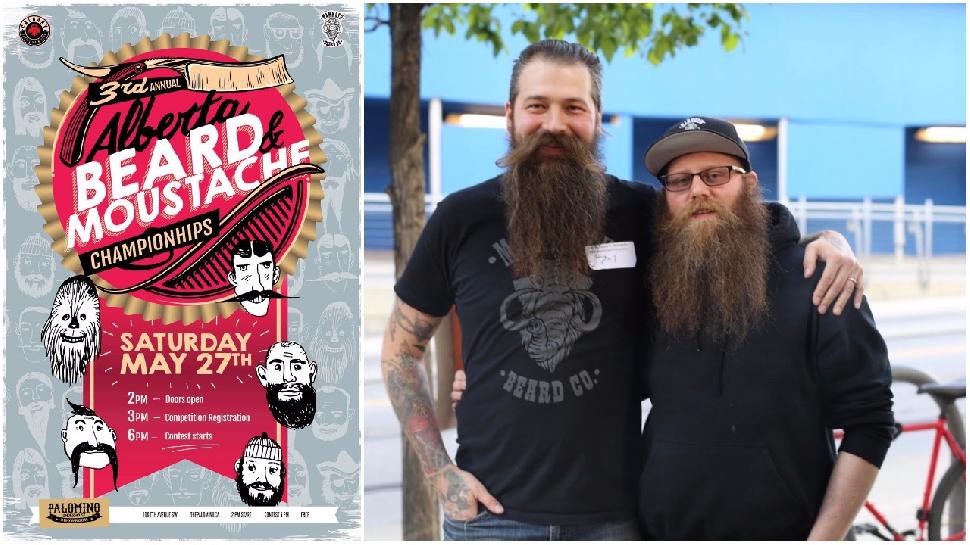 Maligne Lake
Scenic Trout Fishing & Whitewater Excitement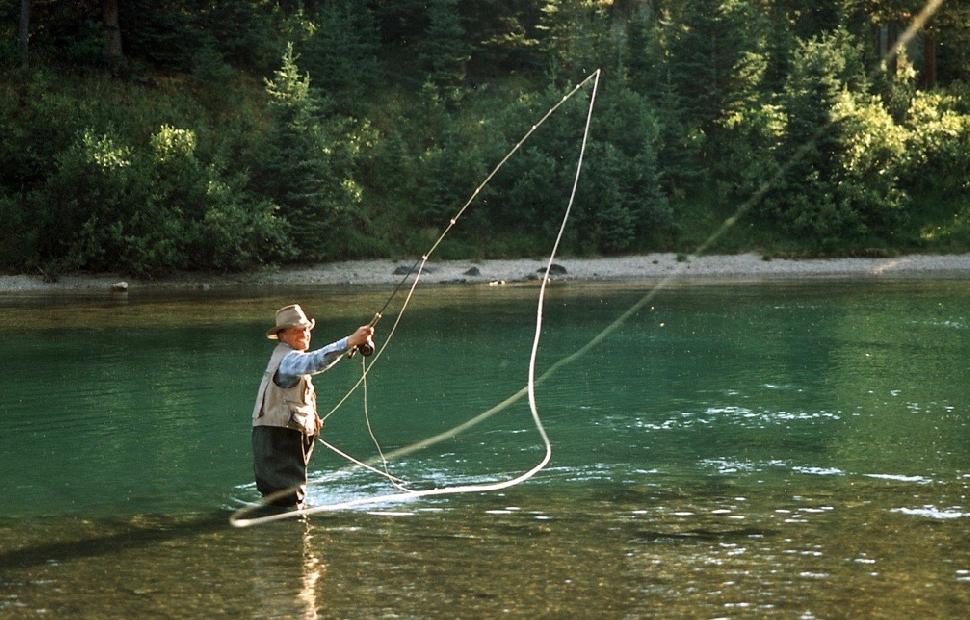 For anyone with a passing knowledge of geography, Jasper National Park represents the very essence of the Canadian Rockies—fresh air, magnificent vistas, abundant wildlife and high-country adventure. And nestled within the park is Maligne Lake (above), one of Canada's most strikingly beautiful destinations. Here, you can cast and troll for trout in the famous turquoise waters, all the while surrounded by the jagged, snow-capped peaks of the Rockies. And keep an eye on the shoreline, where there's a good chance of spotting grizzlies, mule deer, caribou, wolves, moose and mountain sheep. After a day of fishing, why not take things up a notch with an adrenaline-fuelled whitewater rafting adventure (below)? Catering to all ages and abilities, several outfitters in Jasper offer daily rafting excursions to the nearby Athabasca, Sunwapta and Fraser Rivers. Just remember, when the guide shouts at you to paddle, do what you're told or be prepared to swim!
More Info: www.brewster.ca; www.jasper.travel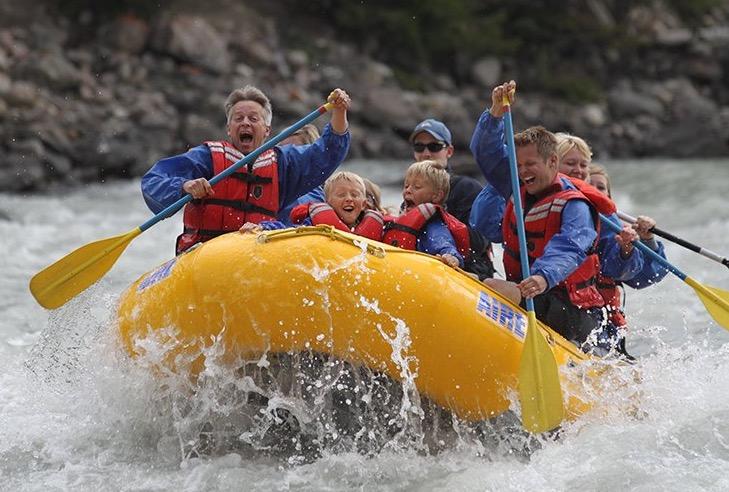 Sheep River
Bruiser Bulls & Farm-Fresh Spirits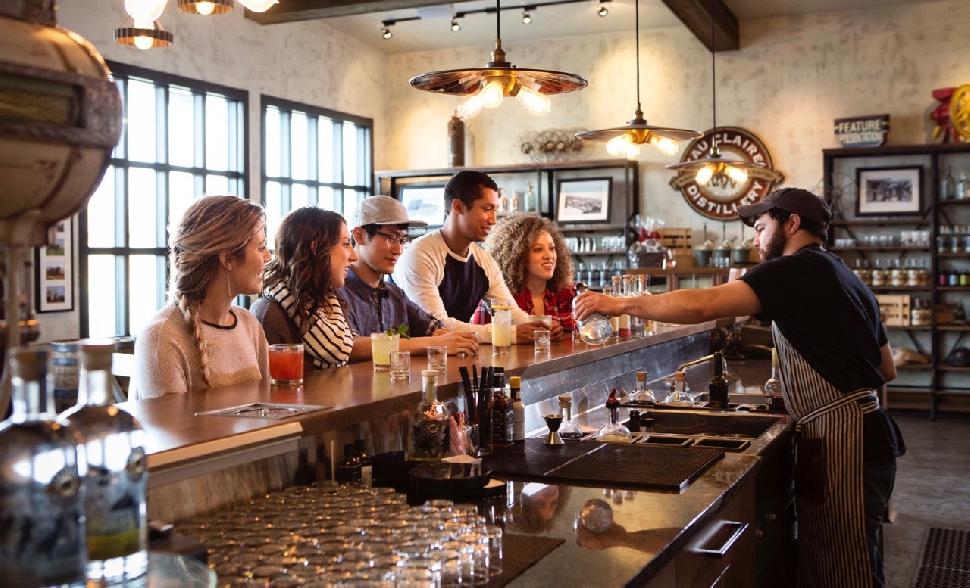 Many anglers would agree that a fine way to end a day of trout fishing is by sampling some fine spirits. And Turner Valley, barely an hour south of Calgary, is the place to do both. Just upstream from town, the Sheep River tumbles out of the foothills of the Rocky Mountains and through picturesque Kananaskis Country, offering excellent fishing for several species, including seriously hefty bull trout and the always-fun mountain whitefish. After you hang up your waders for the day, be sure to head into Turner Valley for a tour and tasting at the Eau Claire Distillery (above). You've heard of farm-to-table dining? Well, this is farm-to-glass sipping. Located in a converted cinema, this craft distillery produces limited batches of whisky, vodka and gin using local grains and traditional methods, and the results have been piling up awards at a shocking pace.
More Info: www.eauclairedistillery.ca; www.travelalberta.com
North Saskatchewan River
Downtown Angling & Radical Riders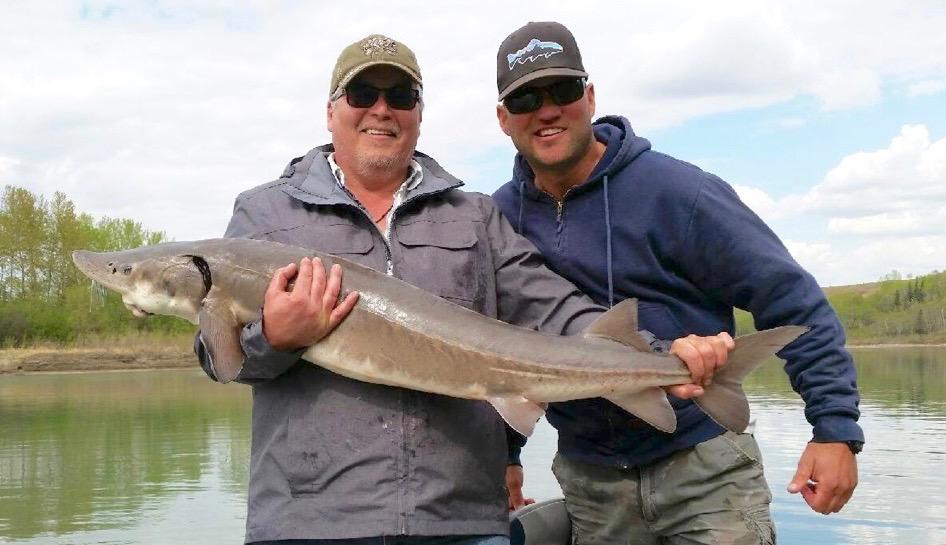 Edmonton is big and getting bigger, which is why it's so cool that there's some seriously good fishing in the North Saskatchewan River (above), which runs right through the city. This glacier-fed waterway is home to a variety of gamefish, including nice pike, trophy walleye and sturgeon that are measured in feet, not inches. And while many anglers head upstream or downstream of the city in boats, there's also good shore fishing right in town. Also happening in the middle of town this September is the Edmonton leg of the Festival International des Sports Extrêmes (FISE), an international series of competitions for gravity-defying skateboard, BMX and mountain bike riders. For the second year in a row, the three-day FISE World Edmonton (below) will feature several hundred professional and amateur riders grabbing extreme air and pulling off sick tricks—and it's all free to take in.
More Info: www.fiseworldedmonton.com; www.lunkers.ca