Spot-and-Stalk Pro
What It Takes to Be One of the World's Top Bowhunters
Dubbed the Superman of Bowhunting, 67-year-old Archie Nesbitt comes by the title honestly. For starters, he's the first bowhunter to achieve a Grand Slam of North American Sheep (four species), the Ovis World Slam (12 sheep species) and the Capra World Slam (12 wild goat species). As well, Nesbitt has more than 330 big-game entries in Safari Club International's record books and holds 102 world records, all accomplished with bow and arrow, and most by spotting and stalking. Pursuing big game aside, the Calgary bowhunter is just as dedicated to conservation—in 2015, SCI awarded him the coveted C.J. McElroy Award for his 30-year commitment to wildlife and wild places. So, how does Nesbitt successfully stalk so many animals? We asked him to share his secrets.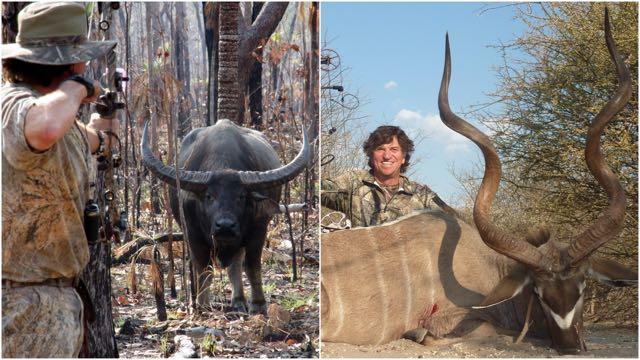 Wind
"You have to always know the wind. It can be the ultimate enemy or the ultimate benefit," Nesbitt says, adding that you want it to be fairly steady and in your favour. "That's the number one commandment for me." You should also frequently test the wind direction and speed, pay attention to currents and thermals, and be ready to change your game plan as needed. "You have to be ready to make a 180-degree turn if the wind changes," he says. To test the wind's direction, Nesbitt says you don't need to buy commercial powder or expensive equipment. Instead, he recommends an old favourite of guides—a sock filled with ashes. "You just have to shake it a little," he says. "And always keep the wind in your face or stay crosswind to the animal you're after."
Sound
Before heading out, Nesbitt says you must check your bow, quiver, backpack and any other gear to ensure nothing will make any noise during your stalk. That might mean tightening screws or taping zippers, for example. As well, your apparel must be made of soft, silent fabrics, he says, and your stalking boots must be soft-soled. "For decades, I've worn Schnee's rubber-bottomed leather-top boots. I have a pair with no liner, a pair with a medium liner and another pair for when it's -30°C."
Scent
Nesbitt says hunters can't completely control their scent during a stalk. "Your whole body is excreting odours, and animals are just so sensitive," he says. "Their noses are their best defence" That said, Nesbitt advocates masking your scent under two scenarios. "If you're stationary, it's a great thing. As well, putting on a scent in the final stalk when you're going to get really close gives you a bit more confidence."
Movment
If an animal sees you but doesn't bolt, you may still be able to take it, Nesbitt says, if you stop moving. "An animal will stare and stare at you, but if you don't move for as long as it takes the animal to decide if you're a threat, you're usually okay to continue."
Learn more about Archie Nesbitt at www.archienesbitt.com.