B.C. OUTDOORS SPORT FISHING
HOST MIKE MITCHELL
Mike Mitchell fishes for chinook, coho, sturgeon and rainbows all over beautiful British Columbia
To compile Outdoor Canada's 2020 fishing hot spots feature story, we turned to our friends at Sportsman Channel Canada. The hosts of 19 Canadian fishing shows agreed to reveal their top choices, along with tips on when to go and how best to tackle the fish. For all the hot spots, see our 2020 Fishing Special issue, or check out the growing list at www.outdoorcanada.ca/2020HotSpots.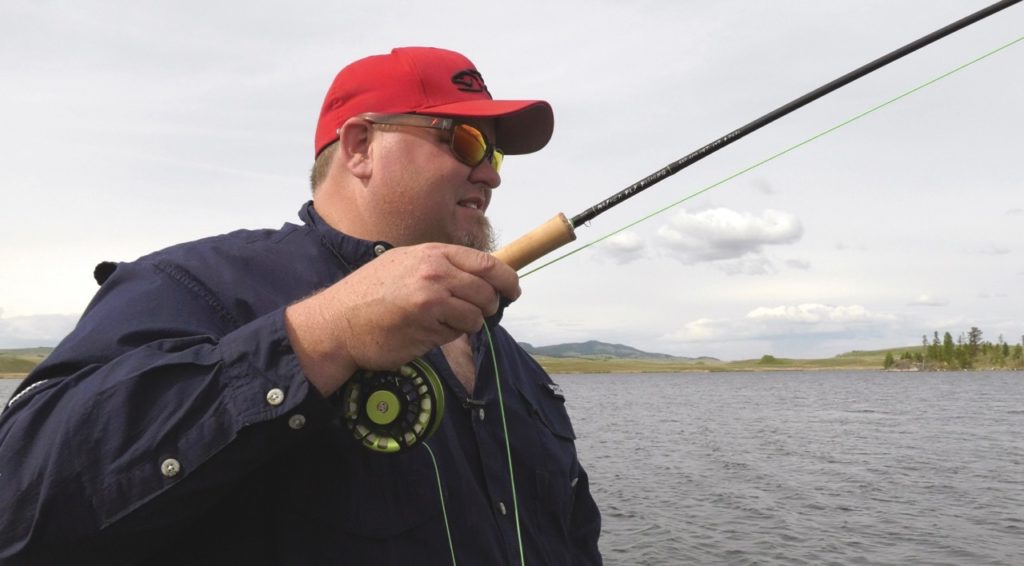 ABOUT THE SHOW
The companion TV show to B.C. Outdoors magazine, BCOSF visits the province's top salt- and freshwater fishing destinations, sharing with viewers everything they need to know about gear, tactics and the various fish species to have a successful day on the water. Learn more: www.bcosf.ca
CENTRAL COAST, B.C.: Chinook and coho salmon
THE ATTRACTION: Good numbers of tyees and monster northern coho are caught here every year.
BEST TIME: July and August are the prime time
TOP TACTIC: At Purple Bluff, Cultus Sound and Idol and Christiansen Points, troll Flash Flies, Coyote spoons, or herring in Lighthouse Lures teaser heads
FRASER RIVER, B.C.: White sturgeon
THE ATTRACTION: Probably the best river in the world to catch white sturgeon up to 10 feet in length
BEST TIME: During summer and fall salmon runs
TOP TACTIC: Hook up with one of the many local outfitters, who have the boats, gear and know-how to target these giants between Hope and Chilliwack.
PORT HARDY, B.C.: Chinook & coho salmon
THE ATTRACTION: Expect non-stop bites just minutes from Port Hardy
BEST TIME: June through August
TOP TACTICS: Run anchovies in Lighthouse Lures teaser heads or Flash Flies paired Coyote flashers (Black/Double Crush Glow) at Duval and Castle Points.
RIVERS INLET, B.C.: Chinook & coho salmon
THE ATTRACTION: The history, scenery and chance to hook and release a tyee (30-pound-plus chinook)
BEST TIME: June through August
TOP TACTIC: Troll anchovies in Lighthouse Lures teaser heads, BCO Specials or Coyote spoons (Party Girl pattern) behind Coyote flashers along the Dome and Wall tacks.
STONEY LAKE, B.C.: Rainbow trout
THE ATTRACTION: A must-fish for any avid fly angler, Stoney produces large trout on a regular basis
BEST TIME: Early spring through to fall
TOP TACTIC: Present leeches, chironomids and dragonfly nymphs along any of the lakes numerous weedbeds, shoals and bays.