Ontario's Hippest Hot Spots
Where to Find Bass, Trout, Walleye and More, Along with Music, Nightlife and Even Highland Games
Anglers know deep down that we can't spend every waking moment on the water. That's where this year's roundup of hot spots comes in. These 31 great fishing destinations also offer fun, quirky and downright cool attractions, activities and events guaranteed to enhance your fishing trip. Think of it as a value-added action guide to angling—and playing—across this great land.
For the full list of getaways, see Canada's Hip Hot Spots.
Lake of the Woods: Multi-species Mecca & Island Festivities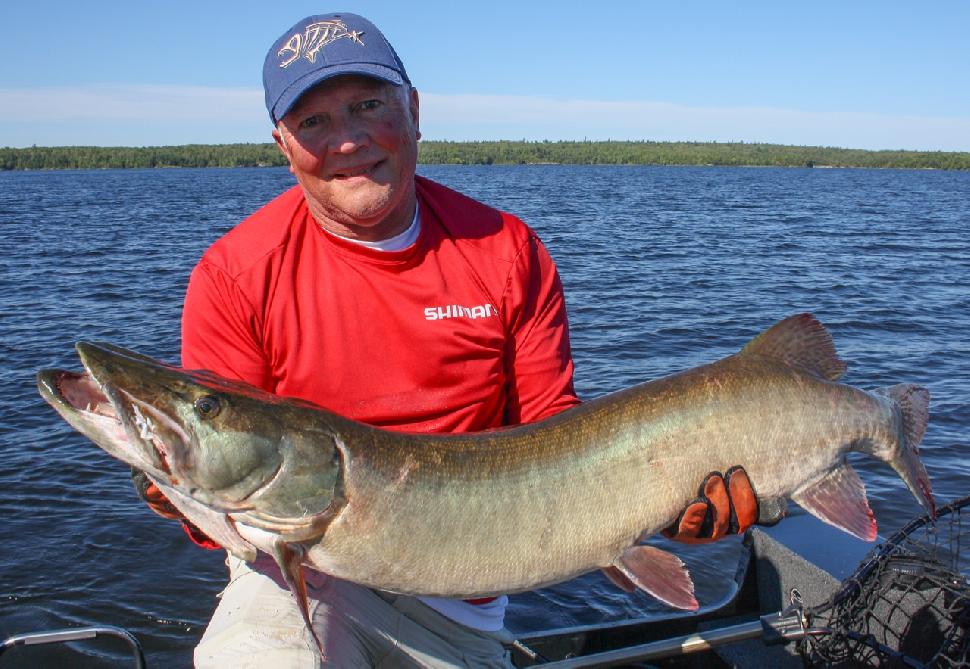 With more than 100,000 kilometres of shoreline to explore and some 14,000 islands, Lake of the Woods (above) boasts 47 different species of fish, from countless walleye and bass to huge lake trout and muskies. Indeed, it was within casting distance of the boat launch in downtown Kenora that Gord Pyzer, Outdoor Canada's fishing editor, caught his personal-best muskie, a 57½-pound giant. A good time to go is the last Sunday in July, when you can catch a ferry from downtown Kenora to the quirky Coney Island "Maybe Annual" Music Festival (below). Held on Coney Island in the northernmost channel of Lake of the Woods, the festival features a mix of rock, folk and blues performances and art exhibits along the waterfront beach. This year's line-up includes Laurie MacKenzie and Bill Wallace of the Guess Who. While the festival is free to visitors, patron donations and partnerships are encouraged.
More Info: www.coneyislandmusicfestival.com; www.lakeofthewoods.com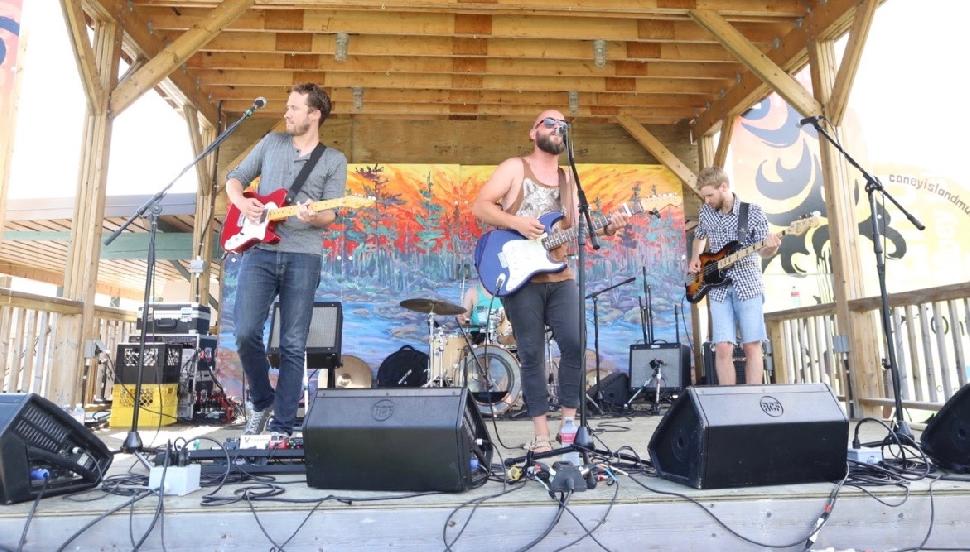 Detroit River: Abundant Walleye & Casino Nightlife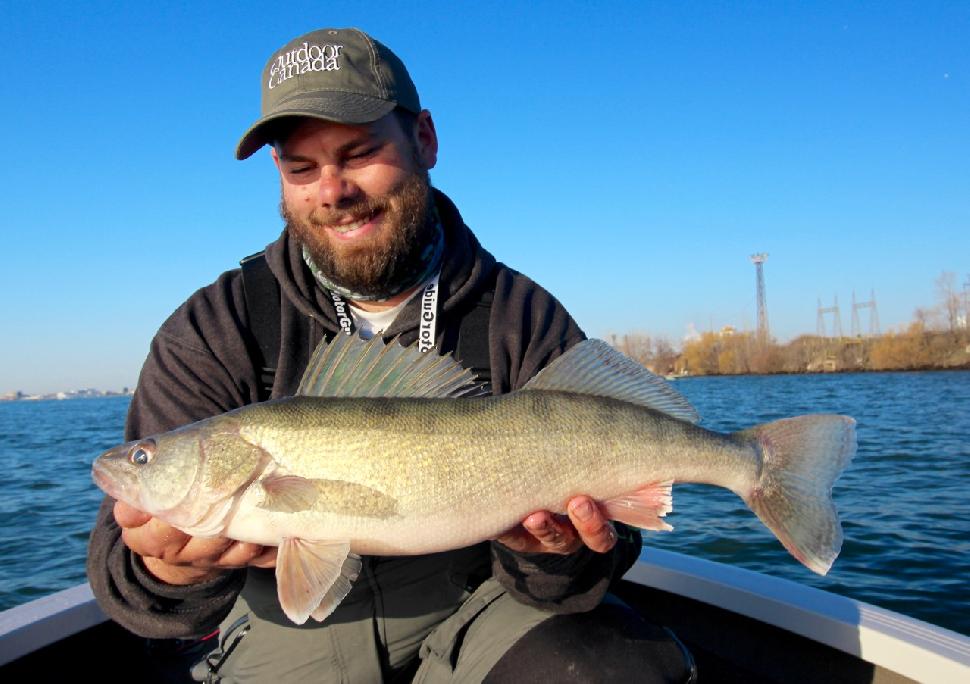 Every spring, roughly 10 million walleye make their way up from Lake Erie, or down from Lake St. Clair, to spawn along the rocky shorelines and reefs of the Detroit River (above). While the timing varies slightly from year to year, the peak of the walleye run is usually between mid-April and mid-May. And though it's a busy river and fishery—you'll be sharing the water with plenty of other anglers and commercial vessels—it's exceptionally productive. The classic way to catch walleye at this time of year is vertical jigging with heavy jigs and soft-plastics, sometimes tipped with minnows. And when you've caught your limit, you can try to stretch your luck at one of the four casinos in the Windsor-Detroit area. On the Canadian side, Caesar's Windsor (below) offers game tables, slots, a 750-room hotel and a 5,000-seat theatre featuring music, dance and comedy performances.
More Info: www.caesars.com; www.visitwindsoressex.com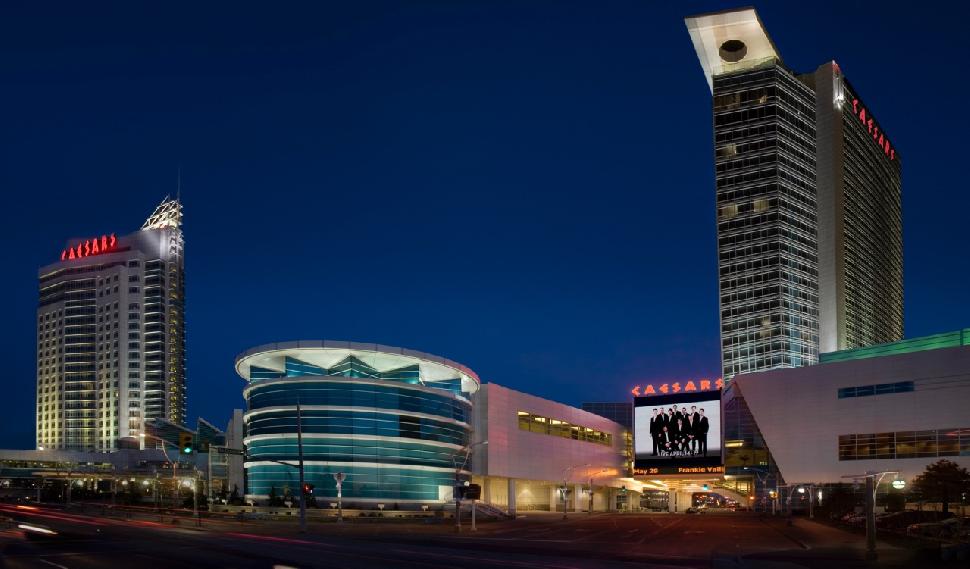 Upper Grand River: Hefty Brown Trout & Scottish Pride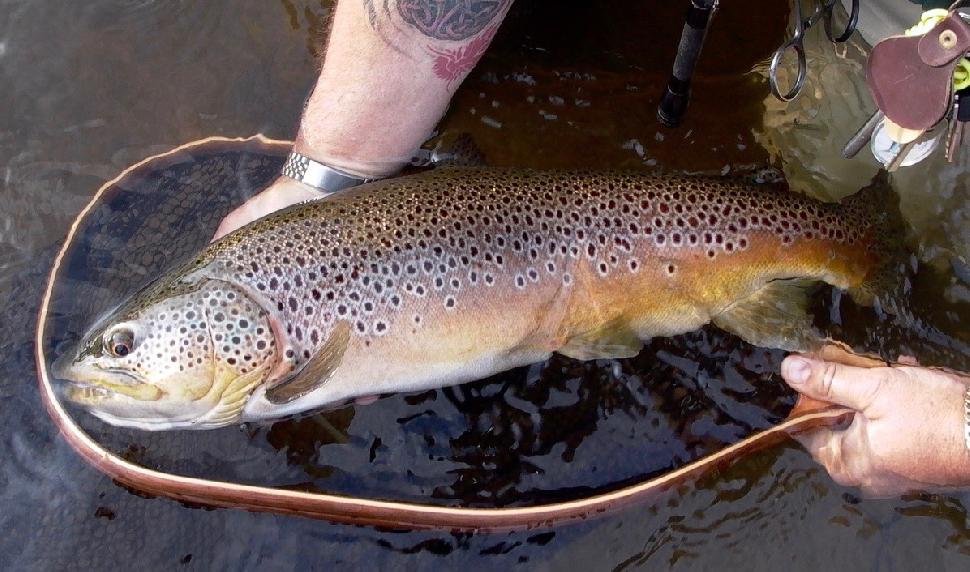 Since the late 1980s, the Upper Grand has become a top fly-fishing destination for hefty brown trout (above). The blue-ribbon section runs from the headwaters at Belwood Lake to West Montrose, flowing through the Grand's fishing epicentre of Fergus. This small town is charming year-round, but every August it explodes into a frenzy of plaid during the annual Fergus Scottish Festival and Highland Games (below), celebrating the region's Scottish pioneers. Festivities include Celtic music, a pipes-and-drums parade and competition, Highland dancing, the ever-popular Highland Pub tent, the (less popular) tea tent and, of course, very large men in kilts competing in "heavy events," such as tossing cabers, heaving boulders and performing other traditional feats of strength. The festival's motto is "Cuimhnich air na daoine o'n d'thainig thu," which translates into "Remember the men from whom you have come." To that, we simply add, "Also remember the fish for which you have come."
More Info: www.fergusscottishfestival.com; www.grandrivertroutfitters.com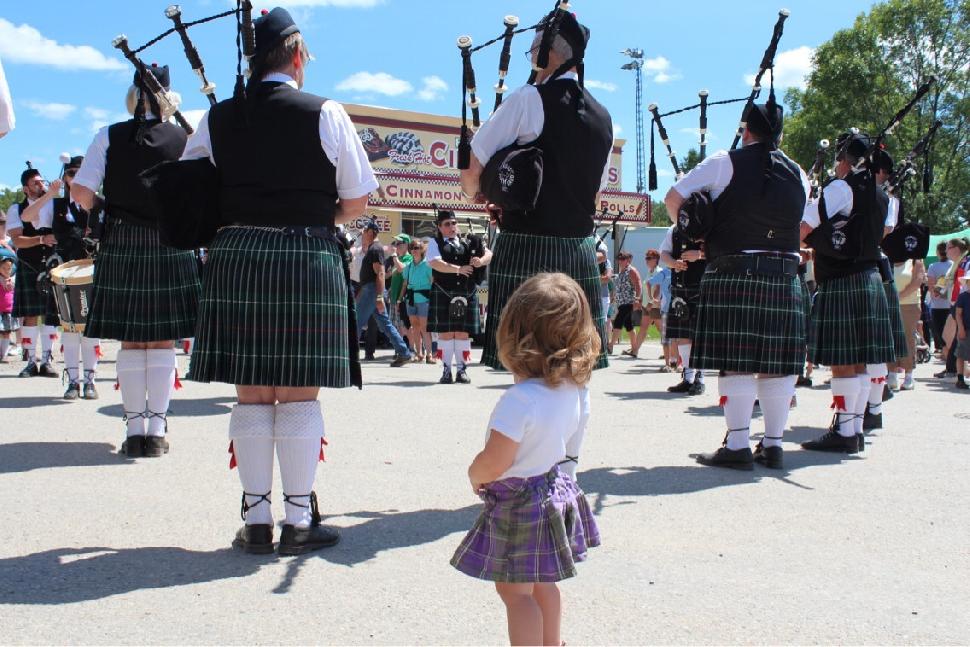 Lake Simcoe: Record-worthy Bass & Shoreline Entertainment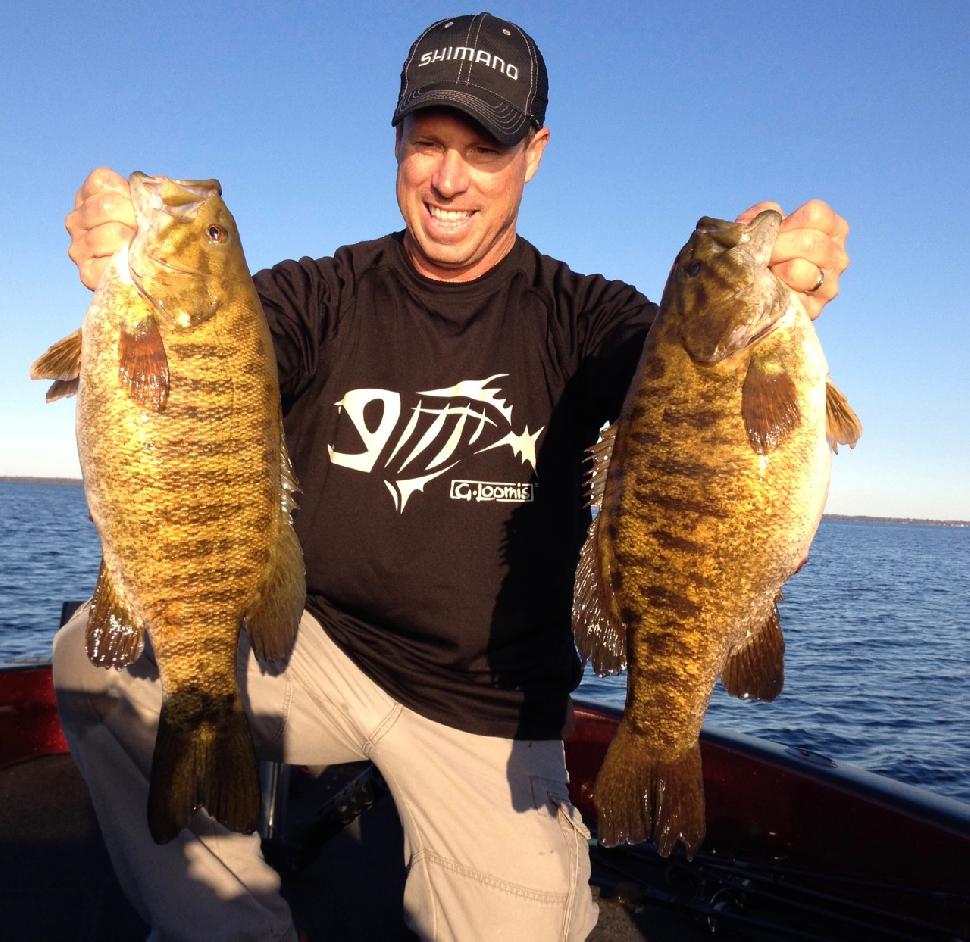 One of Canada's premier trophy bass lakes, Simcoe features countless fish-holding hot spots for both smallmouth (above) and largemouth bass. You can work the weedlines of Cook's Bay for bucketmouths, for example, or head to the many main-lake shoals to tackle humongous smallies—eight-pounders are becoming more and more common. The lake also has abundant jumbo perch and pike, as well as good populations of whitefish and lake trout. For some great après-fishing entertainment, time your visit for the last weekend in July and head to the Burl's Creek Event Grounds just north of Barrie. There on Simcoe's northwestern shore, you'll find the annual WayHome (below) music festival, with four concert stages, camping, food trucks and art installations. The popular festival has featured some killer lineups in the past, including performances by Neil Young, Modest Mouse, Arcade Fire and LCD Soundsystem. The 2017 edition promises to be equally epic.
More Info: www.wayhome.com; www.lakesimcoemessageboard.com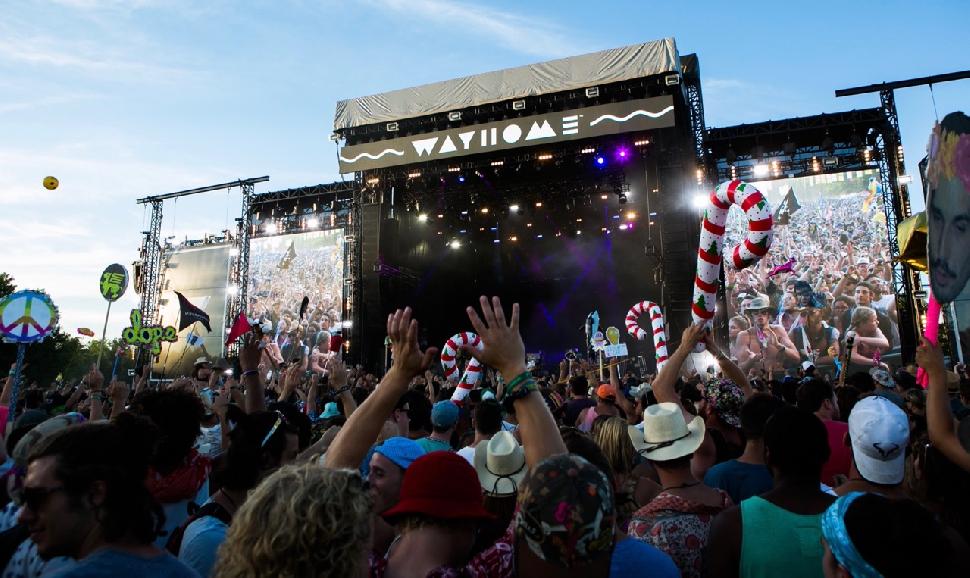 Lake Ontario: Prize-winning Salmon & Toronto Nightlife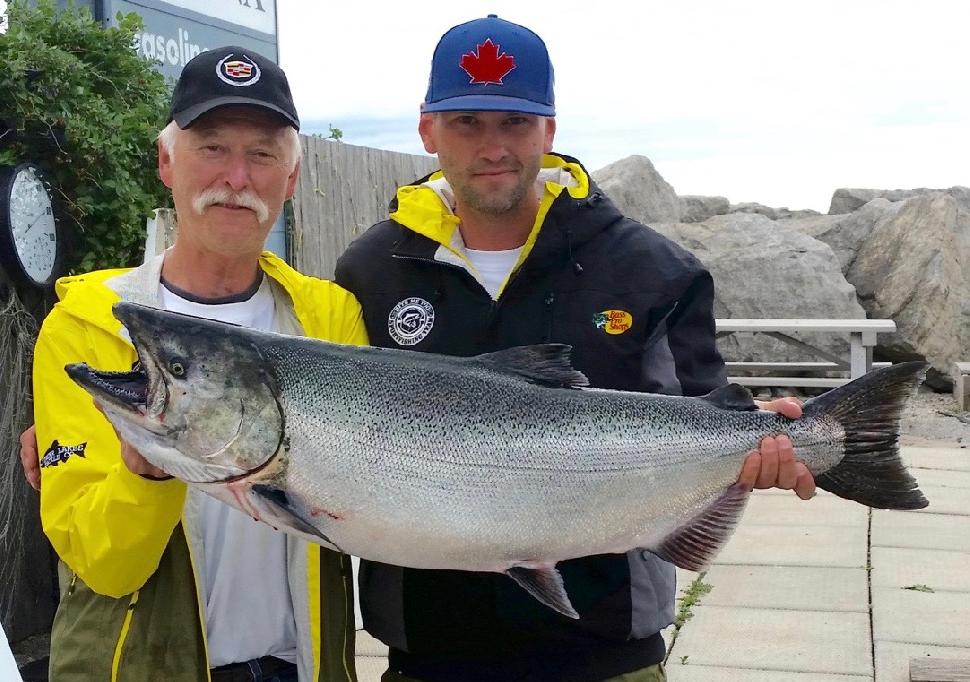 Along with steelhead, brown trout, pike, bass and walleye, Lake Ontario (above) is also home to good numbers of impressive chinook and coho salmon—the lake's current record is a beastly 46.38-pound chinook. Depending on the time of year, expect to troll with downriggers or dipsy divers as far as 24 kilometres offshore in water as deep as 350 feet. If you don't have your own boat, there are dozens of charter operations at various points along the lakefront from Burlington to Whitby. You can also compete in the popular Great Ontario Salmon Derby. Running from July 1 to mid-August, the derby sees some impressive entries—earning last year's grand prize was a 35-pound chinook. Once you're off the water, let the excitement continue with downtown Toronto's bustling nightlife scene (below). Boasting countless bars, restaurants, clubs, theatres, concert venues, sporting events and more, the Six promises after-dark diversions for every taste.
More Info: www.toronto.ca; www.ontariofishcharters.ca