OUTDOOR PASSION
HOST RAY CARIGNAN
Ray Carignan's top fishing destinations include Quebec, New Brunswick and the Territories.
To compile Outdoor Canada's 2020 fishing hot spots feature story, we turned to our friends at Sportsman Channel Canada. The hosts of 19 Canadian fishing shows agreed to reveal their top choices, along with tips on when to go and how best to tackle the fish. For all the hot spots, see our 2020 Fishing Special issue, or check out the growing list at www.outdoorcanada.ca/2020HotSpots.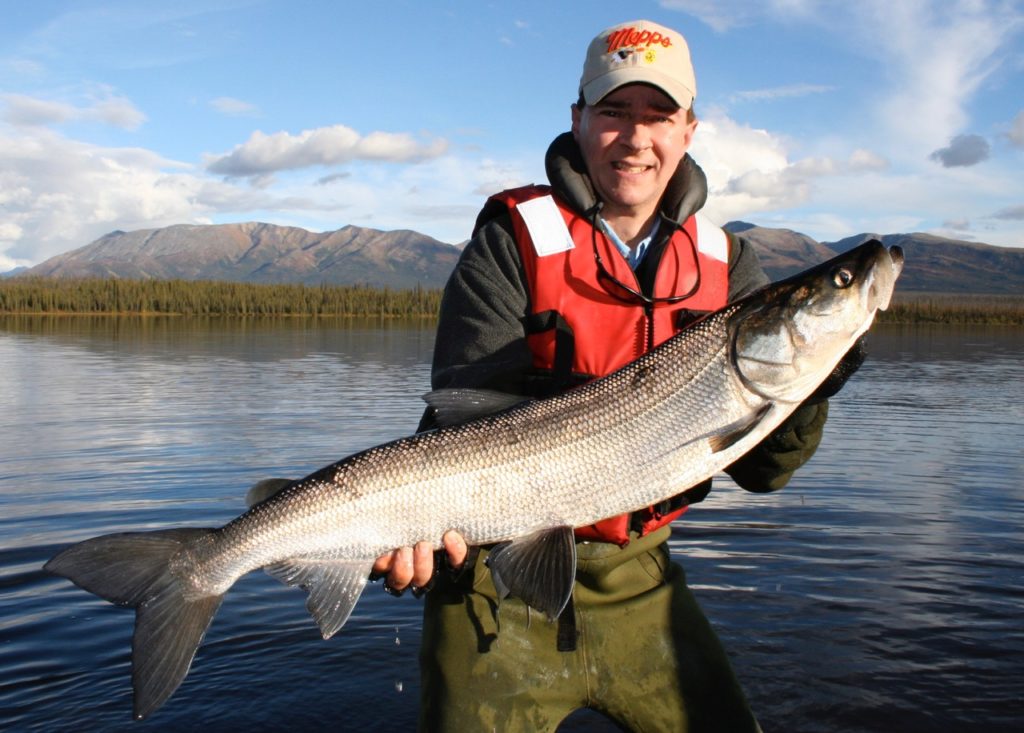 ABOUT THE SHOW
As the show's name implies, each episode of Outdoor Passion aims to capture the allure of angling, with host Ray Carignan visiting top fishing destinations to showcase the incredible scenery, wildlife and angling opportunities. Each episode also includes instructional expertise. Learn more: www.outdoorpassion.tv
CANIAPISCAU RIVER, QUEBEC: Brook trout & landlocked Atlantic salmon
THE ATTRACTION: Known as the "River of Records," this pristine river in Quebec's remote Nunavik region is full of huge Atlantics and giant brookies.
BEST TIME: August
TOP TACTIC: Quickly retrieve a Williams Trophy II or Mepps Little Wolf on current breaks near deep pools.
GREAT SLAVE LAKE, N.W.T.: Lake trout & northern pike
THE ATTRACTION: Non-stop action for big northerns and monster lakers on a pristine lake with incredible scenery.
BEST TIME: July
TOP TACTIC: For lakers, troll deep breaklines with a Williams Whitefish C90 dressed with a white, six-inch Twister Tail; for pike, cast an orange #3 Mepps Syclops around shallow weed patches.
LAKE KLUANE, YUKON: Inconnu & lake trout
THE ATTRACTION: Surrounded by ice fields, beautiful Kluane is home to both monster lakers and the rare inconnu, also known as sheefish or the "tarpon of the North."
BEST TIME: August
TOP TACTIC: For both species, jig a big, white Mister Twister Sassy Shad or Curly Tail Grub near glacier-fed creeks and rivers.
LAKE SAINT-LOUIS, QUEBEC: Lake sturgeon
THE ATTRACTION: A widening of the St. Lawrence River, this is one of Quebec's top spots for monster sturgeon.
BEST TIME: October
TOP TACTIC: On bottom in 30 feet of water around current breaks, fish a 4/0 circle hook dressed with nightcrawlers on a 25-pound fluoro leader, held down by a four-ounce flat weight.
MISCOU ISLAND, NEW BRUNSWICK: Striped bass
THE ATTRACTION: Catch big stripers on almost every cast, fishing from the island's beautiful beaches.
BEST TIME: October
TOP TACTIC: Cast large baits such as the Storm WildEye Swim Shad far into the surf, then hang on as the waves bring them back to the powerful bass lurking near the break.
PAYNE RIVER, QUEBEC: Arctic char
THE ATTRACTION: Fishing amid the amazing panorama of northern Quebec's Nunavik region, where it's common to see seals and beluga whales as the river empties into Ungava Bay
BEST TIME: August
TOP TACTIC: Aggressively retrieve a brightly coloured #5 Mepps Aglia or #3 Syclops near surging currents.
ALSO PICKED: Wollaston Lake, Saskatchewan, for pike; Lake Ontario for multi-species; Lake St. Francis for walleye; Lake Beauchêne, Quebec, for pike, smallmouth bass and walleye
*These hot spots were picked by other anglers in our survey. Find the complete list at www.outdoorcanada.ca/2020hotspots.