EXTREME ANGLER TV
HOST KARL KALONKA
Karl Kalonka has the walleye and smallmouth dialled in at these surprisingly accessible Ontario lakes
To compile Outdoor Canada's 2020 fishing hot spots feature story, we turned to our friends at Sportsman Channel Canada. The hosts of 19 Canadian fishing shows agreed to reveal their top choices, along with tips on when to go and how best to tackle the fish. For all the hot spots, see our 2020 Fishing Special issue, or check out the growing list at www.outdoorcanada.ca/2020HotSpots.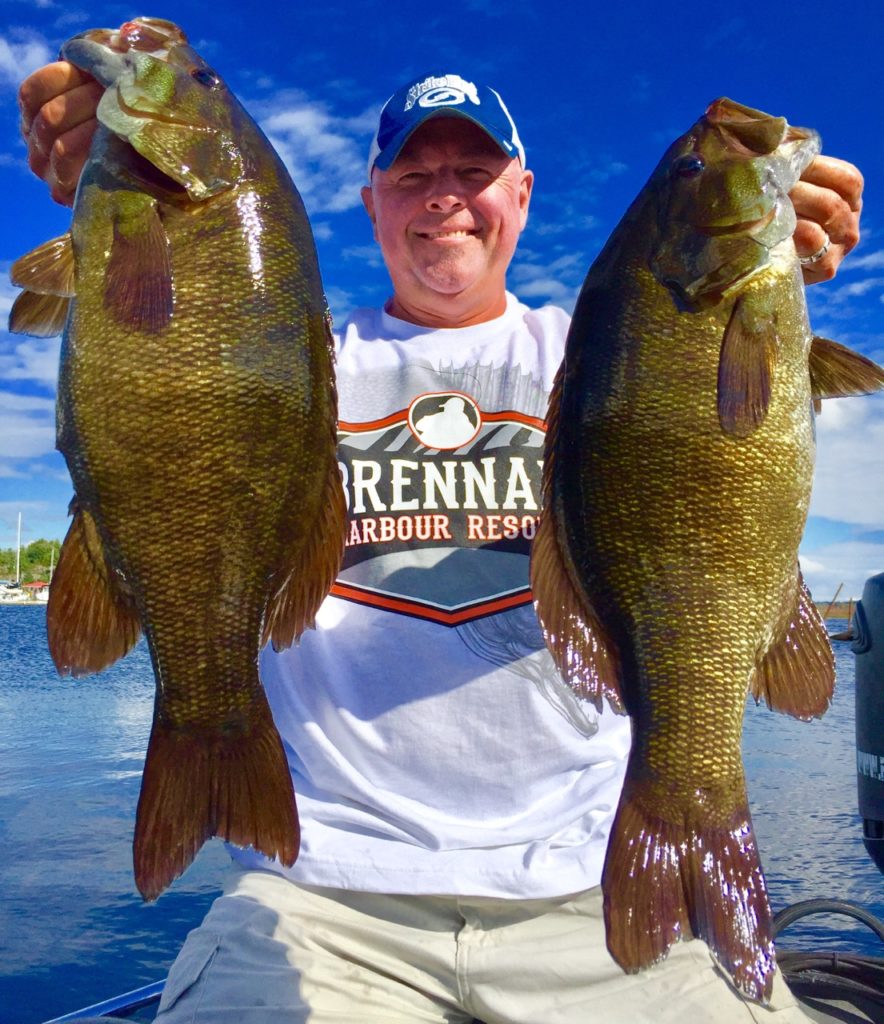 ABOUT THE SHOW
Following an entertaining, unscripted format, Extreme Angler TV aims to appeal to both weekend anglers and seasoned experts with proven fish-catching tactics. Each episode features host Karl Kalonka fishing for various species at different destinations across Canada. Learn more: www.fishxtreme.com
BALSAM LAKE, ONTARIO: Walleye
THE ATTRACTION: A reliable walleye lake with huge numbers of 15- to 20-inch fish thanks to long-standing slot and creel limits
BEST TIME: Late August
TOP TACTIC: Snap-jig hair jigs or tube jigs through the thick, mature weedbeds along the many islands and offshore reefs.
LAKE LAUZON, ONTARIO: Smallmouth bass
THE ATTRACTION: A beautiful location, low angling pressure and excellent habitat and forage for producing giant smallmouths
BEST TIME: Early summer
TOP TACTICS: Drop-shotting, tube jigs and Ned rigs produce most of the bigger bass; a guide is recommended for first-timers.
LAKE WINDERMERE, ONTARIO: Smallmouth bass
THE ATTRACTION: Easily one of northern Ontario's finest smallmouth lakes, with huge numbers of three-pound fish and plenty in the five- and six-pound range
BEST TIME: July and August
TOP TACTICS: Fish walking and popping-style topwater baits, or snap tube jigs on virtually any rocky point.
MISTINIKON LAKE, ONTARIO: Smallmouth bass
THE ATTRACTION: The perfect habitat for producing amazing numbers of smallies, including trophies in the upper five-pound class
BEST TIME: September
TOP TACTICS: Deep-diving crankbaits, suspending jerkbaits and drop-shot presentations rule on this lake; watch for unmarked offshore reefs.
THE NORTH CHANNEL, ONTARIO: Smallmouth bass
THE ATTRACTION: Running along the north shore of Lake Huron, the channel features hundreds of islands, reefs and shoals, making it a top trophy smallmouth destination
BEST TIME: Early August
TOP TACTIC: Walking-style topwater baits will attract some of the most violent strikes you'll ever encounter.
RAINY LAKE, ONTARIO: Smallmouth bass & walleye
THE ATTRACTION: Expect to hook countless numbers of both bass and walleye in a single day
BEST TIME: September
TOP TACTIC: For bass, fish suspending jerkbaits around island points, sand to weed transitions and rocky shorelines; for walleye, fish the same locations with three-inch curly tail grubs on small jig heads.