The ATC90
The original ATV was a true trailblazer for anglers and hunters
Long before trail systems, limitless horsepower and armchair-comfortable suspension, before the Big Bear, Ranger, Moto 4 and Quadrunner, and even before the ubiquitous Big Red, there was Honda's All-Terrain Cycle 90, or ATC90. Providing a stable platform and bulletproof seven-horse engine, and able to fit comfortably in the trunk of a car, the three-wheeler with balloon tires was unlike anything the outdoor world had seen before. Known briefly as the US90 when it first rolled out in 1969, the ATC90 single-handedly ushered in the ATV era.
With no point of reference or even any real understanding of the dual-range four-speed gearbox under them, Canadians simply hauled on the pull start and never looked back. Honda called them fun utility machines, and owners put them to work with tasks as diverse as the Dominion itself, be it afield or on the farm.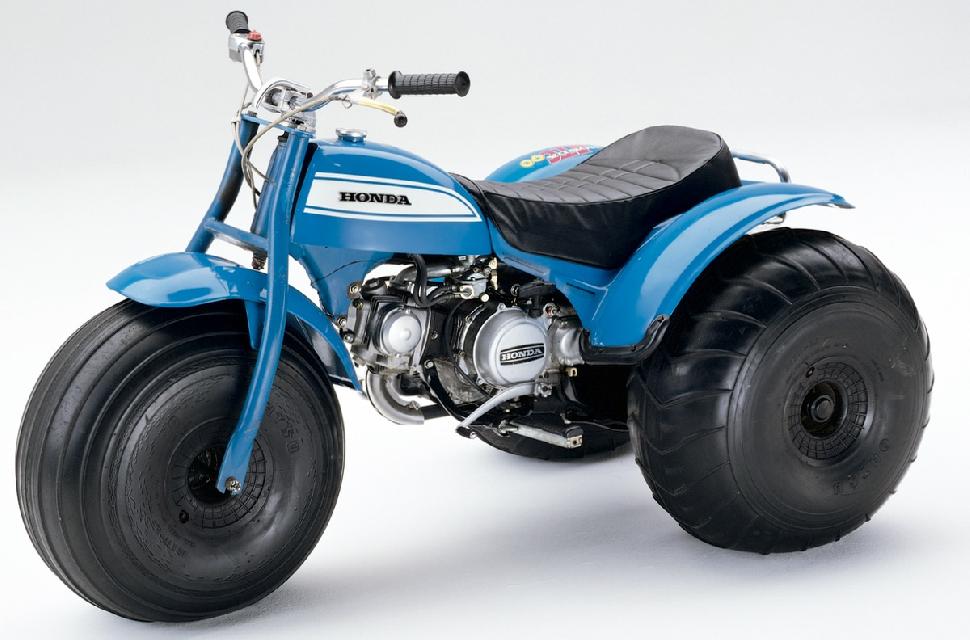 For anglers, hunters and trappers, the ATC90 was always ready—discoveries were daily and never disappointing. Neither too big to be intimating, nor too small, it educated a generation used to walking the North Country. Indeed, what the snowmobile had done for winter, the ATC90 quickly achieved for the other three seasons.
Today's outdoor enthusiasts can never truly appreciate how the light-displacement ATC90 changed the woods forever: distances soon meant nothing, travelling time was reduced and every trip was fun. And once some clever rider came up with the idea of roping milk crates onto its frame, the ATC90 became a beloved workhorse, putting an end to the dreaded lugging of gear on foot. Sure, modern riders may view the old three-wheeler as a quaint, slightly antique-looking bit of dusty history. But to those of us who rode it, the original ATV will forever remain a reminder of when we were young and keen, and viewed the trail ahead as never ending.
New Brunswick contributor Cary Rideout misses heading out on the trail on his beloved ATC90.