Mentors
At the ready to quietly help others make the most of their time afield
Now and then, I just can't get it together, like when I take the left fork in the trail when I should have taken the right. Or when the trout are gorging on big, fat caddis emergers on the upstream run and I'm stuck on empty water downstream. Or when I've laid out my decoys in the north field, only to find wave after wave of greenheads pitching into a pea field a kilometre away. And when it comes to picking the magic lure the walleye want, it's usually the one I don't have.
It's at such times that friends and complete strangers alike will step forward with words of wisdom and a helping hand. I respect their advice, their insights and their knowledge. Under their guidance, there are few unintended consequences and no fishless days, and the flights of mallards are always within range. I think of them as tutors, showing me the steps to success in a perfect world of blue skies, flowing water and long days afield.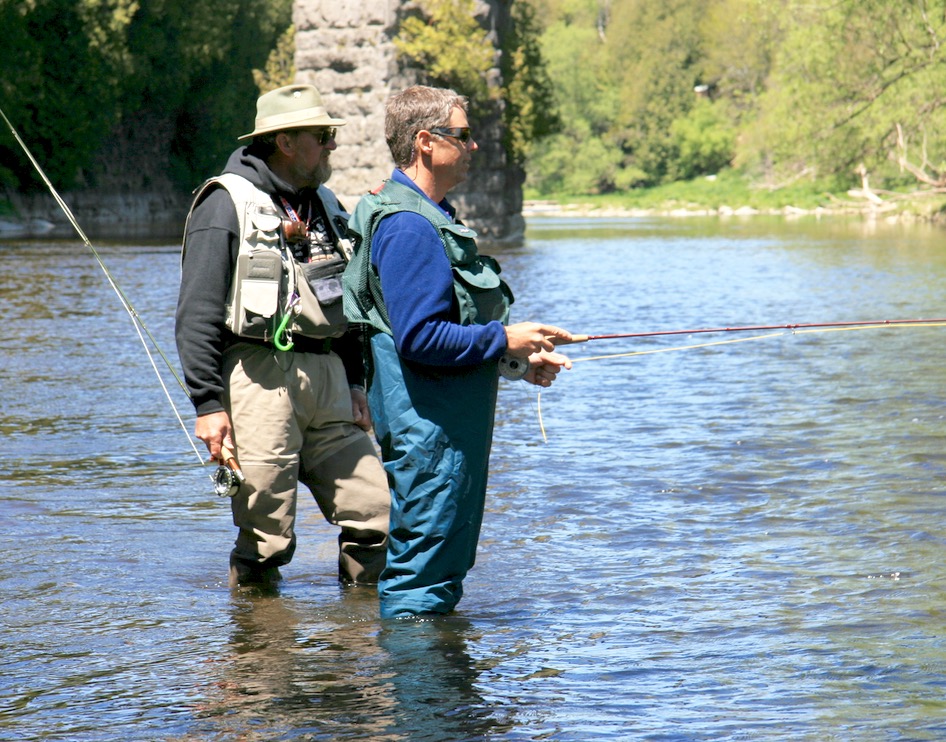 Yet, I'm also drawn to quiet companions, the ones who hold their counsel, who look on rather than talk. They realize that I long ago figured out which boot goes on which foot. They also understand that sometimes I'd rather take the left fork in the trail or fish the downstream run of the river. They know that watching the birds wheel and stack in the next field over will linger longer in a treasure trove of memories than a limit of ducks in hand. They also know I'll ask for guidance by and by, and in their words, I'll feel the heft of many days in the field and on the water. They have nothing to prove and everything to share. They are my mentors, and I value them.
Kamloops, B.C.'s George Gruenefeld has himself mentored many young anglers and hunters.