Garbage collection
Worth a visit on your next outdoor adventure
In his latest work, renowned Canadian writer and visual artist Douglas Coupland is taking on one of the planet's most dire environmental crises: the escalating volume of plastic pollution in our oceans. Now open at the Vancouver Aquarium, Coupland's exhibition, called Vortex, is the first-ever artistic imagining of the gyre of marine debris known as the Pacific trash vortex, or Great Pacific garbage patch.
The focal point of Vortex is a battered Japanese fishing boat that had been adrift during the 2011 tsunami and found on the shores of Haida Gwaii in 2017. It sits in the centre of a 50,000-litre water installation, surrounded by a dense swirl of plastic debris collected from B.C.'s shorelines. On board is a crew of four human characters, including two giant bobbleheads, that Coupland says represent our historic and future connection to plastic.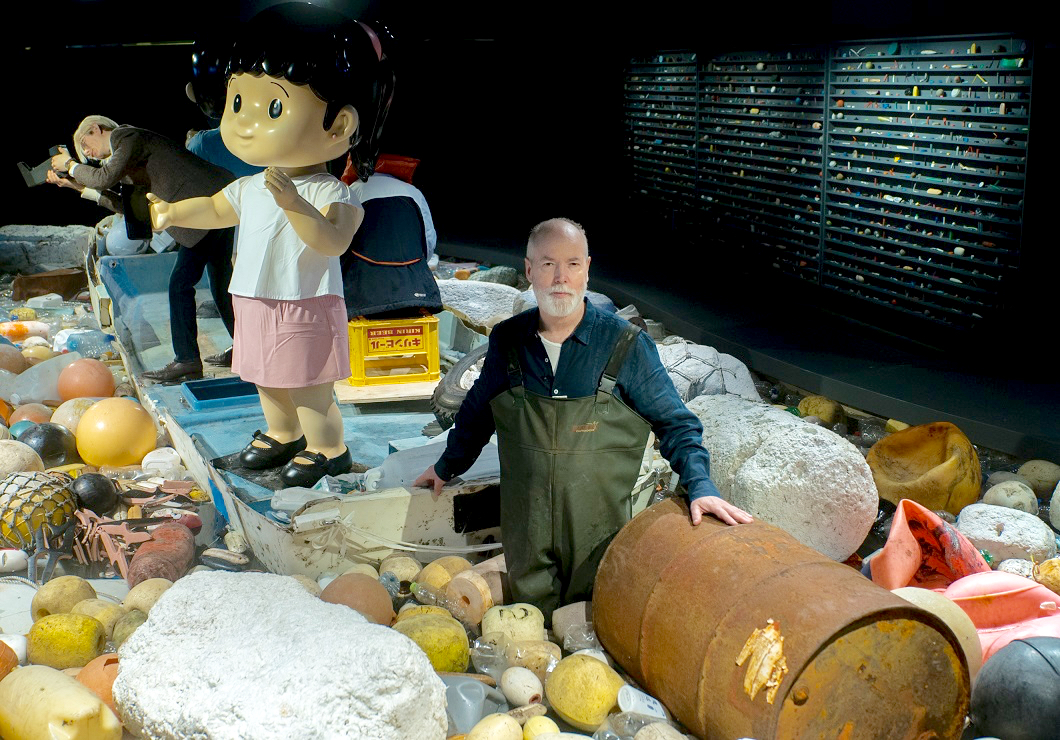 Running until the spring of 2019, Vortex also showcases a curious collection of the most common marine debris found on B.C.'s coastlines. As well, there are interactive displays throughout the aquarium explaining how plastics are impacting our oceans, complete with suggestions on forward-looking solutions.
The acclaimed author of such bestsellers as Generation X: Tales for an Accelerated Culture, JPod and Microserfs, Coupland says the goal of his exhibit is to immerse visitors in the problem of ocean plastics and, hopefully, inspire change. "I'm just old enough to remember when people littered," he says. "But almost overnight, littering stopped. It's a hard thing to believe, but it happened because millions of forces around the world coalesced. If I can be part of this process with marine plastics, then great."
Learn more about Vortex at www.vanaqua.org/vortex.