To say that Port Rowan, Ontario's Averie Rose Bonin is a born angler is to put it mildly. After all, she was only a week old when her father, Ryan Bonin, first pushed her in a stroller to Mississauga's Humber Bay Park to go fishing. Since then, her passion for the sport has grown along with her.
Now 14, Bonin hosts Hooked, her own fishing show on Bell Fibe TV (and soon on Sportsman Channel Canada) aimed at getting other kids hooked on angling. She also has a popular YouTube channel showcasing her fishing adventures. We recently caught up with Bonin to talk about her development as an angler, and her mission to get more youngsters interested in fishing.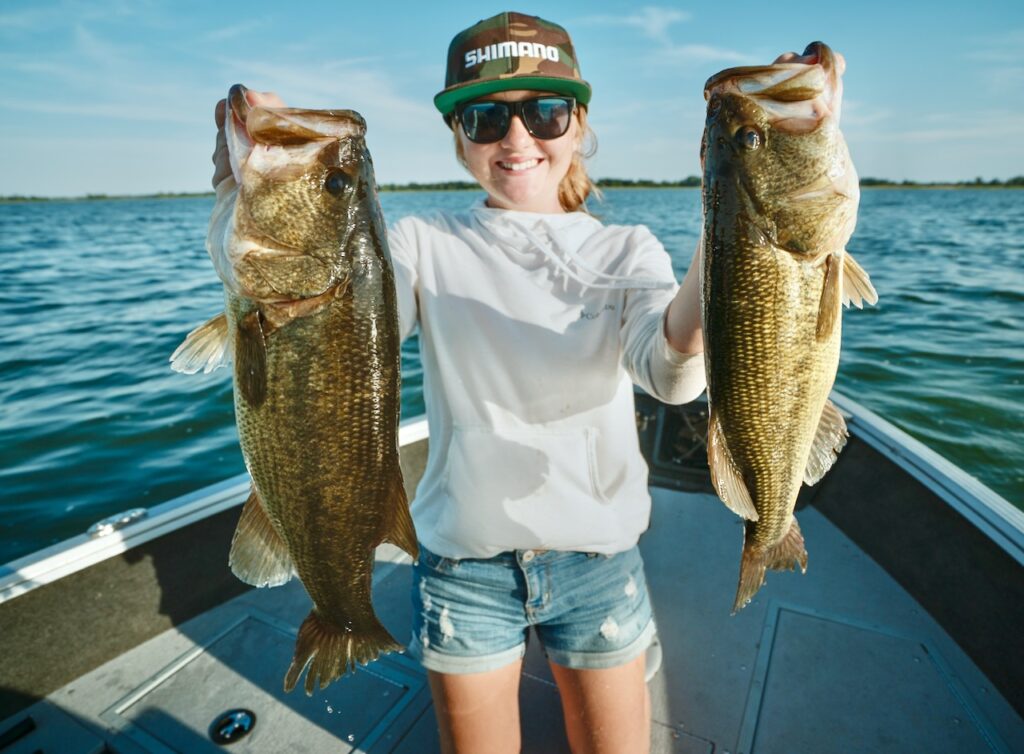 BEGINNINGS
To spark interest in fishing among young kids, adults need to take them out as much as possible, Bonin says, and make them the focus of the trip. "My dad is the one who got me into fishing," she says. "He just let me go and explore in nature. Every time we went out, he made it about me and my experience." And since many kids have short attention spans, Bonin encourages parents to be creative. "My dad always brought snacks," she says, adding that he also brough her along to catch worms before their fishing trips. "I'd chase the worms and that would make it an all-around better experience."
ACTION
To keep kids engaged in fishing, target fish species that provide plenty of action, such as panfish and smallmouth and largemouth bass. Bonin says her favourite fish to catch are bass because they're so unpredictable and fun to tackle. "They could be doing one thing one day, then the weather or conditions can change what they want to eat," she says. "I just love the thrill of catching them."
EDUCATION
To become a better angler, Bonin stresses the importance of research and learning so you can understand the species you're going after. She also recommends fishing with anglers with more experience. During the first season of her TV show, for example, she fished with some of the best bass anglers in Ontario to try to catch the heaviest five-fish bag possible, as though they were in a tournament. "I learned so many new things from them and had some incredible experiences," she says. "I caught some of my biggest fish with some amazing anglers. I am very fortunate to have gone out with them, and I've since taken some of their techniques, and changed some to make them my own."
To learn more about Averie Rose and Hooked, go to www.outdoorcanada.ca/averierose.