BLUE FISH RADIO
Save the River and the Upper St. Lawrence Riverkeeper
Outdoor Canada is pleased to present Blue Fish Radio, podcasts about the future of fish and fishing in Canada. Produced and hosted by Lawrence Gunther, the program is dedicated to sharing first-hand angling knowledge and scientific discoveries, and supporting local champions who protect and enhance our waters.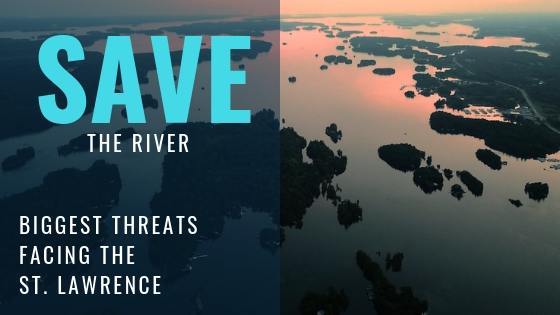 Save the River, a non-profit organization formed to preserve and protect the ecology of the Upper St. Lawrence, recently held its annual  winter conservation conference. Once again, Blue Fish Radio was in attendance. This recap of key moments includes a summary of Save the River's 2022 efforts, and the latest advocacy work to save Blind Bay. (Blind Bay is a crucial wetland and prolific muskie spawning area on the US side of the river. The US Customs and Border Patrol Agency is attempting to seize the land under eminent domain, as a spot to build a new station.) And perhaps of most interest to anglers, an update on muskie fishing on the St. Lawrence River.
Learn more about Save the River at www.savetheriver.org.
To listen to the episode now, press PLAY below. To download this podcast to your device, go to the Blue Fish Radio home page.