Blue Fish Radio
Outdoor Canada is pleased to present Blue Fish Radio—podcasts about the future of fish and fishing in Canada. The program, produced and hosted by Lawrence Gunther, is dedicated to sharing first-hand angling knowledge, scientific discoveries and supporting local champions who protect and enhance their waters.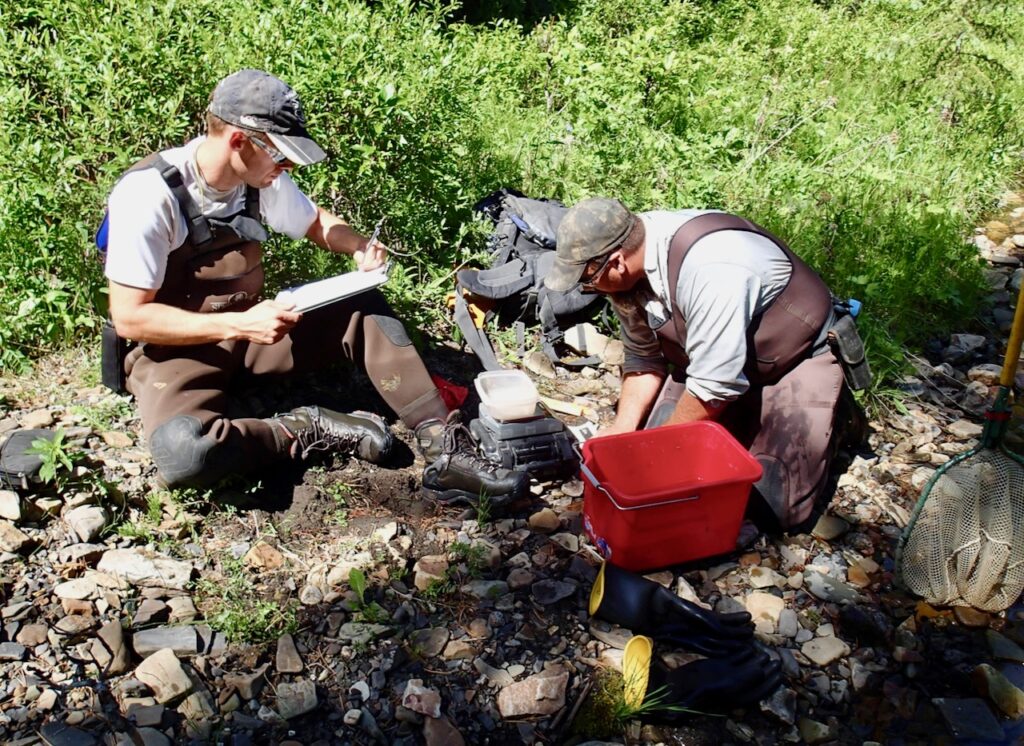 Westslope cutthroat trout, bull trout and Athabasca rainbow trout are native trout species found in Alberta, and they need help—now. Protecting these native species, and the diversity they represent is crucial. The alternative is a country populated solely with the same non-native trout species introduced through fish stocking programs during the 1900s.
In this episode of Blue Fish Radio, producer/host Lawrence Gunther talks to Alberta Conservation Association senior biologist Mike Rodtka (above left) about the many challenges ahead for the province's beautiful—but also stressed and threatened—native trout.
To listen to the episode now, press PLAY below. To download this podcast to your device, go to the Blue Fish Radio home page.