Blue Fish Radio
A conversation with B.C. steelhead champion Dave Brown
Outdoor Canada is pleased to present Blue Fish Radio—podcasts about the future of fish and fishing in Canada. The program, produced and hosted by Lawrence Gunther, is dedicated to sharing first-hand angling knowledge, scientific discoveries and supporting local champions who protect and enhance their waters.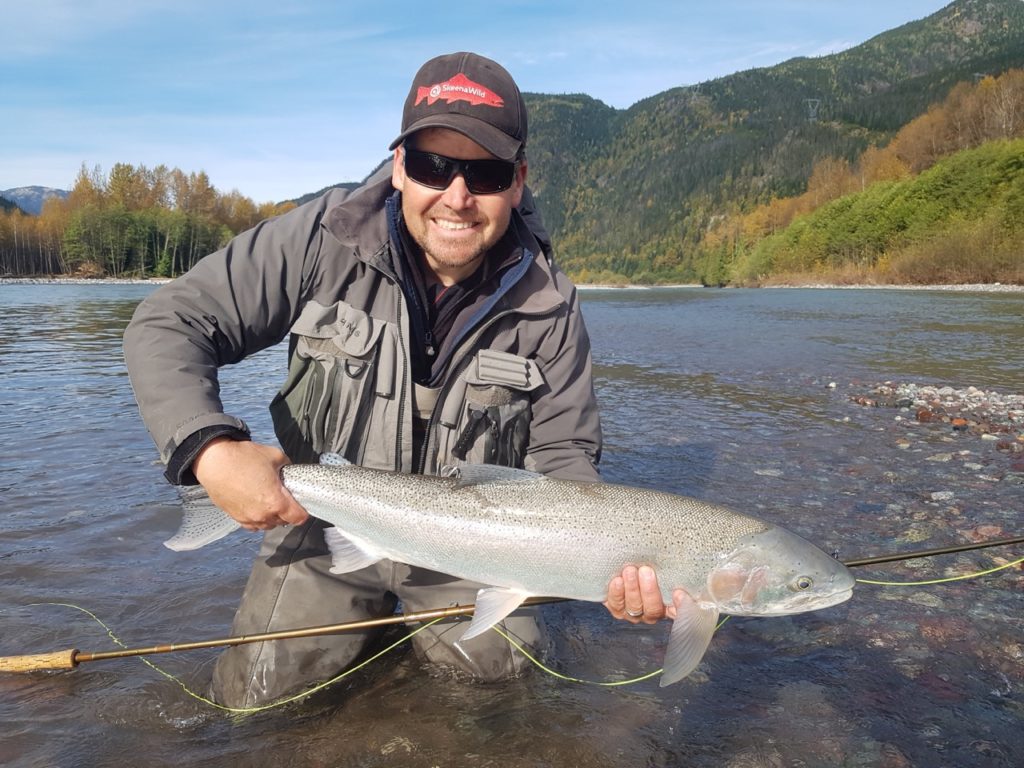 Whistler, B.C.'s Dave Brown (above) has dedicated a large piece of his life to stewarding the wild fisheries in his region, in particular the West Coast's mighty steelhead (also above). In 2017, his knowledge and advocacy were recognized by a National Recreational Fisheries Award, from the Department of Fisheries and Oceans.
But now, the steelhead of the Fraser River are in trouble. In this episode, Brown talks to host Lawrence Gunther about the steelhead's history, current situation, and what must be done to save this iconic fish.
To listen now, press PLAY below. To download this podcast to your device, go to the Blue Fish Radio home page.