Blue Fish Radio
Iron Maiden's Adrian Smith on "Monsters of River and Rock"
Outdoor Canada is pleased to present Blue Fish Radio—podcasts about the future of fish and fishing in Canada. The program, produced and hosted by Lawrence Gunther, is dedicated to sharing first-hand angling knowledge, scientific discoveries and supporting local champions who protect and enhance their waters.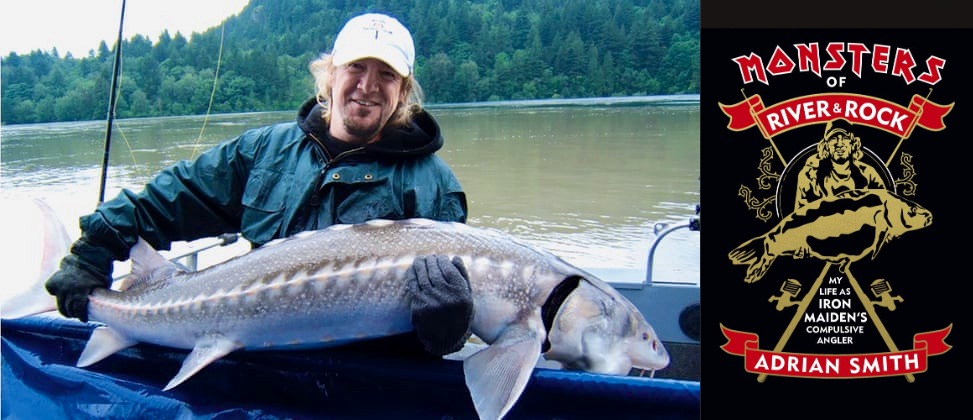 When you hear "Iron Maiden" you think of the thunderous riffs and soaring vocals of one of the rock era's most successful and influential bands. You do not tend to think about fishing. But when Adrian Smith, Iron Maiden's lead guitarist since 1980, isn't holding a guitar, you can usually find him holding a fishing rod.
In 2020, Smith released a memoir called Monsters of River & Rock: My Life as Iron Maiden's Compulsive Angler, blending stories from his 30-year career with Iron Maiden, with his many fishing adventures around the globe. In this episode of Blue Fish Radio, producer/host Lawrence Gunther talks to Smith about his journey from fishing East London ponds as a child, to touring the world with his fishing gear packed next to the amps and mics and pyrotechnics. And how, as the stadiums got bigger and bigger, so too did Smith's fish—and his fishing addiction.
To listen to the episode now, press PLAY below. To download this podcast to your device, go to the Blue Fish Radio home page.