TREE SPREE
Giant outdoor retailer's customers give back
Ontario is about to get a little greener thanks to a $100,000 donation to Forests Ontario from the Bass Pro Shops and Cabela's Outdoor Fund. According to a September press release, the grant will support the "creation, conservation and maintenance" of new forests across the province via Forest Ontario's 50 Million Tree Program.
"We are grateful to Bass Pro Shop and Cabela's for their dedication to environmental initiatives, and hope that they inspire other corporations to make a difference in our communities," says professional forester Rob Keen, the CEO of Forests Ontario.
Dedicated to creating and conserving forest and grassland habitats, not-for-profit Forests Ontario and its partners planted 2.5 million native tree seedlings across the province in 2022. So far, that brings the total number of trees planted under the 50 Million Tree Program to 36.7 million, creating more than 18,000 hectares of new forests on almost 7,000 sites.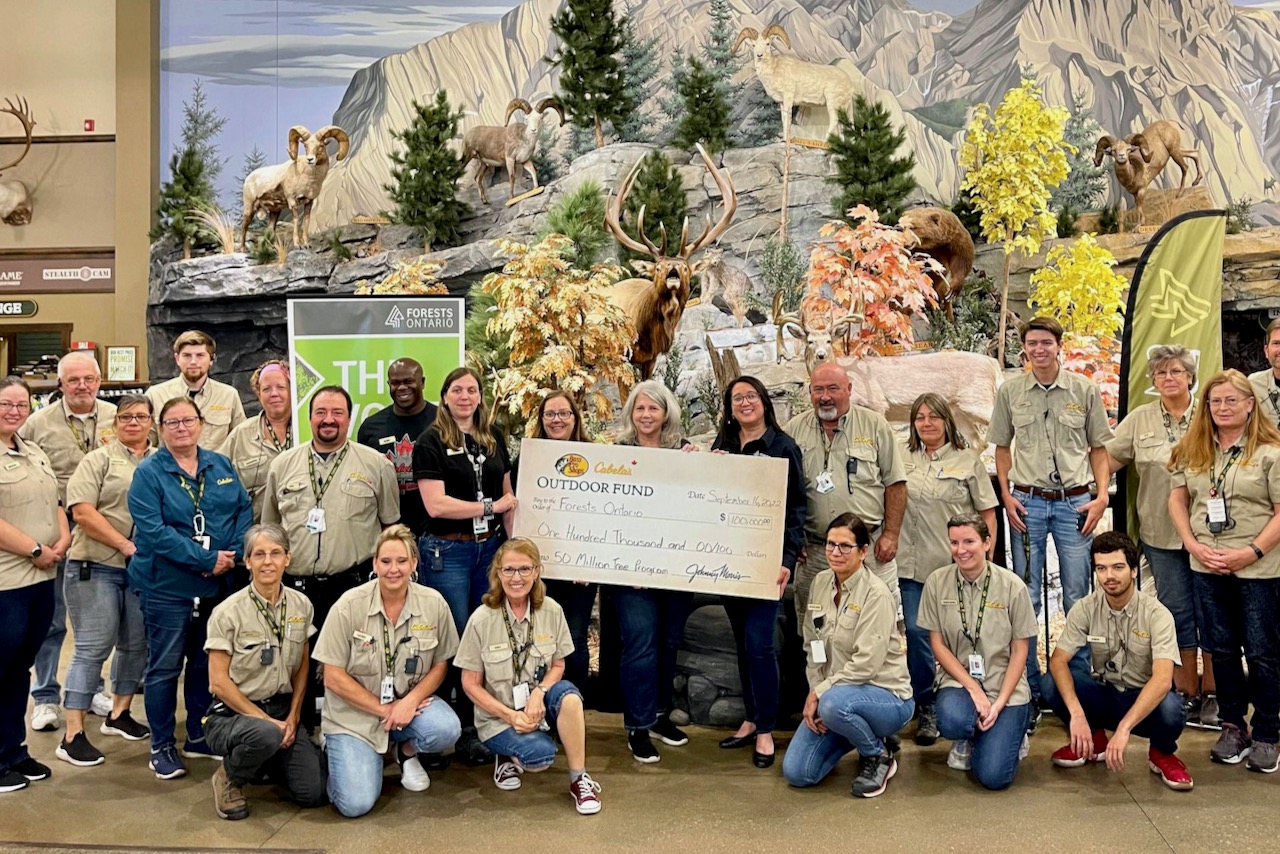 As for the Bass Pro Shops and Cabela's Outdoor Fund, the retail giant says it was created "to link the generous spirit of hunters and anglers with the wild creatures and wild places that give so much to us all." To contribute to the fund, the retailer's customers can round up their purchases to the nearest dollar as a donation. Although small, these numerous anonymous transactions add up to significant annual support for thousands of conservation initiatives across North America.
"By uniting our passionate customers with conservation leaders and industry partners, we're taking bold actions to ensure a bright future for outdoorsmen and women and the wildlife we love," says Bob Ziehmer, Bass Pro Shops and Cabela's senior director of conservation. "We are proud to support Forests Ontario and help create healthy, new forests right here in Ontario."
Learn more about the outdoor fund at www.cabelas.ca or www.basspro.com.