KEEP CALM AND FISH ON
No chop? No worries. The summer walleye bite can still be super hot when the water is silky smooth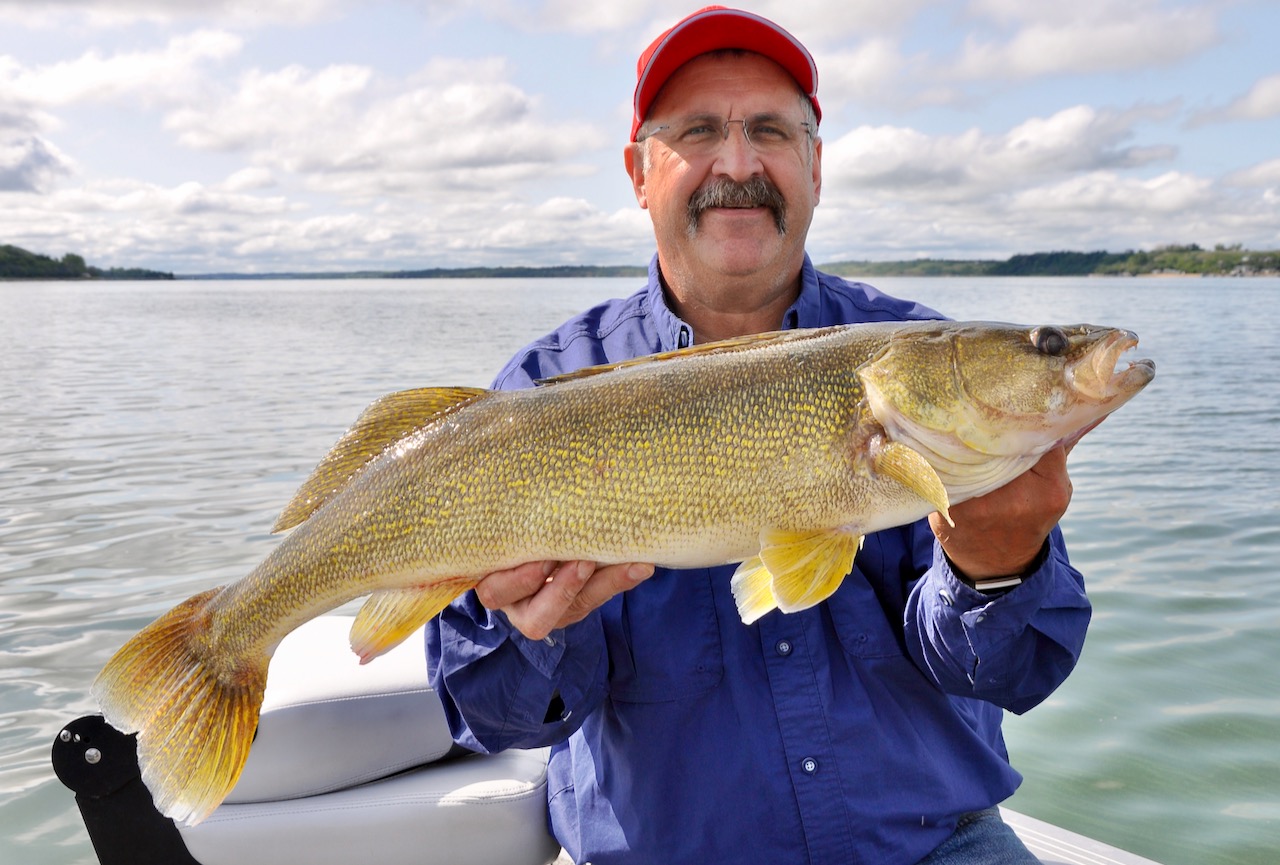 #3  SHALLOW WATER
Finally, shallow-water areas can be extremely productive on a calm day arriving immediately after several days of strong, sustained winds coming from the same direction. Having been pushed into the shallows by the wind, battered baitfish will take a day or two to recover before once again dispersing into other parts of the lake. To capitalize on this prime feeding opportunity, hungry walleye will move in, resulting in some incredible fishing action.
Under this scenario, try bottom bouncers with spinner rigs tipped with minnows, leeches or crawlers; I like to use silver, gold, brass or copper blades to imitate the local baitfish. Also, remember the general rule of thumb when running bottom bouncers in shallower water: use one ounce of weight for every 10 feet of water depth. With that in mind, you may need to use less weight than usual to fish efficiently.
I suggest using a 6½- to seven-foot medium- or medium-heavy-action rod for this technique. It needs to be sturdy enough to pull the bottom bouncer without doubling over, yet sensitive enough that you can feel strikes.
Marking fish on a sonar unit in shallower water is often difficult, since the transducer cone will be so narrow. Every time you connect with a walleye, therefore, create a waypoint on your fishfinder. Keep working your waypoints as the day unfolds, and you'll soon develop a path that keeps you on the fish.
Once the action slows down, it's likely the baitfish have started to move out of the shallows. Instead of abandoning your waypoints, however, just move out a little deeper from them. This simple adjustment often puts you back over top of the fish—and back in action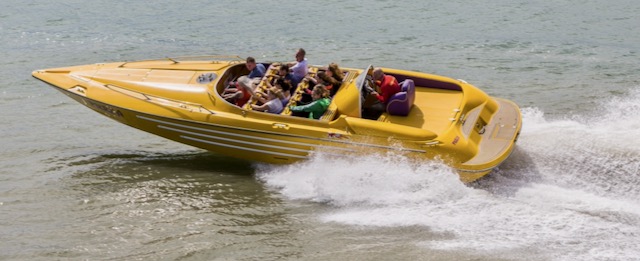 MAKING WAVES
Calm days may seem like the safest possible time to be out fishing, but they do carry a risk: far more recreational boat traffic than on a windy day. That means you must pay very close attention to what others are doing around you as you fish or move from spot to spot. The wakes alone from passing boats can be hazardous. When it's rough, big wakes get dispersed by all the waves, becoming relatively harmless by the time they reach your boat. On calm days, however, those same wakes can travel much further. If you're not watching out, they can catch you off guard when they hit your boat, causing a sudden and violent lurch.