Outdoor Harmony
How hunting keeps musician Brett Kissel in tune with life
Last night, Juno-winning Brett Kissel added a few more trophies to his shelf: the Fan Favourite and Top Male Artist of the Year awards from the Canadian Country Music Association. But did you know that the rising country star is also an avid hunter? Just 26 years old, Alberta's Kissel has been hunting for more than half his life. Now living in Nashville, he heads back to his family ranch near St. Paul, Alberta, every fall to hunt ducks, geese and big game. We caught up with him not long after he won the William Morris Celebrity Shoot Out, a clays-shooting competition in Tennessee—a win that surprised Kissel's hunting buddies and family, since he freely admits he's not the best shot. Whatever he may lack in skeet skills, however, he makes up for in enthusiasm for life in the field. Here's how Kissel developed his passion for the outdoors, along with his advice on getting youngsters into hunting.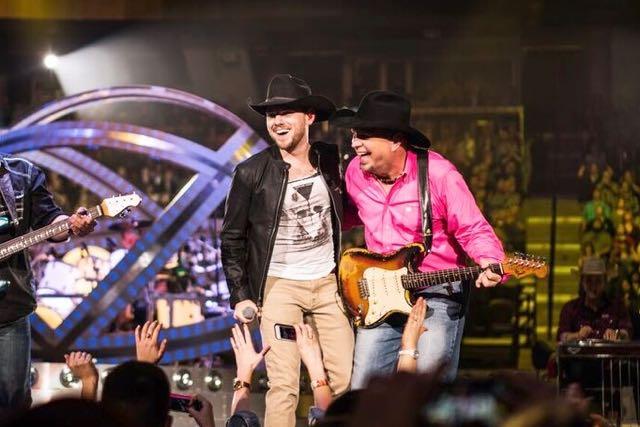 Mentor
While Kissel tagged along with his grandfather on waterfowl hunts as a preschooler, he credits his Grade 5 teacher, Shannon Leskiw, as his primary mentor. "He was my favourite teacher and, as a taxidermist, he had deer heads, antlers and waterfowl on his classroom wall. He was the one who recommended that I take my hunter education course, and after I got my gun licence, he took me on my first goose hunt when I turned 12. I got hooked." If you're passionate about the outdoor life, Kissel observes, you'll inspire others.
Enjoy
One of the things Kissel's family did to ensure he enjoyed his early hunting experiences was to make him comfortable. "When I was young, I used my grandpa's old-school 12-gauge, and it gave a kick!" he says. "So, my uncles put two pairs of mitts and a toque on my shoulder under my jacket so I wouldn't get a bruise. If I'm able to take my kids one day, I'll make sure that my message is, 'Be comfortable so you can hunt all weekend long.'"
Appreciate
"I really enjoy the action and the camaraderie of being with good friends and a good dog," Kissel says. "It's very nostalgic as well. Being a proud Albertan, but living in Tennessee now, I love coming back and being a part of that Alberta culture." And the province's unique wildlife and wild places, he says, are a bonus.
Embrace
Kissel says he enjoys time afield because it helps him deal with the pressures of touring and the music business. "I think it's really special to be sitting in a treestand, goose chair or duck blind. There's a lot of peace that comes with waking up early, smelling the fresh air and tuning out and putting the rest of my life on hold. It's great to reconnect with the land and nature. It's something I don't get to do very often, so recharging my batteries like that is a welcomed opportunity."
Advocate
It's important for hunters to be advocates and educators for the sport, Kissel says. "Hunting is a lot more than the media and anti-hunters might say. People say that it's aimless killing, but it really isn't. Hunting is a very important part of our Canadian culture and an important part of conservation, as well."
Sample and learn more about Brett Kissel's music at www.brettkissel.com.
Click here to learn more about Kissel's Canadian Country Music Association awards.