Hunter chef
Sharing twin passions for food and the outdoors
I am a hunter by name and by nature. And I'm a chef by training," Michael Hunter writes in the opening pages of The Hunter Chef Cookbook. "It's only natural that those two worlds would come together."
And so they have, first through his acclaimed Toronto eatery, the Antler Kitchen & Bar, and now through his new 300-page cookbook. It features more than 100 recipes for all manner of Canadian fish and game, as well as recipes for desserts and cocktails using wild and foraged ingredients, complete with sumptuous photos.
Thirty-six-year-old Hunter started working in restaurant kitchens as a teenager. At age 18, he had just enrolled in chef school when he had a moment of revelation after a family friend took him turkey hunting. Though Hunter grew up as an outdoorsy kid in rural Ontario, that outing was his first time hunting. It was also the first time he ate fresh wild turkey, and something clicked. "I was totally floored at how much better it tasted than farmed turkey," he says. "I felt like I'd eaten turkey for the first time, and that it was real food."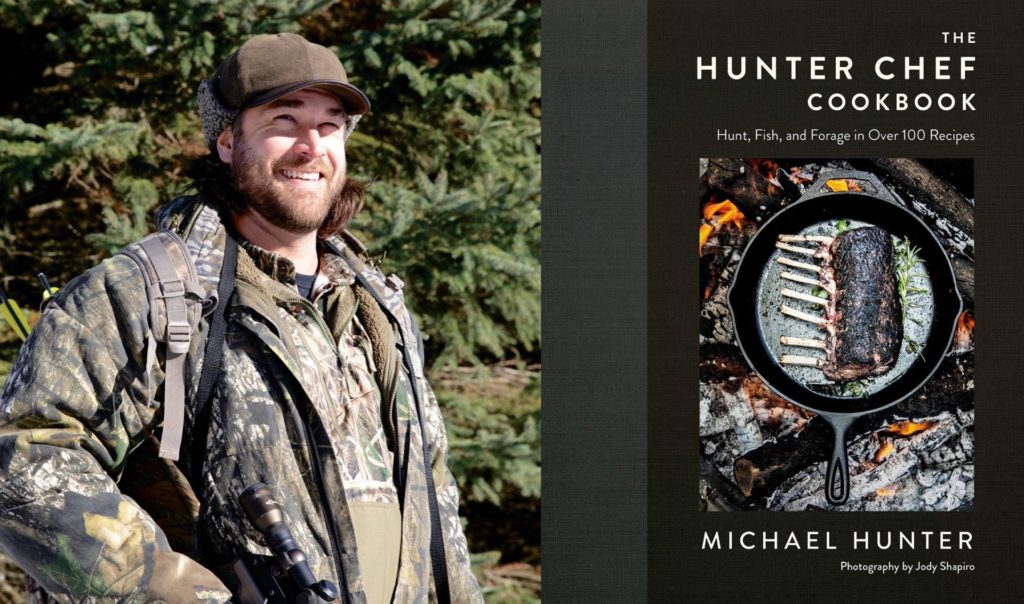 Today an experienced outdoorsman, Hunter is both co-owner and chef at Antler, which specializes in wild game such as bison, venison, rabbit and duck (the kitchen staff even wear aprons in Mossy Oak camo). He says his ongoing mission is twofold: introduce urbanites to wild flavours, while showing hunters some new cooking tricks. Take deer neck, for example, which is one of his favourite cuts. "In a slow and gentle braise, it's really succulent," he says, "but a lot of people grind it or feed it to the dog." Similarly, he says many hunters still discard duck, goose and turkey legs, not realizing they make incredible stews.
"In my experience, outdoorsmen are usually really excited to try something different," Hunter says. "So I get a lot of joy from showing old-school hunters other things they can do with their harvest."
Visit www.thehunterchef.com for more on Hunter's book, and www.antlerkitchenbar.com for details on his restaurant.