NICE FISH TV
HOST GARY COOPER
Gary Cooper chases salmon, trout, halibut and even smallmouth bass in British Columbia.
To compile Outdoor Canada's 2020 fishing hot spots feature story, we turned to our friends at Sportsman Channel Canada. The hosts of 19 Canadian fishing shows agreed to reveal their top choices, along with tips on when to go and how best to tackle the fish. For all the hot spots, see our 2020 Fishing Special issue, or check out the growing list at www.outdoorcanada.ca/celebrityhotspots.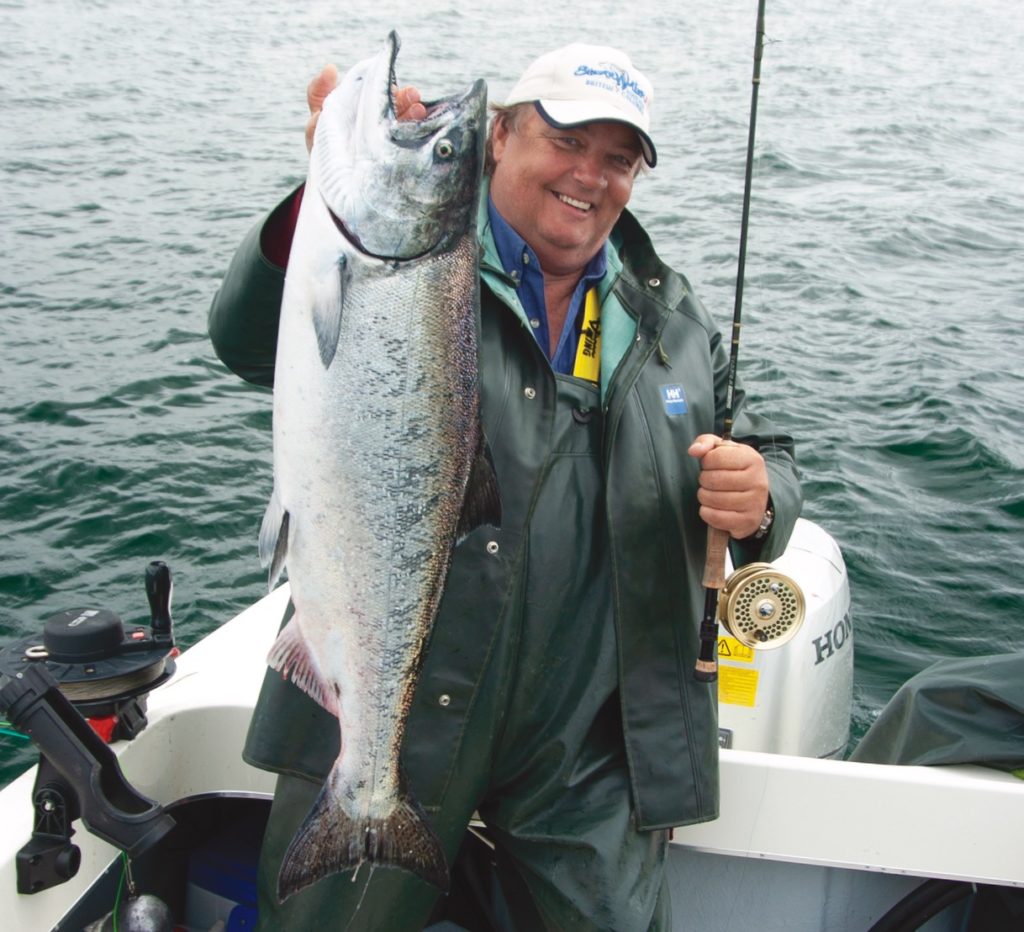 ABOUT THE SHOW
Nice Fish TV presents fishing tips and stories of everyday anglers enjoying their time on the water in various Western fishing destinations. The show's aim is to promote and celebrate sportfishing, with host Gary Cooper also advocating for respect of the environment and wildlife. Learn more: www.nicefish.tv
CARIBOO REGION, B.C.: Rainbow trout
THE ATTRACTION: Following the 441-kilometre Cariboo Highway section of Highway 97 through the centre of B.C. brings you to myriad rainbow waters holding big, aggressive fish.
BEST TIME: Spring and fall
TOP TACTIC: Fly fish with dry flies and chironomid patterns.
FREEMAN ROCKS, B.C.: Chinook salmon & halibut
THE ATTRACTION: Lying at the head of Rennell Sound on the west coast of Haida Gwaii, this underwater island could very well be the fishiest water you'll ever encounter for salmon and halibut.
BEST TIME: August
TOP TACTICS: Jigging bait for halibut and trolling cut-plug herring for chinook.
PEDDER BAY, B.C.: Halibut and Pacific salmon
THE ATTRACTION: Located at the southern tip of Vancouver Island, under-utilized Pedder Bay is ideally located for fishing all waters off Victoria to the east and Sooke to the west
BEST TIME: Summer through fall
TOP TACTICS: Jigging bait for halibut and trolling cut-plug herring for salmon.
STAMP RIVER, B.C.: Steelhead
THE ATTRACTION: There is something exhilarating about drifting the river or jet-sledding the rapids in anticipation of a catching a West Coast steelhead.
BEST TIME: Fall to spring
TOP TACTIC: Booking a local guide to drift fish the river is recommended to ensure hook-ups.
VANCOUVER ISLAND, B.C.: Smallmouth bass
THE ATTRACTION: Invasive smallmouths have found their way into numerous Vancouver Island lakes, such as Beaver, Elk, Quennell, Langford, Long and Shawnigan, much to the delight of local bass anglers.
BEST TIME: Spring to fall
TOP TACTIC: Fish everything from jigs to worms to poppers.