On-point price
The Sauer 100 Classic XT offers fine craftsmanship at a great price
The mere mention of a rifle made by J.P. Sauer & Sohn evokes thoughts of legendary European craftsmanship that soars above the norm. Such a level of quality does not come cheap, however, and while I've marvelled at many Sauer & Sohn works of art, I could never afford to buy one. That all changed with the recent introduction of the Sauer 100 Classic XT, or S 100 for short, which is selling for the very affordable price of less than $1,000, taxes included.
This finely crafted rifle offers several unique and innovative design features, starting with the barrel and action. While the Sauer barrel is cold-hammer forged and free-floated, the way in which it's bedded and mated with the receiver is somewhat non-traditional. Rather than securing the three massive lugs on the bolt inside receiver recesses, the lug recesses on the Sauer are milled into the breach of the barrel, which is heat shrunk to the receiver. This design eliminates the possibility of one day replacing the barrel, but that's a non-factor for most hunters, as it takes a lot of shooting to burn out the barrel on a standard-calibre rifle.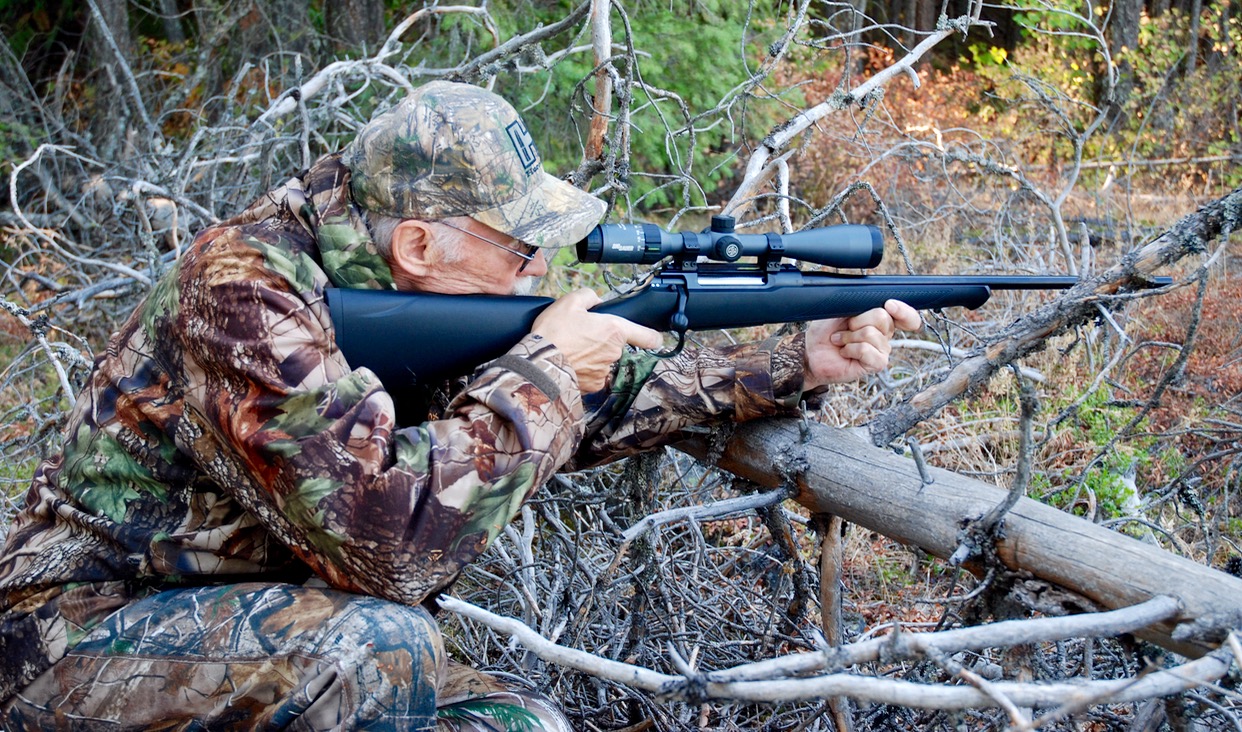 As for the Ever Rest bedding, Sauer machined a lateral groove in the bottom of the front receiver ring that matches up with an aluminum block bedded into the stock. The designers then ran a threaded bolt from the receiver ring through the bedding block, with a large hex nut fastening them together. They also made it so the front action screw tightens into the tension-bearing hex nut, rather than directly into the action.
[easy-tweet tweet="Gun review: The Sauer 100 Classic XT offers fine craftsmanship at a great price" user="OutdoorCanada" hashtags="hunting,firearms,rifles"]
The receiver itself is made of forged steel and accepts Remington 700 bases, while the bolt features a quick, 60-degree lift. Adjustable from 2.2 to 4.2 pounds, the trigger on my test rifle broke very crisply between two pounds 11.3 ounces and two pounds 12.3 ounces—a mere pittance of deviation. Finally, the Ergo Max polymer stock offers a modern but classic look with its Schnabel fore-end.
For my test, I matched the rifle, chambered in 6.5×55 Swedish Mauser, with a Whiskey5 3-15x44mm scope. Part of a new line of scopes from Sig Sauer, the Whiskey5 offers an array of features, from an HDx advanced optical system to a lifetime warranty.
TEST RESULTS 
The combined weight of the S 100 and scope topped out at eight pounds eight ounces. While not the lightest combo I've shouldered, it was still well within the parameters of affording a nimble and quick-on-point rifle. It also fit and balanced well, and I really liked the three-position safety, visual cocking indicator, palm swell in the pistol grip and flush-mounted double-stack magazine. On the negative side, the rifle could have used a softer recoil pad, particularly if shooting a heavy recoiling rifle.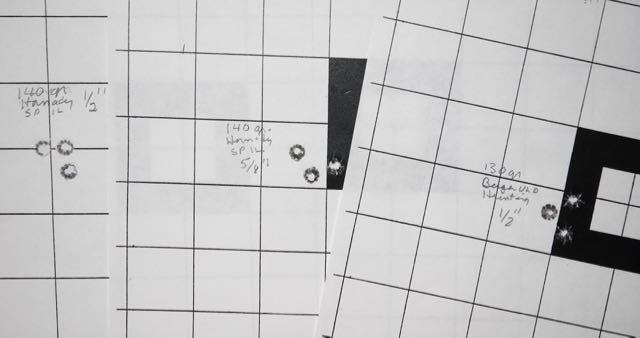 By any standards, the S 100 shot and functioned very well (above). The accuracy of the factory ammo I shot averaged groups of about 0.8 inches, while my handloads were a tad smaller at 0.73 inches. Even more profound, out of all the factory ammo I tested, only three brands didn't group into an inch or less, while several of my handloads shot into a half-inch.
For hunting deer and antelope-sized game, I recommend Hornady's 120-grain GMX Superformance International. With its advertised velocity of 2,850 feet per second, this round grouped into 0.625 inches. For a bit larger game, I would go with my handloaded 143-grain Hornady ELD-X, which shot into 0.75 inches, or Hornady's 140-grain InterLock, which provided 0.5- and 0.625-inch groups. At moderate ranges, I would also consider Hornady's 160-grain Custom International for big game such as moose.
In reality, any number of loads would shoot well with the S 100—the choice really comes down to the type of game you want to hunt. And that makes this versatile rifle a true price-tag winner.
B.C.'s Mark Hoffman is Outdoor Canada's hunting firearms reviewer.

The specs
Calibre: 6.5×55 Swedish Mauser
Magazine capacity: 5 standard rounds / 4 magnum
Overall length: 42″
Barrel length: 22″
Length of pull: 14.5″
Length of twist: 8.66″
Weight: 6.7 lb