Expert Advice
Appraising a boys' .22 rimfire, a Winchester Model 1894 and boxes of ammo from the 1920s
Whether you have a question about antique guns, modern firearms, ammunition or reloading, expert Dave Anderson is here with the answer. Please send your detailed questions and applicable, high-resolution photos to editorial@outdoorcanada.ca.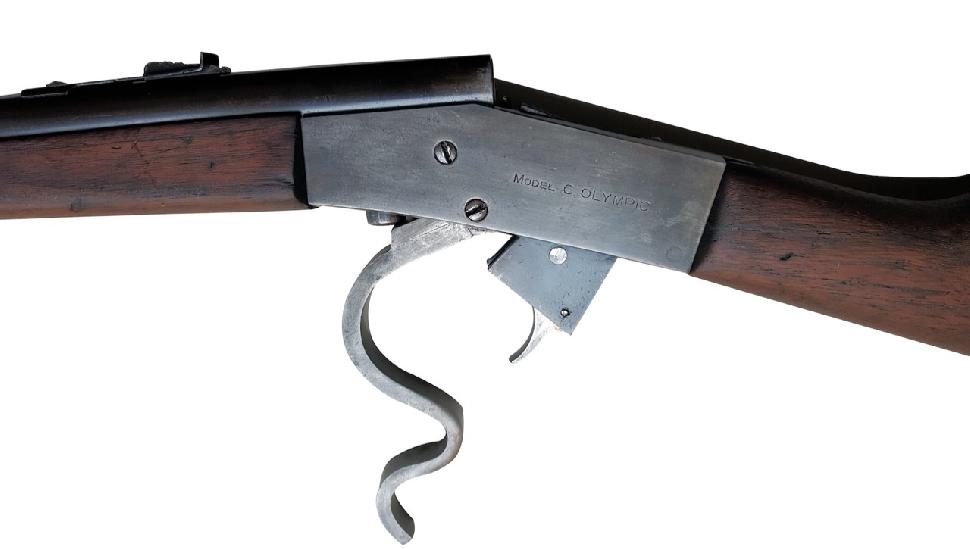 I've been trying to learn about this rifle for a long time (above), but information seems scarce. I'd like to know its production date and value, if possible.
Trevor Fehr
Grunthal, Manitoba
Your rifle appears to be a Page-Lewis boys' .22 rimfire rifle. Irving Page was a bookkeeper for J. Stevens & Co., and when the company reorganized in 1886, he became company secretary. In 1895, Joshua Stevens retired and Page bought out his interests in the company, which he managed until he retired in 1916. After that, he partnered with firearms designer George Lewis to produce inexpensive falling-block and bolt-action .22 rifles. The company operated from 1920 to 1926, when it was sold to Savage-Stevens. Lewis, incidentally, went on to work for Winchester, then High Standard.
Your rifle would be of interest to rimfire collectors, as it's fairly rare. I wasn't able to find any recent sales in Canada to use as a guide, but I did find several on U.S. auction sites, with sales ranging from US$141 to US$375. The higher prices were for rifles in 95 per cent or more of their original condition. Your rifle looks to be in good shape, except for the twisted slots in some of the screw heads and the initials J.H. stamped into the stock, which lowers the collector value. Assuming the bore is in good condition and the rifle functions properly, it should bring $200 to $250 at a Canadian firearms auction.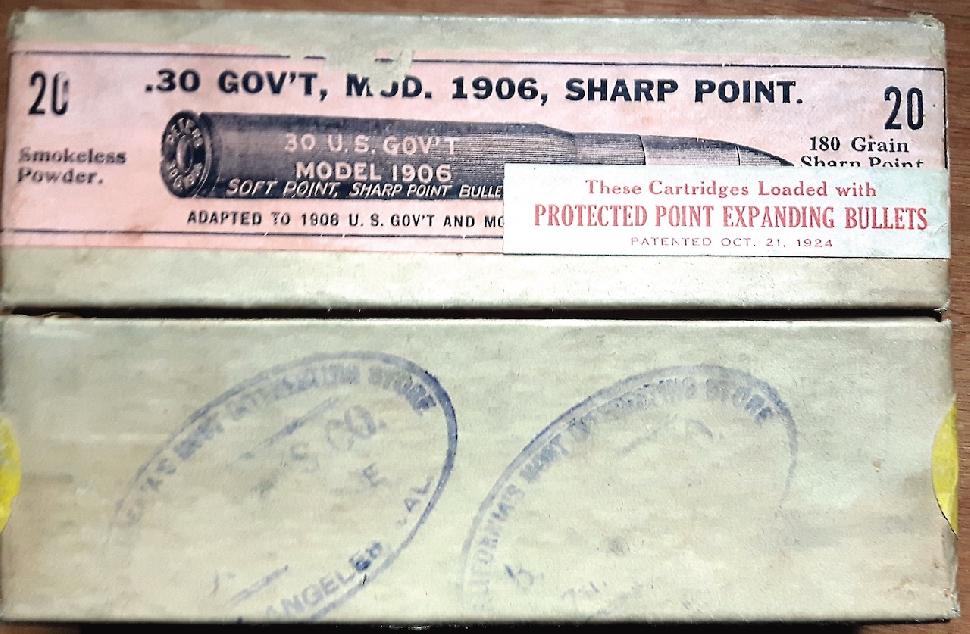 After my grandfather passed away, I was going through some of his old trunks when I came across this vintage ammunition. I was wondering if you could tell me anything about it, and if it's worth anything. There are four complete boxes of unfired Peters Cartridge Co. .30 U.S. Government Model 1906 cartridges.
Jeff Pepper
Victoria, B.C.
The package design of these cartridges was used from 1912 to 1930. Some of the boxes refer to a patent date in 1924, which would suggest they were likely made between 1924 and 1930. I wouldn't shoot these cartridges, however, as they have value as collectibles. Also, they may have corrosive primers.
Interestingly, the "protected point expanding bullet" was one of the earlier attempts to make a bullet that would provide both fast expansion and good weight retention. It was a complicated and expensive bullet to make. My old friend and hunting partner Wayne Van Zwoll once wrote that the manufacture of this bullet required a total of 51 steps, which seems rather extravagant and probably why the ammunition was too expensive to compete on the market.
These boxes would be of interest to a cartridge collector, especially since they're full and the cartons look to be in good shape. I can't find much data on what vintage ammunition sells for, so I can't be much help in estimating the value. For the right collector, they might bring in $75 to $100 per box, but I don't know how you find that collector! You can sometimes find traders of vintage ammo at gun shows, but obviously they aren't going to pay you $100 per box, keep them in their inventory for five years, then resell them for the same price. About all you can do is put them out at a show or in a gun-trading paper and see what offers you get.

This .30-.30 rifle (above) was carried by my father for 40-plus years, and his father and possibly grandfather before that. It had a saddle ring on it years ago, and the broken butt stock has been replaced with bird's-eye maple. The rifle is not for sale, but I would like to know what year it was made and its value. I plan to keep passing it down in the family, so I'd like to have the history to accompany it.
Brian Jackson
Markdale, Ontario
Your rifle was made around 1924. There is some discrepancy between the factory records and polishing room records, so it's hard to pin down the exact year. Its metal components appear to be in very good condition, though I can't tell if it's been reblued. Model 1894s from this era are certainly collectible. Collectors want all the original components, however, so the replacement butt stock substantially reduces your rifle's value. That said, it still has some collector value, and there are still a lot of hunters who like the Model 94 as a sporting rifle, both from a nostalgic standpoint and because they're still practical hunting rifles.
Current production Winchester 94s made by Miroku seem to be priced around the $1,500 range, and this seems to be putting some upward pressure on prices for good condition shooter-grade 94s. If your rifle were in its original condition, I would expect it to bring $1,200 to S1,500 at a gun auction. Even with the replacement stock and missing saddle ring, however, it should readily fetch $750 to $950 if it has not been reblued. Original or not, that's a nice piece of wood in the butt stock. It's certainly a rifle you could use and display with pride.
Collector's Corner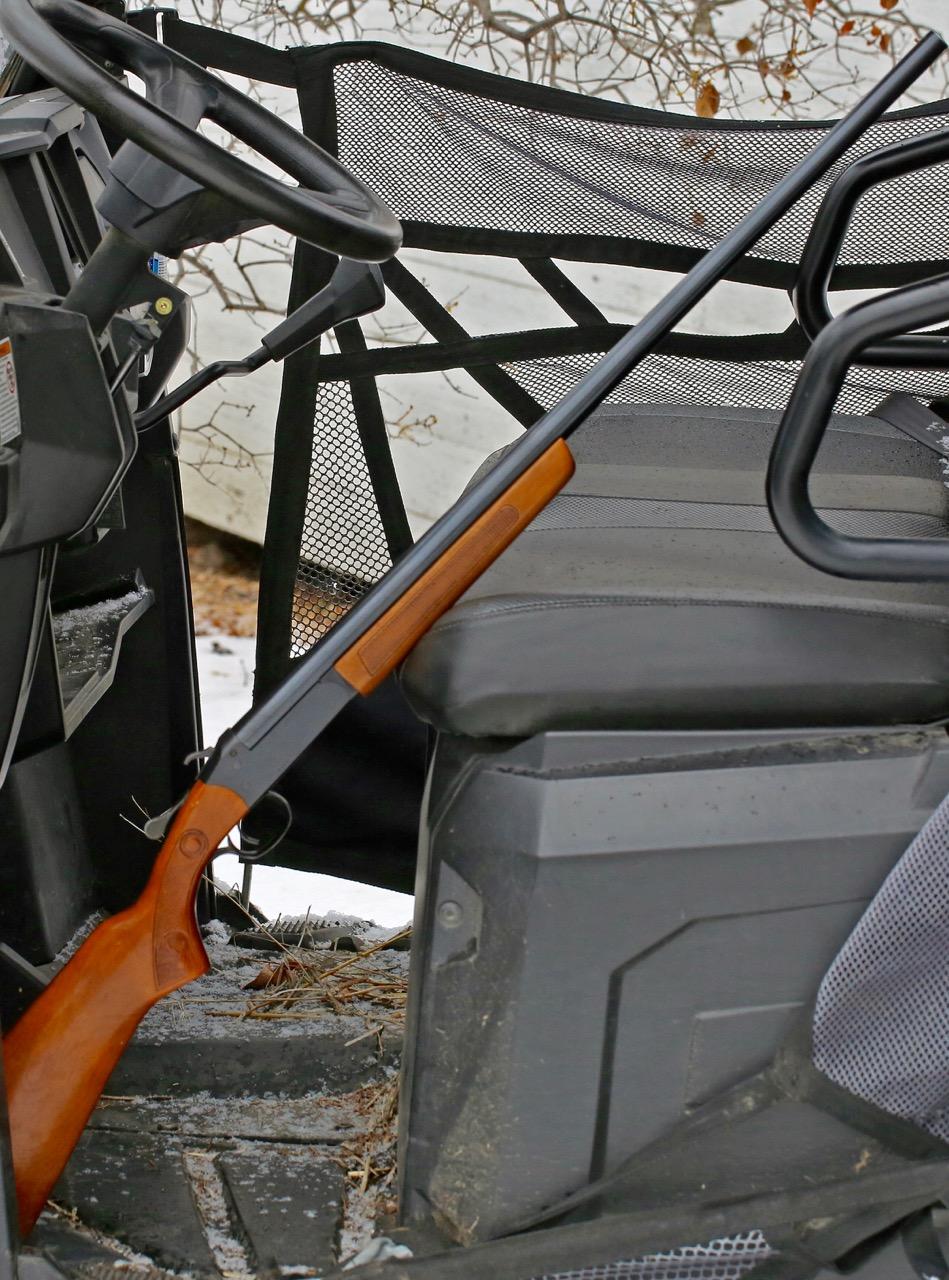 Out of production for almost 40 years, Cooey rifles and shotguns are generally considered utility-grade, hard-working firearms for farmers, ranchers, trappers and others who consider guns as basic tools. Inexpensive but reliable, they're also now starting to be recognized as collectibles.
Although Cooeys may lack the polish and glitter of more expensive firearms, they have always been nicely fitted and well made, complete with good-quality steel that's been properly heat-treated. A good resource for collectors of these functional and durable guns is a Facebook group called "Cooey Machine & Arms Collectors." I'm a member, and I find it very interesting.
Any Cooey collection needs at least one Model 84/840 single-shot shotgun. The Model 84 was introduced in 1948, then revised slightly as the Model 840 after Winchester acquired Cooey in 1961. The 840 has a synthetic trigger guard and opening lever, and a hardwood stock and forearm instead of walnut. One of the first things Winchester did after acquiring Cooey was to replace the old, well-worn tooling with new equipment. As a result, the fit and function of parts remained just as good, or even better.
More than 1.9 million 84/840s were produced in 12-, 16-, 20- and 28 gauge, as well as .410 bore, and in barrel lengths of 26 to 36 inches. All these variations make this model alone ripe for collecting. The 840 pictured here is in 20-gauge with a 28-inch full-choke barrel; it has a few handling nicks, and would likely be worth $150 to $175 as both a collectible and practical sporting firearm.