Walleye watch
Changes include plan to buy back quotas from commercial fishing operations
In mid-March, Manitoba's Ministry of Sustainable Development proposed sweeping changes to how both the commercial and recreational fisheries on Lake Winnipeg will be managed. The Manitoba Wildlife Federation is both pleased with the plan and hopeful the changes will be enough to save the popular lake's beleaguered walleye population.
Chief among the changes is a plan to buy back quotas from commercial fishing operations to help reduce the annual harvest on the lake. According to a ministry release, the voluntary buy-back program will reduce the total available quota on the lake and work toward a sustainable commercial harvest. Once a quota is purchased, it will be permanently retired. Commercial operations had from March 11 to March 21 to indicate their interest in selling.
At the same time, the province is recommending an increase in the minimum mesh size for commercial gill nets throughout the lake to prevent the bycatch of smaller fish. As well, there will now be a slot limit, forcing anglers to release all fish under 35 centimetres and all but one fish measuring longer than 55 centimetres; only one fish longer than 70 centimetres may now be retained per year. The goal of both measures is to allow Lake Winnipeg's walleye to reach maturity and spawn. As of press time, the public had until April 10 to comment.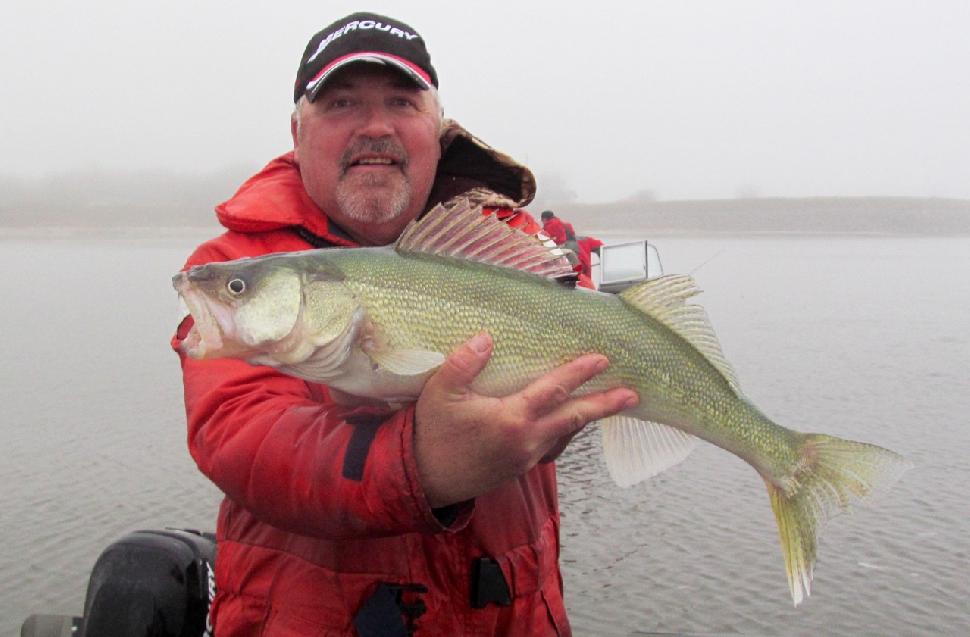 "We're extremely pleased that the province is stepping forward and taking some pretty significant steps," says Brian Kotak, the MWF's executive director. "We're hoping that through the quota buy-back program, it will reduce the commercial harvest sufficiently to bring it back down to a more sustainable level."
Learn more about the MWF's programs and positions at www.mwf.mb.ca.