ANGLER AWARDS
New Saskatchewan program awards anglers for releasing big fish
The Saskatchewan Wildlife Federation has created a new way for anglers in Saskatchewan to commemorate the trophy fish they catch and release. Slated to launch during the provincial Free Fishing Weekend in early July, the Saskatchewan Master Angler program will award certificates and pins to anglers who register their qualifying fish.
While the province already has a fish registry program, it's open to fish of any size, whether they're kept or released, says the SWF's director of fisheries, James Villeneuve. The new Master Angler program will be for catch-and-release anglers only, he says, and the fish will have to meet certain size requirements.
Twenty-one species of fish will be eligible for the program, and there will be four levels of achievement. For their first qualifying fish, anglers get a certificate and a bronze pin. After they catch five different qualifying species, they get a certificate and a silver pin. For 15 species, they get a gold pin, followed by a platinum pin for catching and releasing all 21 species.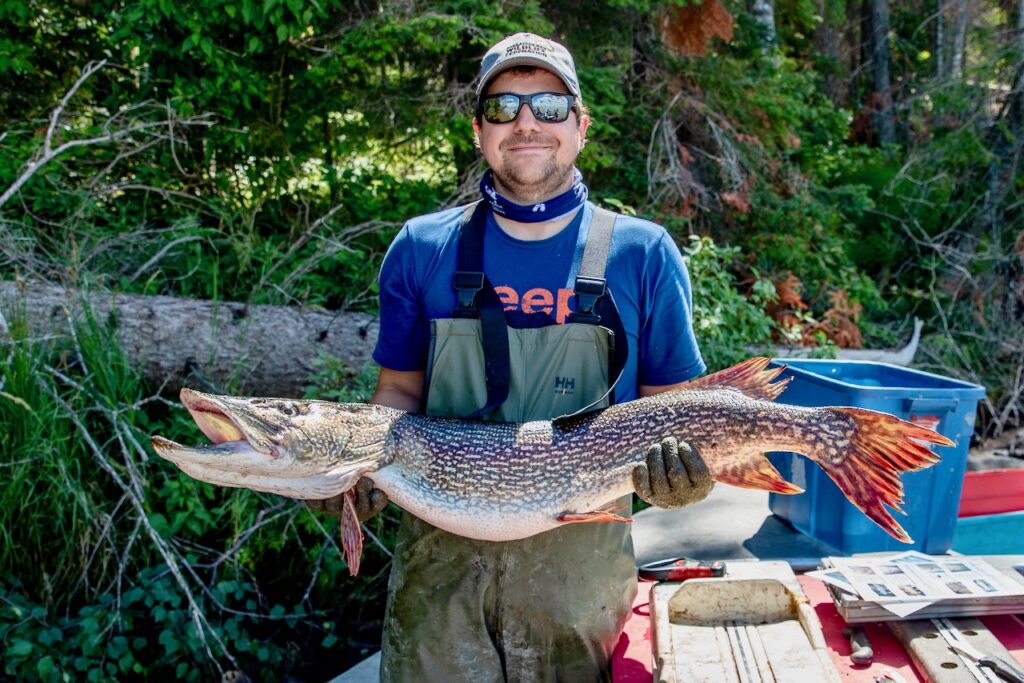 All fish must be caught in accordance with local rules and regulations, and they must be handled and released properly. The catch also has to be photographed, correctly measured and verified by a witness.
As part of the program launch, the SWF is debuting the Saskatchewan Master Angler app that anglers can use to register their catches directly from the water. Available for iOS and Android devices, the app will include several practical features, Villeneuve says, including a mapping function showing where the various fish species can be caught throughout the province.
The app will also include Saskatchewan's fishing regulations, a fish-identification feature, and a leader board showing the top fish caught in the province to date. Finally, anglers will also be able to report invasive species and tagged fish via the app. Those who don't use smartphones will be able to submit entries to the Master Angler program through the SWF's website instead.
Learn more about the SWF's programs and positions at www.swf.sk.ca.