Outdoor Canada's 2014 Christmas Gift Guide
Shades, shelters, soles and more—these new gear goodies are sure to please any outdoor enthusiast
Dorado
This summer, several of OC's editors fished all over Canada wearing polarized shades from Fisherman Eyewear, and we've been pleasantly surprised at how good they are, especially considering the crazy-low price of $25. New for 2014, the Dorado features classic styling, rubberized temples and nose pads, and 100 per cent UV A and B ray protective, polarized lenses, and comes in a variety of frame and lens colours.
More Info: Fisherman Eyewear
Fishpond Sushi Roll

Big streamers catch big fish, but oversize pike, bass and saltwater flies are also hard to store. Fishpond's innovative Sushi Roll ($30) reinvents the fly box as a nylon-backed foam mat. It lays flat so you can see and select flies, and when rolled, foam spacers prevent flies from being crushed, and let in air so they can dry. It's simple, elegant, brilliant, and a lot easier to use and carry than oversized compartment boxes. Sticky rice not included.
More Info: Fishpond
U-Shot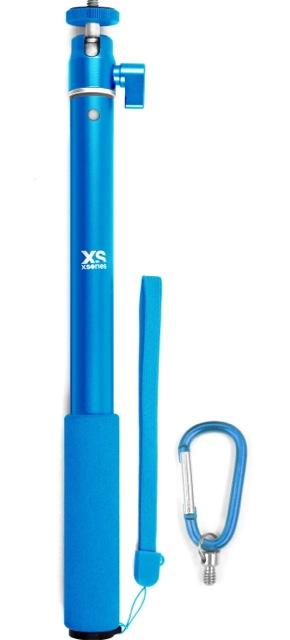 Here's the situation. You're kayak-fishing alone and catch your personal best fish. You don't want to keep it and, without a photo, no one will ever believe you. There's no time or space to set up a complicated timer shot with your camera. What to do? That's where Xsories U-Shot (US$39.99) comes in. It's a portable aluminum photography stick that fits anything from a smart phone to a Go Pro camera. It extends from 11 to 37 inches, enabling you to catch yourself in the middle of the action, and features a thumb screw that adjusts your camera to its desired angle, tilt and position. Get fun, creative shots with your fish or game, so you can prove to others that you're as good as you know you are!
More Info: www.xsories.com
BlackOut 3D Archery Targets

Bow season may only last a few months, but archery practice is a year-round pursuit. These precisely sized and detailed three-dimensional targets ($130 – $220) come in deer, black bear, turkey, wild boar and coyote models, and will withstand thousands of practice shots. Whether tipped with target points or real broadheads, both arrows and crossbow bolts remove easily.
More Info: Bass Pro Shops
SK Path

Created in conjunction with Les Stroud, star of the Survivorman TV show, Camilus Knives' new SK Path fixed-blade saw ($37) has a carbonitride titanium-bonded blade and features a knurled steel pommel and firestarter. It's the ideal tool to have on your belt if you need to cut away a shooting lane when you're up in the stand. The saw comes with a ballistic nylon sheath with integrated belt loop and a lifetime warranty.
More Info: Camillus Knives
Inferno Range Mittens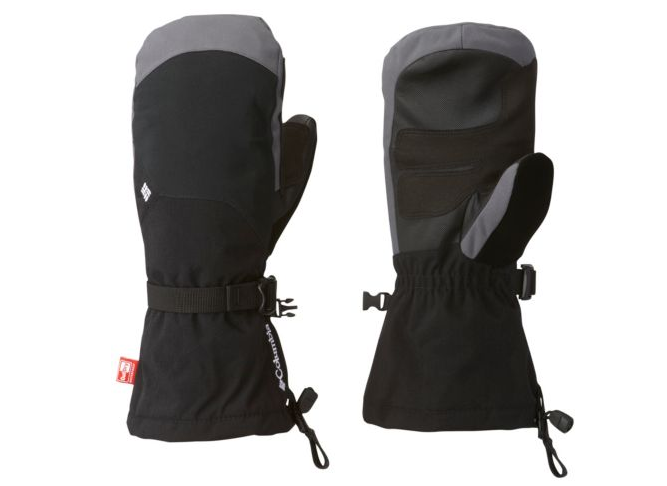 These berber-fleece lined waterproof mittens ($90) will keep your hands dry in the wettest, coldest conditions on the ice or in the field. The mitts feature an OutDry waterproof breathable barrier with a durable synthetic suede overlay, a three-point precurve, removable safety leash, one-hand shock cord hem adjustment and even a nose wipe on the finger.
More Info: Columbia Sportswear
Xtreme Insulated Jacket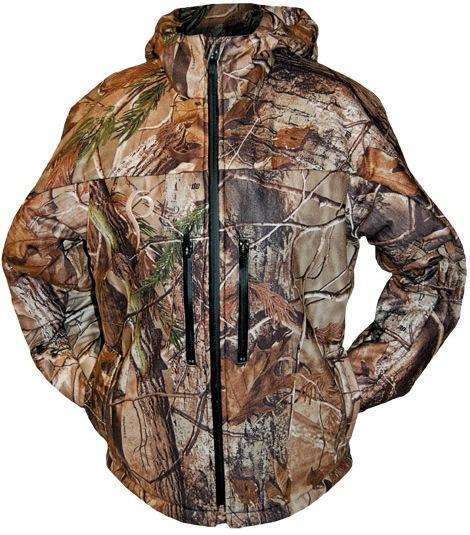 In recent years, Próis has made quite a name by producing high-quality performance hunting gear exclusively for women. Constructed from 100 per cent waterproof, breathable fabric, the Xtreme Insulated Jacket ($279) is warm, soft, silent, and designed to fit the female form. Huntress-friendly features include numerous zip pockets, safety harness access at the back of the neck, and the signature Próis Ducktail, to provide additional warmth and dryness when seated.
More Info: Próis
Asylum Lite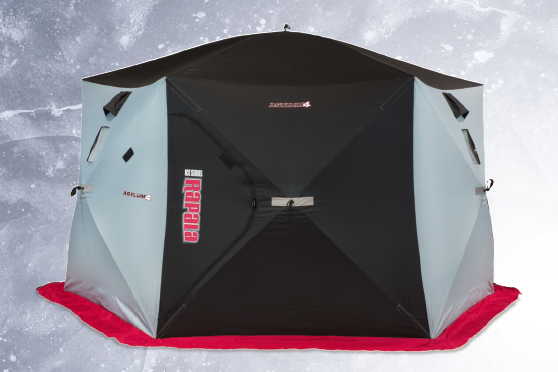 New for the 2015 ice season, Rapala's Asylum Lite is a six-sided, three-person pop-up shelter. Lightweight and durable, it's also stable and rigid, due to its internal hub-style frame. Boasting one-person, 60-second set-up, it has six removable windows, two extra-large doors and a safety ventilation system to prevent moisture and CO2 build-up. Includes six heavy-duty ice spikes, and a carry bag.
More Info: Rapala
ProGear Elite Luggage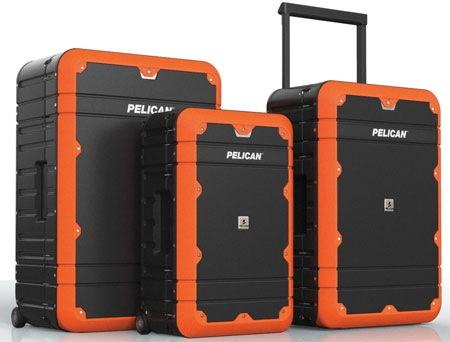 At Outdoor Canada we already use Pelican's practically bomb-proof cases to carry our camera gear on planes and boats, so the company's new line of hard-shell luggage definitely caught our eye. Lightweight, watertight and crush-proof, the line includes three models (ranging from $475 – $645): the 22-inch Carry-On, 27-inch Weekender and 30-inch Vacationer. All have stainless steel hardware, ball bearing wheels and watertight O-ring seals.
More Info: Pelican Products
ProFlex Heated Insoles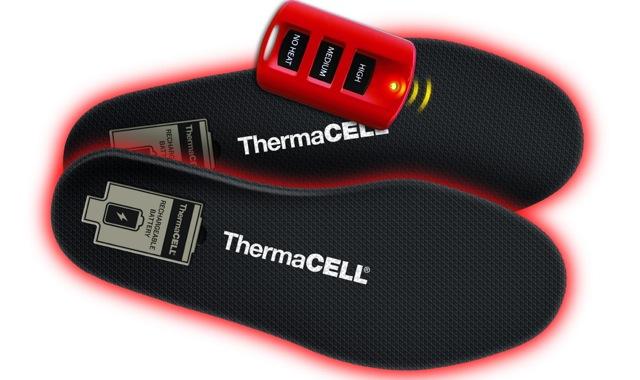 Cold feet can make even the heartiest hardwater angler or late-season hunter want to cut short a good day. Enter ThermaCell's new ProFlex Heated Insoles, designed to keep your toes toasty in any outdoor setting. Like the original Thermacell Heated Insoles, the ProFLEX are wireless, remote-controlled, rechargeable footwarmers that fit in any footwear, from hunting boots to waders. However the new version is more flexible and comfortable, has longer use time, and is rechargeable using either USB or wall charger. And since the battery is removable, you don't have to take the insoles out to recharge them.
More Info www.thermacell.com
Flyfisher's Guide to Mexico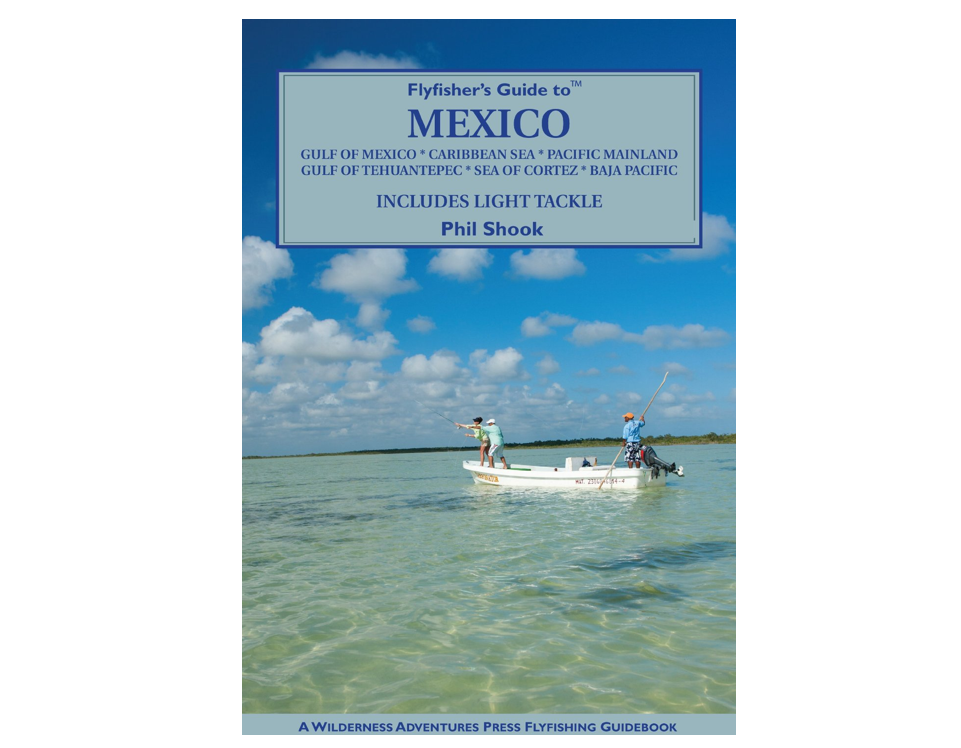 Guidebooks make a great wintertime gift for anglers, because when we can't get on the water, we can dream about and plan for our next trip. Flyfisher's Guide to Mexico ($9 Kindle, $30 paperback) by Texas native and OC friend Phil Shook, details Mexico's vast saltwater angling opportunities for over three-dozen species, including tarpon, bonefish, dorado, roosterfish, barracuda and marlin. Shook writes about both tourist destinations like Cancun, Mazatlan and Acapulco, and lesser known locales such as Campeche, Ascension Bay, Veracruz and more. The 400-page book includes over 30 maps, along with details on lodges, accommodations, air service and recommended tackle.
More Info: Amazon