Guns & ammo
Expert advice, appraisals and the fascinating stories behind your firearms
Investigating a Model 1873 Winchester in .38-40, a Browning 12-gauge, a Remington pump-action .22 and a hundred-year-old Model 1907 Savage pistol
Whether you have a question about antique guns, modern firearms, ammunition or reloading, expert Dave Anderson is here with the answer. Please send your detailed questions and applicable, high-resolution photos to editorial@outdoorcanada.ca.
For recommended auction houses, go to www.outdoorcanada.ca/gunauctions.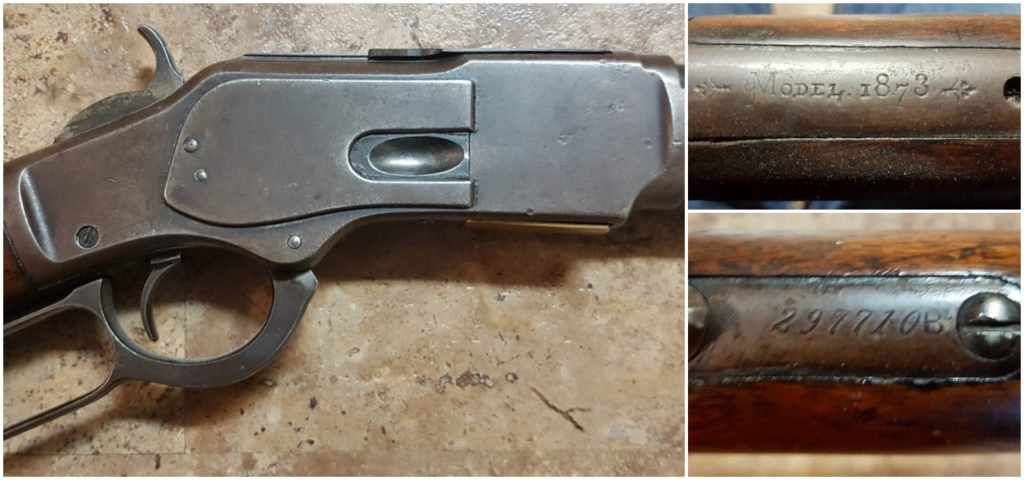 I have a Model 1873 Winchester in .38-40 (above). I was able to find out from the serial number that it was built in 1889. It looks like a carbine, but a guy I talked to at a gun show said a carbine would have a ring, not a cap, on the forestock, unless it was a special order. I would be grateful for any extra information you have.
CLINTON VEZEAU
RICH LAKE, ALBERTA
 You seem to have done some good research already, as my references also date your rifle to 1889. The Model 1873 was made from 1873 right up to 1919, though in later years the production mainly consisted of using up components already on hand. A total of 720,610 were made. Yours is a "Third Model," as its serial number falls between 90000 and the end of production.
The information you received at the gun show is correct—rifles have a forearm cap, while carbines use a barrel band to secure the forearm to the barrel. Carbines also usually have a saddle ring (some collectors prefer the term "sling ring") on the left side of the receiver.
There are several possibilities to explain your model's shorter barrel. The standard rifle barrel length was 24 inches, but Winchester would make rifles with shorter barrels if requested by a distributor or customer. Those models were called "short rifles." In terms of function and utility, there's not a lot of difference between a carbine and a short rifle if both have 20-inch barrels. It is also possible a gunsmith may have shortened your barrel and relocated the front sight. Or, your rifle may have been returned to the factory to have the barrel shortened.
Fortunately, your 1873 falls into the range for which factory records are available. The Cody Firearms Museum can provide a factory letter detailing any information on file, such as the date of manufacture, the original barrel length and whether there were any custom orders or returns to the factory (you can order the letter for US$75 at www.centreofthewest.org). There is considerable collector interest in early Winchester lever actions, so such a letter would add value to your rifle, or at least make it more attractive to buyers. It would also help establish what exactly you have.