HOME GROWN
Once made here, Fierce's entry-level Fury is one accurate rifle
Flying under my radar for the past eight years, premium-grade production rifles were being built right here in Canada—in Quebec, to be exact. While I was aware of Fierce Firearms, I had no idea the company's origins were so tightly tied to this country. Indeed, some 20,000 rifles crossed the border into the U.S. to be sold under the Fierce brand, complete with a 0.5 MOA accuracy guarantee.
Unfortunately, Fierce is parting ways with the Quebec manufacturer, Nutech Canada, and will now be making all of its rifles in the States. From a business perspective, that makes sense, as Fierce is already manufacturing a number of its models in the U.S., and most of its sales are south of the border.
One of the models previously made in Canada was the Fury, first introduced in 2016 as Fierce's new entry-level rifle that. While guaranteeing 0.5 MOA accuracy, this rifle does not come with a certified accuracy target, as is the case with the company's more expensive models; instead, certifying the accuracy is left up to the owner. So, how does Fury stack up? First, let's take a look at what makes this rifle tick.
Starting with the action, it features a 70-degree bolt throw, a one-of-a-kind bolt handle and a three-lug fluted bolt that's machined to lock into the Triad receiver with the tightest tolerances in the industry. This is a controlled-round-feed action that utilizes a Sako-type extractor and a fixed-blade ejector. The action is bedded into the carbon-fibre stock with two action screws passing through aluminum pillars.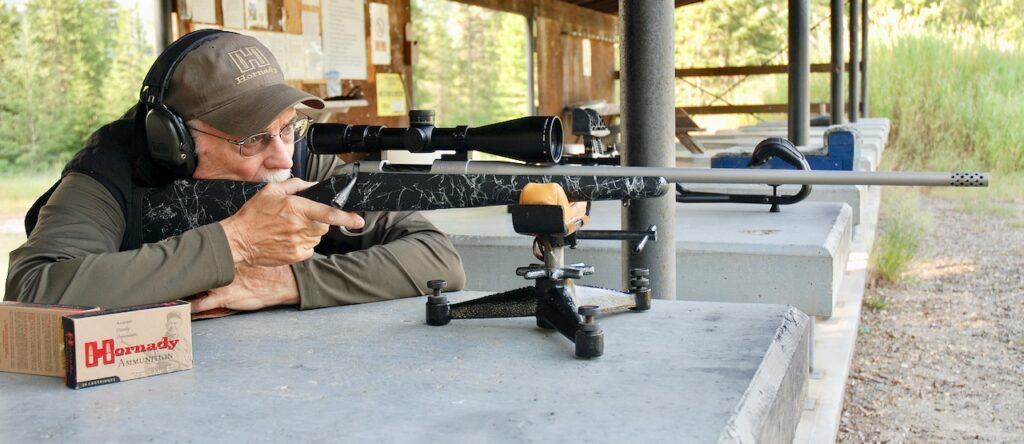 The match-grade stainless-steel barrel is free floated, button-rifled, hand-lapped, cryogenically treated, and threaded for an optional muzzle brake. The receiver, barrel and bottom metal are all Cerakote finished in a standard matte tungsten grey, while the Monte Carlo stock features a Limbsaver recoil pad. My test rifle came in the standard stock colour of black with grey web; other stock patterns and metal finishes are available at an additional cost.
As for the adjustable match-grade trigger, it comes factory set at 2.75 pounds. The rifle also features a two-position safety with a bolt-release button situated just in front of the safety; that way, the bolt can be opened while the safety is engaged. Finally, the flush-mounted detachable metal magazine can hold four standard-type cartridges and three magnum or belted cartridges.
TEST RESULTS
Each of the components on my test Fury fit perfectly, and the overall aesthetic appeal was spot on. The stock felt solid in my hands, and the rifle balanced well. No short cuts were made here.
For mounting the Vortex Razor riflescope on the test model, I must give a nod to Talley Manufacturing for coming through with a set of its integral 30mm Precision Mounts. These lightweight mounts made securing the scope a straightforward and simple process, without adding unwarranted extra weight.
In testing the trigger, I found there was no detectable creep. The four pull weights varied between two pounds 8.6 ounces and two pounds 11.7 ounces, which was a tad lighter than the advertised pull weight of 2.75 pounds.
In establishing the seating depth for all the bullets I intended to use in my handloads, I immediately noted the length of the rifle's throat. In order to achieve my desired optimum accuracy seating depth of 0.015 inches off the lands, I had to seat the bullets out an additional 0.15 inches from the recommended overall cartridge length.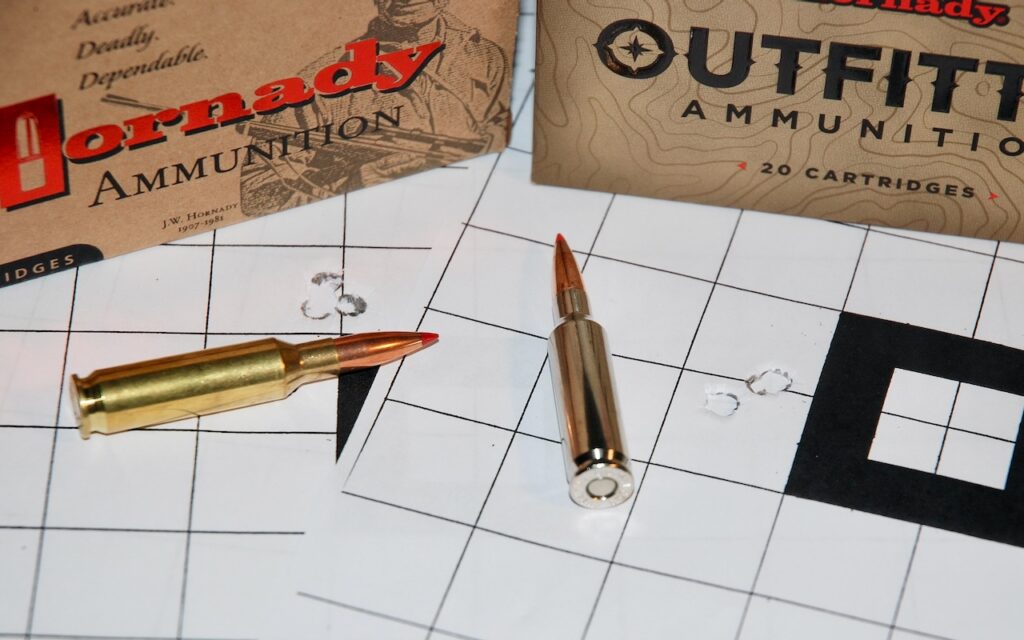 I expected the Fury to shoot well, and I was not disappointed (above). My handloads averaged 0.762 inches, while the factory hunting loads averaged just a tad larger at 0.809 inches. The match factory ammo delivered as expected, surpassing the lot with an average of 0.542 inches.
For hunting lighter game such as deer, sheep and antelope, I would suggest either Hornady's 120-grain GMX Outfitter or 129-grain Interlock American Whitetail. For a bit larger game such as caribou or cow elk, I would certainly include Winchester's 142-grain AccuBond Expedition and Hornady's 143-grain ELD-X Precision Hunter. All of those rounds provided excellent accuracy, and they would certainly offer plenty of knock-down punch for light- to medium-sized game.
THE SPECS
Calibre: 6.5 Creedmoor
Total length: 43.5"
Barrel length: 24"
Weight: 6.9 lb
Rate of twist: 1/8
Magazine capacity: 4
Length of pull: 13 5/8"
Drop at comb: 5/8"
Drop of heel: 1"
Drop top of Monte Carlo: 0.25"