Group effort
Celebrating 90 years of promoting the outdoors
When the founders of the St. Catharines Game and Fish Association held their first meeting on March 8, 1930, they surely couldn't have imagined just how much the world of fishing and hunting would change. Consider the near endless list of technological advances since then, for example, from side-imaging fishfinders and graphite rods to trail cams and laser rangefinders. Then there's everything from the impacts of global warming to the arrival of invasive species to the rise of the antis.
One thing that hasn't changed since the association's inception, however, is its commitment to the fundamental principles of conservation and outdoor education. Over its 90-year history, for example, the southern Ontario club has offered training in gun safety, skeet shooting, competitive casting and more, while participating in programs to build nesting boxes, raise pheasants for release, reintroduce wild turkeys and stock Lake Ontario with trout and salmon.
"That barely scratches the surface of the numerous years of our activities," says the association's vice-president, Mark Penner. "We continue to set goals founded on the same ideals to introduce younger generations to the outdoors, provide nature with a helping hand and enjoy the fruit of our efforts in a respectful manner." The club now has approximately 150 members, of which 60 to 70 are what Penner calls "core participants."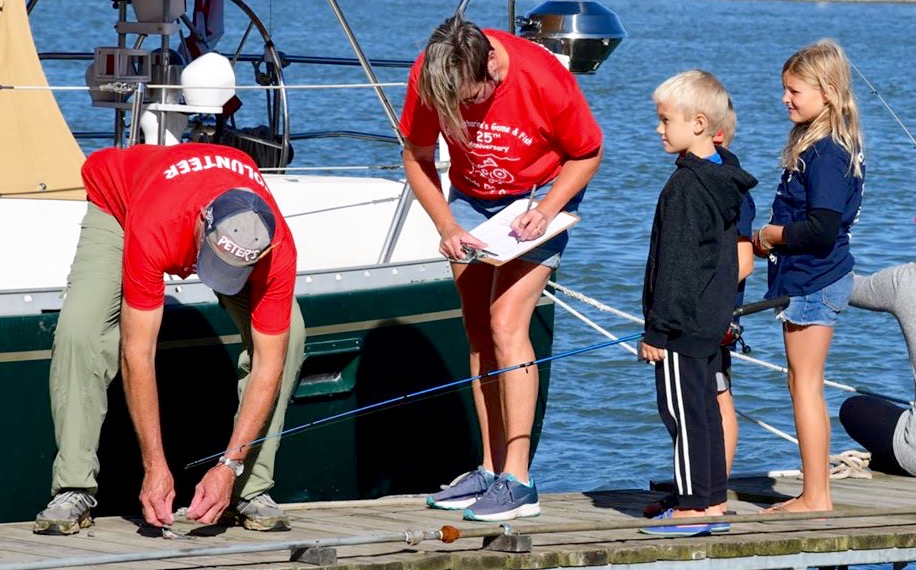 Currently, one of the association's biggest initiatives is the annual Kids' Fishing Day, when it invites 300 to 500 local youths to its headquarters in Port Dalhousie to fish, compete for prizes, enjoy a barbecue and take home loot bags. The club also operates a boat launch in Port Dalhousie, hosts several fishing derbies throughout the year and participates in tackle sharing programs, among other initiatives. Here's to the next 90 years!
Visit www.scgfa.ca to learn more about the association and its programs.