Illicit catches
MWF, Walleye Anglers Association, outfitters and tourism officials form working group
For the first time in Manitoba's history, anglers and other stakeholders have officially come together to fight the troubles plaguing Lake Winnipeg's walleye fishery. Representatives from the Manitoba Wildlife Federation, the Walleye Anglers Association of Manitoba, the Manitoba Lodges and Outfitters Association and Manitoba Tourism got together in early May to form the Lake Winnipeg Walleye Anglers Working Group.
"The mission of the group is to work towards the sustainability of the lake for all users," says Rob Olson, managing director of the MWF.
With Lake Winnipeg's walleye fishery in drastic decline, there's been a lot of friction between recreational anglers and commercial fishermen, and that's something the new working group wants to change, Olson says. "Our meeting was about moving away from this war with commercial fishers to joining forces with them to get what we need to manage the lake."
Having now met with both the working group and commercial fishing representatives, Olson says the two factions at least agree on a common enemy—the black market trade in walleye. And both groups believe the problem is a lot bigger than most Manitobans think, he says.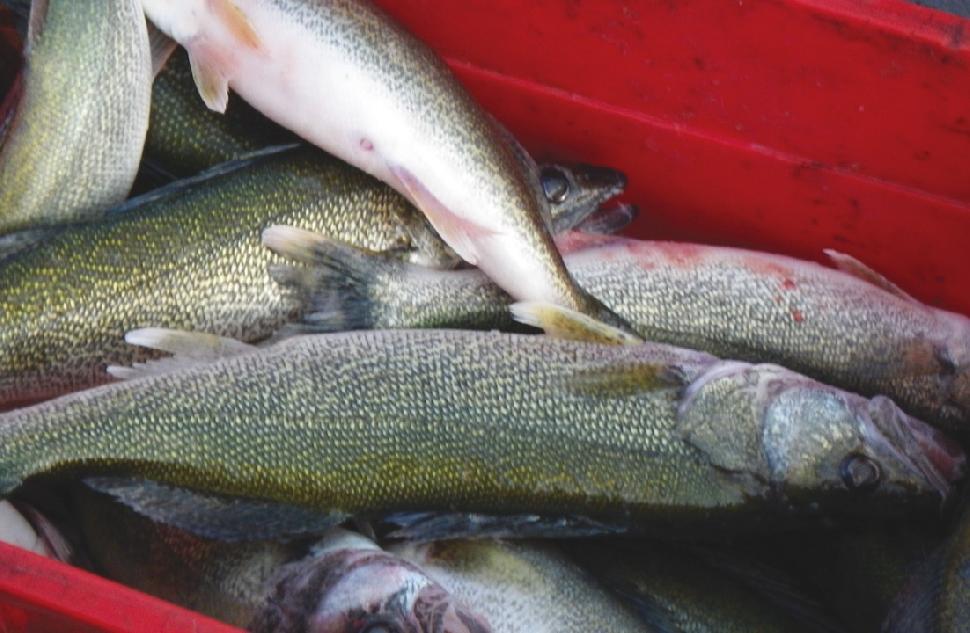 "Some of the commercial fishers I've talked to have said that it could be as much as 50 per cent of the actual, managed, quota-based commercial fishery," Olson says, stressing that recreational anglers don't want conflict with the commercial fishing industry. "The working group is 100 per cent in support of commercial fishing's heritage, legacy and connection to that lake. The black market trade in walleye is what we should all be focused on, not attacking legitimate users."
The call for cooperation follows the announced closure in a year's time of the Freshwater Fish Marketing Corporation, which buys, processes and sets the price on commercially caught walleye. Without that oversight, Olson says, the province will be even more poorly positioned to understand and control the black market trade.
The solution now, he says, is more enforcement, which admittedly will be difficult to obtain. Says Olson: "Trying to get funding for conservation officers from a government that's trying to cut costs is going to take everybody calling for it."
Learn more about the MWF's programs and positions at www.mwf.mb.ca.