Fish TV
HOSTS LEO STAKOS, JEFF CHISHOLM & RON JAMES
Leo Stakos, Ron James and Jeff Chisholm chase walleye, bass and pike in these Ontario and Saskatchewan lakes
To compile Outdoor Canada's 2020 fishing hot spots feature story, we turned to our friends at Sportsman Channel Canada. The hosts of 19 Canadian fishing shows agreed to reveal their top choices, along with tips on when to go and how best to tackle the fish. For all the hot spots, see our 2020 Fishing Special issue, or check out the growing list at www.outdoorcanada.ca/2020HotSpots.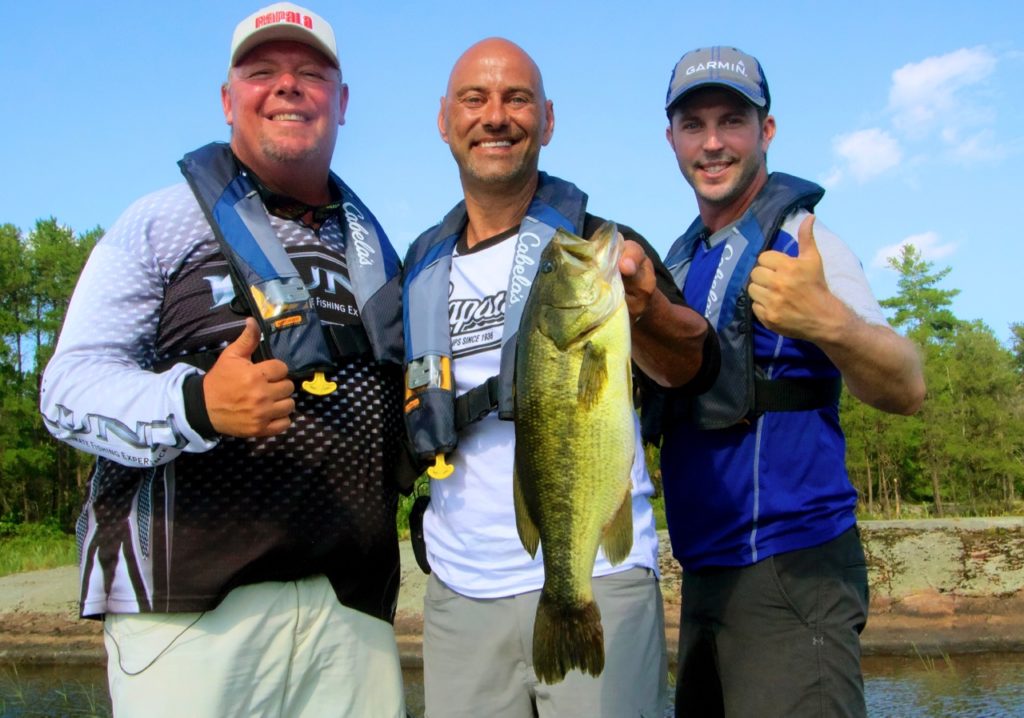 ABOUT THE SHOW
The hosts of Fish TV visit fishing hot spots across North America, providing viewers with tips and ideas for their next big angling adventure—whether they're hard-core anglers with a passion for the outdoors, or simply looking for a great fishing getaway with the family. Learn more: www.fishtv.com
FRENCH RIVER, ONTARIO: Walleye
THE ATTRACTION: If you want to have fun catching numbers of walleye weighing up to 10 pounds, this is the place, complete with bonus bass and trophy muskies
BEST TIME: July
TOP TACTIC: Nothing beats a plain jig tipped with a minnow or leech.
LAC SEUL, ONTARIO: Smallmouth bass & walleye
THE ATTRACTION: This is big, northern body of water offers 50- to 100-fish days; there are also monster muskies to be had
BEST TIME: Late June into early July
TOP TACTICS: For walleye, fish a jig tipped with a grub or minnow; for smallies, drop-shot a three-inch Vertigo Minnow from 13 Fishing.
OTTER LAKE, ONTARIO: Northern pike & smallmouth bass
THE ATTRACTION: This Parry Sound-area lake produces pike in the 20- to 25-pound class, along with a ton of smallies in the five-pound range
BEST TIME: Early to mid-July
TOP TACTICS: For both pike and bass, fish Rapala Husky Jerks, Terminator spinnerbaits and tube jigs.
WOLLASTON LAKE, SASKATCHEWAN: Northern pike
THE ATTRACTION: An unbelievable fishery for giant northerns measuring up to 50-plus inches
BEST TIME: Right after ice-out (late June/early July)
TOP TACTIC: Cast a topwater Rapala X-Walk, Storm 360 GT Swimbait or big spinnerbait.
ALSO PICKED: Lake Simcoe, Ontario, for perch
*This hot spot was picked by other anglers in our survey. Find the complete list at www.outdoorcanada.ca/2020hotspots.