A craving for Crowsnest Country
The allure of southwestern Alberta's fabled trout streams keeps this angler coming back, year after year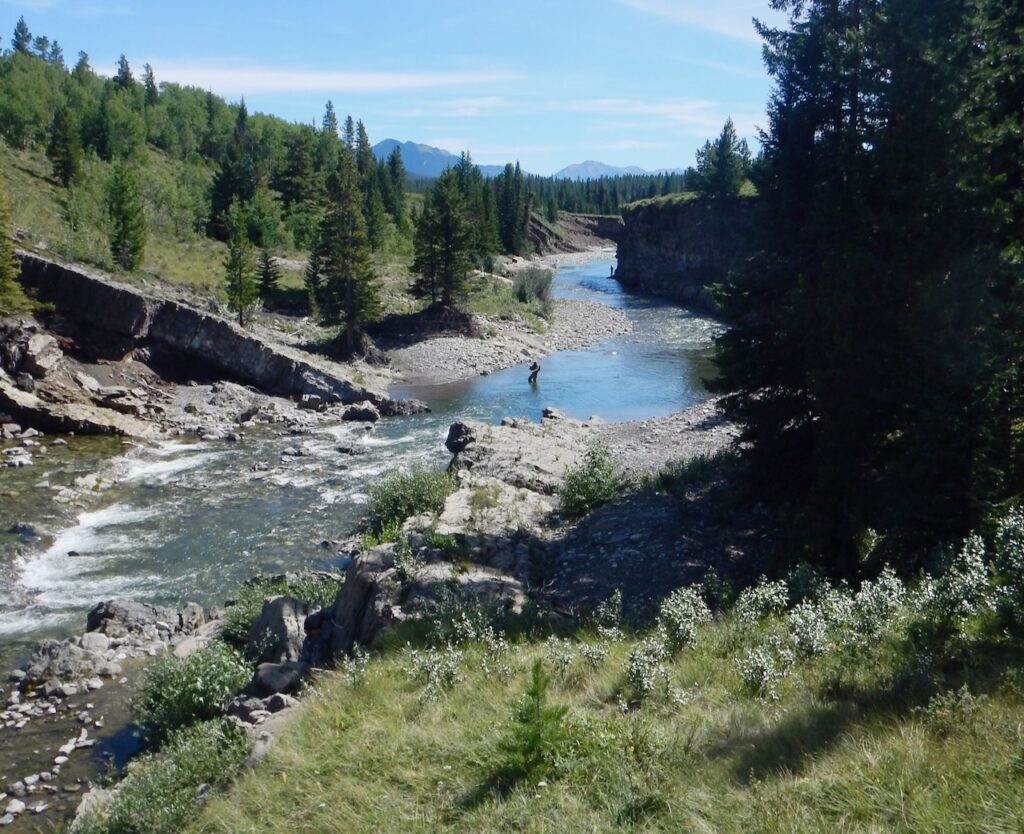 It's hard to stand midstream in the Livingstone River and not be reminded of all that's wonderful about southwestern Alberta's trout streams. The gin-clear waters tumble lazily over rock ledges and carom off ramrod-straight cliffs, creating a near endless series of pools and runs. And while this tributary of the Oldman River generally rumbles along with a cadence all its own, as do all self-respecting mountain streams, every now and then it slows down. And each time it does, and at every plunge or corner pool, you'll find a spot that looks absolutely fishy. As often as not, it will give up a trout or two to those exhibiting even a modicum of fly-fishing skill. On those few occasions when you don't catch a trout, however, there's little reason for concern—there'll be another spot just like it around the next bend.
I've fished the Livingstone pretty much every year for the last 25 or so. It's an easy river to fall in love with, and I'd surely miss it if I skipped even a single season. But the Livingstone is much more than an annual fishing destination for me—it was my jumping-off point to discovering the vast fishing wonderland that is Crowsnest Country, arguably the finest trout-fishing region in Alberta.
From a fisherman's perspective, the area can be broadly defined as the Oldman River drainage upstream of Fort McLeod, a prairie town of roughly 3,000 people that evolved around the North-West Mounted Police barracks established there in 1874. The three primary river systems here are the Crowsnest, Castle and Oldman, all offering wonderful trout fishing in a glorious setting.
There are many closer trout streams I could fish—Crowsnest Country is about a six-hour drive from my Edmonton home—yet I'm still drawn to these cool, clear rivers of the foothills two or three times a year. Seldom do I fish the same water twice over the course of the four or five days I usually stay, and that's one of the endearing attractions of the region.
Sadly, plans for new coal mines threaten some of these waters. How destructive the impacts will be, and when we can expect to see them, remain unclear, but any degradation of these pristine and productive trout waters would be shameful. This is a fly-fishing paradise, after all, and whether you're interested in chasing enthusiastic cutthroats, acrobatic rainbows, discriminating browns or thuggish bull trout, Crowsnest Country offers a wealth of opportunity.