Tree meat
Canuck cooks take on the world squirrel-cooking championship
As the only Canadians competing in the sixth annual World Championship Squirrel Cook Off deep in the southern U.S., Sean Kelly and Mark Chandler may have felt a little out of place. But that didn't stop them from taking their best shot. Armed with just a recipe and a knife, the wild-game experts from Ontario's Black Angus Fine Meats and Game arrived in Bentonville, Arkansas, a day before the contest last September to plan their strategy.
As they weren't able to travel with all their usual cooking gear, they borrowed some kitchenware from a local culinary school and relied on the event organizers to provide the core ingredient—squirrels. While neither Kelly nor Chandler had cooked squirrel before, they did have years of experience working with wild game in their corner. Their dish of choice? Deep-fried buttermilk-battered squirrel.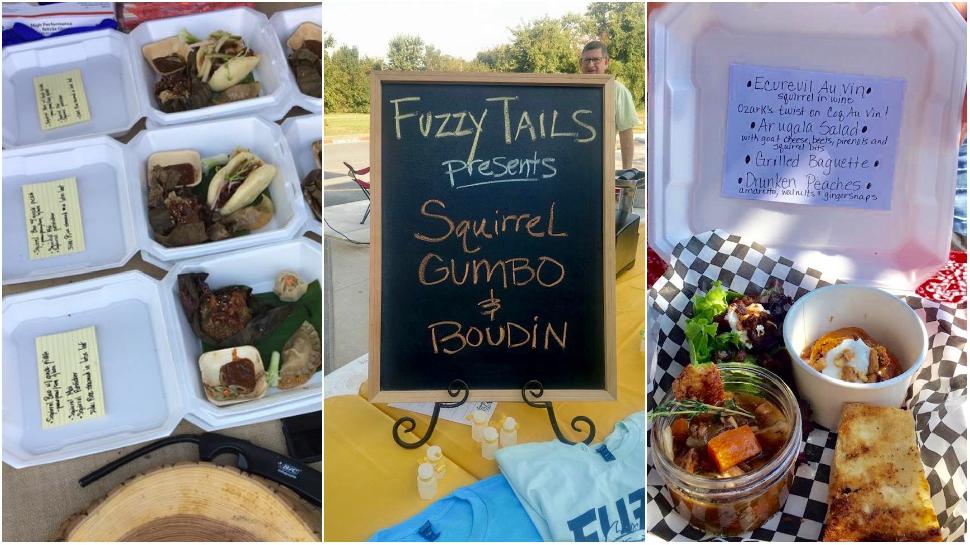 The key to cooking squirrel, Kelly says, is to try not to make it taste like something else. "Don't take away from the squirrel. It mimics rabbit, which is close to chicken, but a bit leaner." Known as limb chicken or organic tree meat in Arkansas, the squirrels were of unbelievable quality, Kelly adds. "They're as free range and clean as you can get. It's not like they're in downtown Toronto and might be chewing on French fries. They were good eating."
So how did the pair fare? The judges base their decisions on the dish's presentation, texture and taste, and on that score, Kelly and Chandler did well. However, they didn't realize they also had to include squirrel in the required appetizer—they made warm potato salad—and lost 25 per cent of their score as a result. In the end, they placed 27 out of 35. Undeterred, Kelly says he'll be back to compete in the next event, with plans to put a Canadian twist on his dish. Squirrel poutine, anyone?
To learn more about the competition, go to www.squirrelcookoff.com.