Pack mentality
Now any angler can benefit from what fly fishermen have long known: sometimes it just makes sense to wear your tackle. Unlike multi-pocketed vests and chestpacks, however, today's fishing backpacks—from sleek daypacks to hefty duffels—are designed for all manner of angling excursion.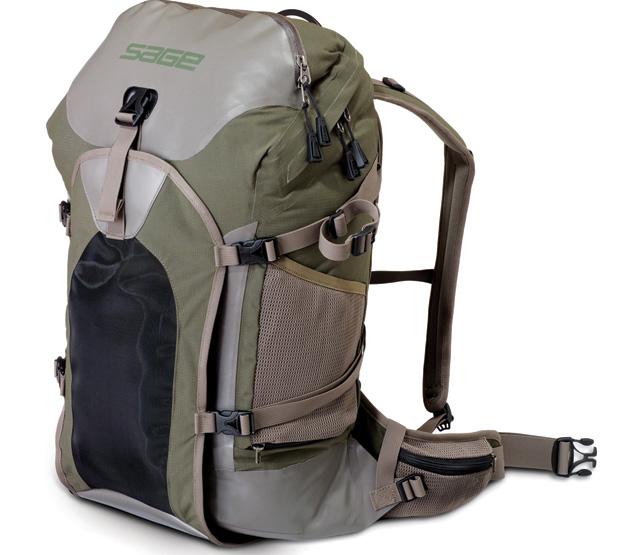 DXL Typhoon Backpack ($220) Sage
Key features: Exterior wader and boot storage, padded straps, detachable hip belt, interior organizer panel and padded sleeve for electronics or hydration bladder.
The promise: "The best pack money can buy."
Waterproof Backpack (U.S.$74.99)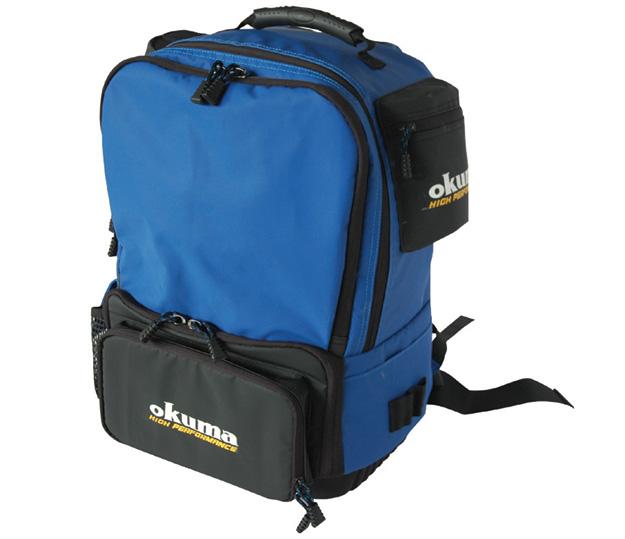 Key features: Soft-sided, medium-sized bag with waterproof outer shell, zippered pockets and storage areas for gear and lunch; includes four Okuma tackle trays.
The promise: "Unlock endless angling experiences."
Remote Waters Fishpack (U.S.$89)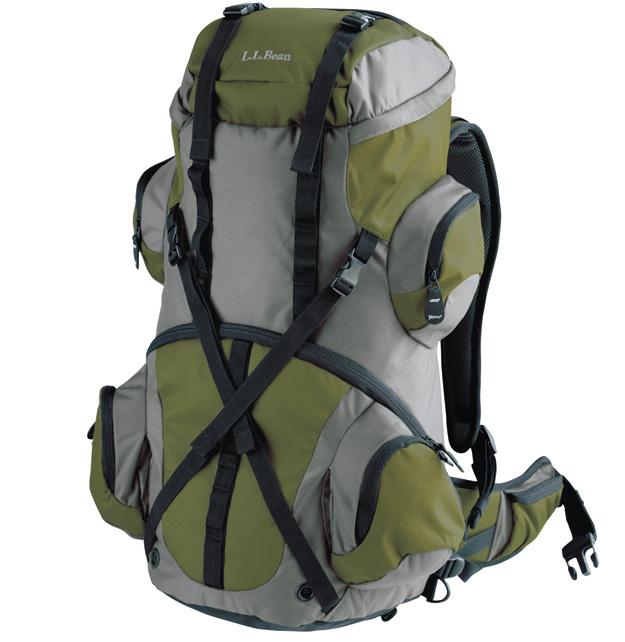 Key features: Padded straps and lumbar belt, rod holder and 10 big pockets for waders, boots, tackle, reels and small tools; the rain fly doubles as a tarp for changing boots.
The promise: "A technical backpack just for anglers."
Extreme Qualifier 360 Backpack ($29.99)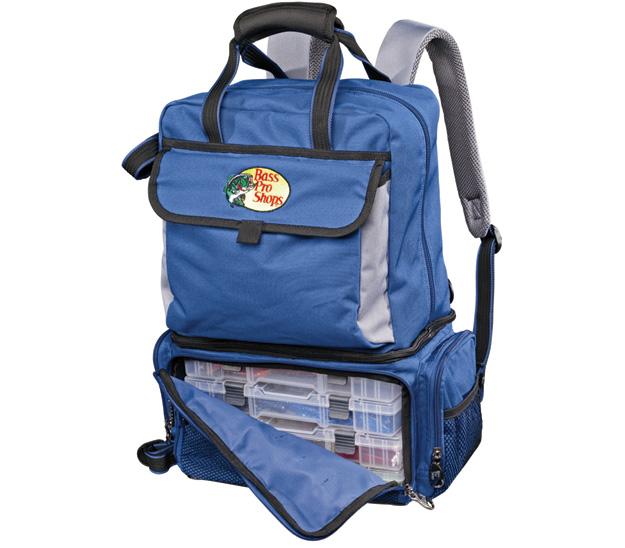 Key features: Padded back and straps, four pockets, rod tube loops and a zip-off bottom section with shoulder strap; holds 10 Plano utility boxes.
The promise: "An easier way to transport and organize your tackle."
Blackmoon Compact Fishing Backpack ($101.99)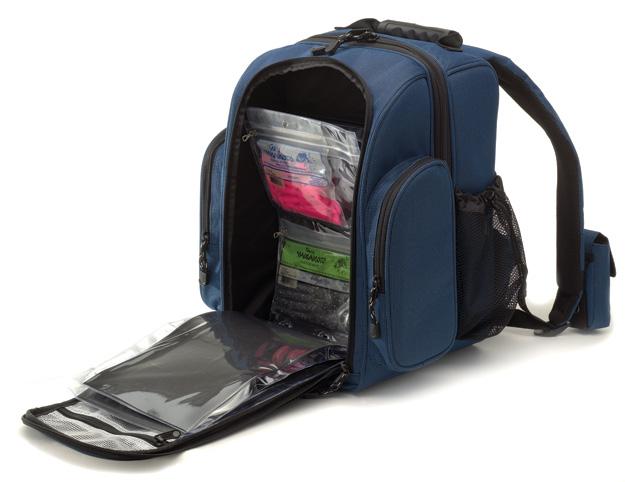 Key features: Easy-access drop-down opening, mesh rod holders, multiple pockets, detachable cellphone pouch; includes soft-plastics binder and two Plano boxes.
The promise: "Simple and light for anglers who walk."
Safe Passage Angler's Day Pack (U.S.$149)
Key features:Streamlined design to avoid fly-line snags, curved back panel for comfort, large main compartment and insulated cooler; attaches to Orvis chestpacks.
The promise: "Perfect for the backcountry angler."
Stream-Tek Tak-Pak ($119.99)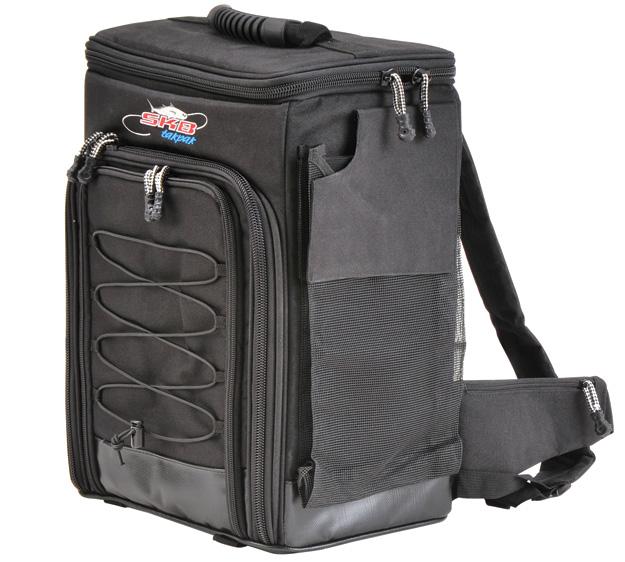 Key features: Four adjustable shelves with divided drawers, five exterior pockets, rod holder, waterproof base and insulated, removable cooler for lunch or fillets.
The promise: "All the features fishermen look for."
Piney Creek Tech Pack ($180.95)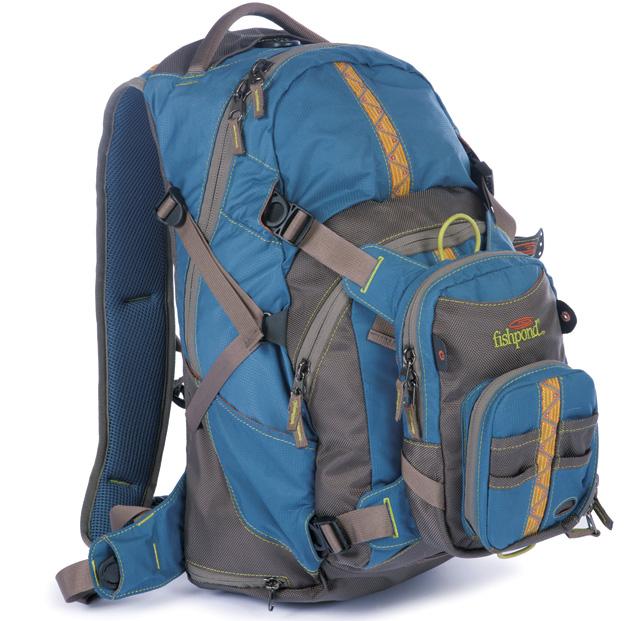 Key features: Contoured shoulder straps, two large compartments, accessories pocket and dual zip-out rod tube holders; includes chestpack that attaches to front or back.
The promise:"Keeps you on the water all day."
XPG Pro Series Angler Pack (U.S.$69.99)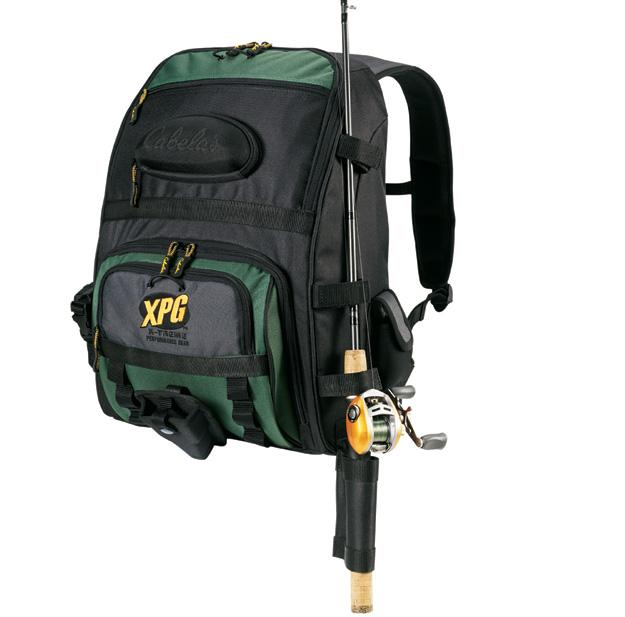 Key features: Roomy top and bottom compartments, detachable rod holder and tool holster, and stormproof electronics pocket; comes with four utility boxes.
The promise: "A comfortable fit that you'll appreciate."
Tips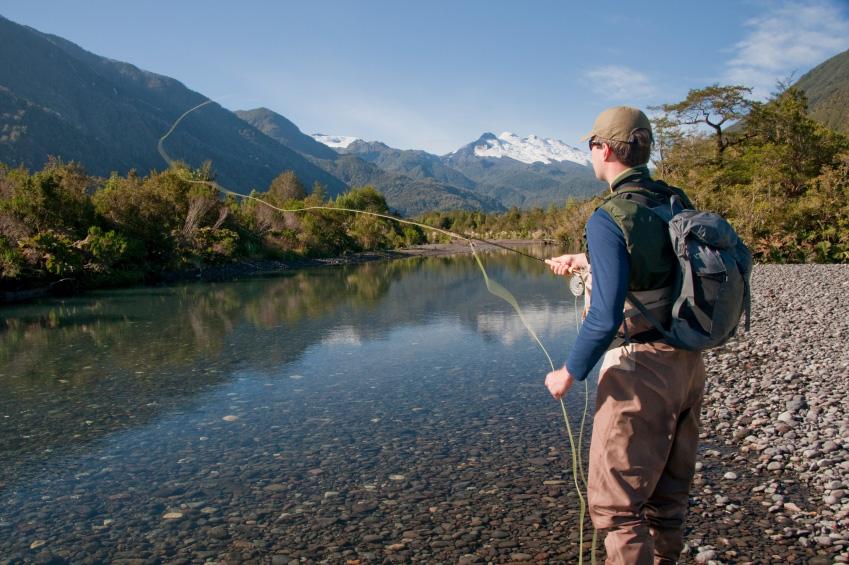 Not only should a fishing backpack fit you properly, it must also match your angling needs. Otherwise, it can be a major pain in the neck—both literally and figuratively. Here's what to look for.
Fit
Shoulder straps shouldn't pinch, chafe under the arms or restrict movement; a sternum strap will help position them correctly. On large bags, the belt should take most of the load, seating the pack firmly on your hips; the pack shouldn't extend below your waist or above the base of your neck.
Form
Look past the flashy trimmings and instead examine how the pack's basic structure and function suit your needs. If you mostly want storage, for example, go for volume. Packs for long hikes need space for food and clothing; they also require a good suspension system.