Fly tying videos
Learn from the best with these online videos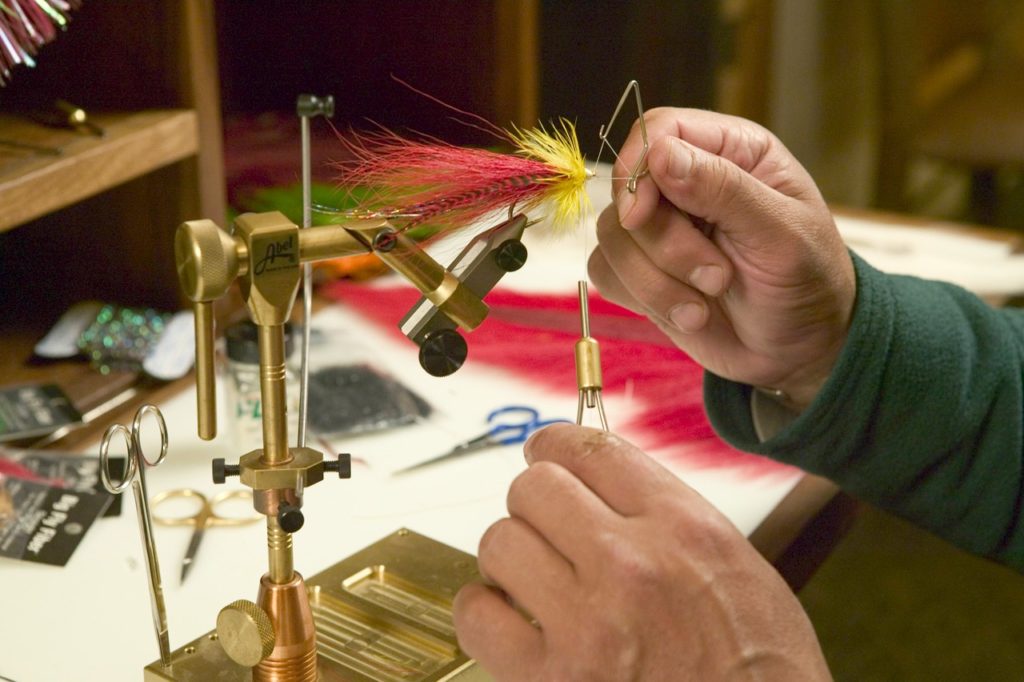 In the past—the recent past, as a matter of fact—the only way to get a close-up view of a talented fly tier working at the vise was spending face-time with a talented fly tier. But thanks to many generous fly anglers posting videos on the internet, there has never been more or better fly tying information available. That said, the videos vary wildly in quality, with some being decidedly more watchable than others. Here are two of my go-to sites.
Tightline Productions
Some of the best fly-tying videos you'll ever see are by Tim Flagler of Tightline Productions. Tightline's hundreds of  videos are professionally shot, lit, edited and narrated, and the ties are straightforward, with more than 70 nymph, streamer and dry-fly patterns, including both classics and innovative modern flies. By the way, I discovered the site one night in June 2010, when, at 11 P.M. the night before a fly-fishing trip for pike, I was tying to figure out how to properly tie a Lefty's Deceiver.
Flagler also has also come up with some slightly unconventional, but very effective ways to tie standard flies. One of the best examples is his video for the simple Wooly Bugger, which does things a bit differently, resulting in the toughest and best-looking Buggers I've ever tied…
In The Riffle
An excellent resource with dozens of videos for fresh and saltwater patterns (plus gear reviews and fishing how-tos) is In The Riffle's website and YouTube page. The fly-tying is recorded live, giving it a looser vibe, and the presenter even makes the odd mistake, and then has to fix it, which is not only true to the way fly-tying works in real life, but also shows an admirable lake of ego.
The example below is a really useful, up-close view showing how to use EP Fibers (a synthetic material used in lethal big-fish streamers), to make a basic baitfish imitation. In fact, it's the resource I used when learning to work with the EP Fibers. Like of In The Riffle's vids, it's detailed and easy to follow…