DAVE MERCER'S FACTS OF FISHING
HOST DAVE MERCER
Huge pike, smallmouth and Arctic char top Dave Mercer's list of fishing adventures at these amazing Canadian destinations
To compile Outdoor Canada's 2020 fishing hot spots feature story, we turned to our friends at Sportsman Channel Canada. The hosts of 19 Canadian fishing shows agreed to reveal their top choices, along with tips on when to go and how best to tackle the fish. For all the hot spots, see our 2020 Fishing Special issue, or check out the growing list at www.outdoorcanada.ca/2020HotSpots.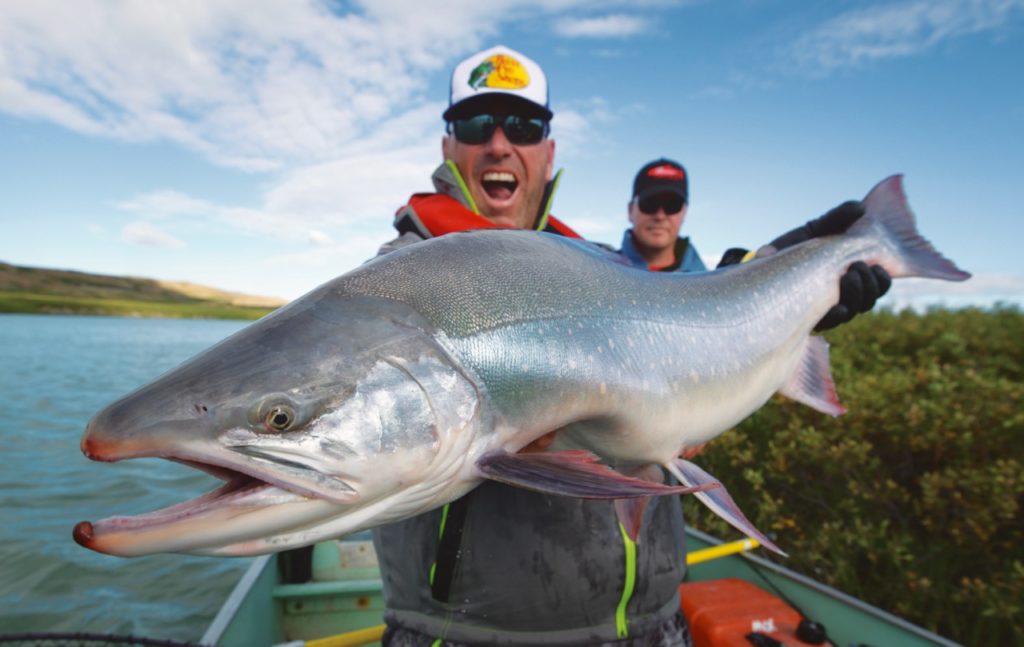 ABOUT THE SHOW
Each episode of Facts of Fishing features a day on the water in various locations across Canada with fishing funnyman and host Dave Mercer. The promise? "From big fish, backlashes, broken rods or Dave getting hooked in a part of his body that rhymes with bass, you'll see it!" Learn more: www.factsoffishing.com
CREE LAKE, SASKATCHEWAN: Northern pike
THE ATTRACTION: Fishing out of Cree Lake Lodge, you have the run of one of the greatest giant pike lakes in the entire world.
BEST TIME: Early June
TOP TACTIC: Target weed edges and drop-offs at the mouths of spawning bays, fan-casting six- to eight-inch Livetarget swimbaits.
LAC BEAUCHÊNE, QUEBEC: Smallmouth bass
THE ATTRACTION: Home to Beauchêne Wilderness Lodge, Lac Beauchêne is just four hours by road from Toronto, but with the feel of a fly-in
BEST TIME: June
TOP TACTICS: Work Livetarget's HFC Craw crankbaits along drop-offs in the four- to eight-foot range, or drop-shot PowerBait MaxScent Flat Worms.
TREE RIVER, NUNAVUT: Arctic char
THE ATTRACTION: This is the holy land of Arctic char fishing, with just 150 anglers visiting Plummer's Tree River Lodge each summer
BEST TIME: July and August
TOP TACTICS: Fish Livetarget's 4½-inch Rainbow Smelt Jerkbait Deep Dive in the lower section, and cast spoons in the upper stretch.