Mighty moose
Worth a visit on your next outdoor adventure
Saskatchewan is well known for big moose, but none loom larger than the giant roadside attraction welcoming visitors to the small prairie city of Moose Jaw. Created in 1984 by Saskatoon artist Don Foulds, Mac the Moose stands 10 metres tall and weighs 9,000 kilograms thanks to his steel frame covered with metal mesh and four coats of cement.
Named after late city alderman Les MacKenzie, Mac was actually the largest moose monument in the world until 2014, when it lost the title to Norway's stainless steel Storelgen ("the Big Elk"), which stands 30 centimetres taller (moose are called elk in many parts of Europe).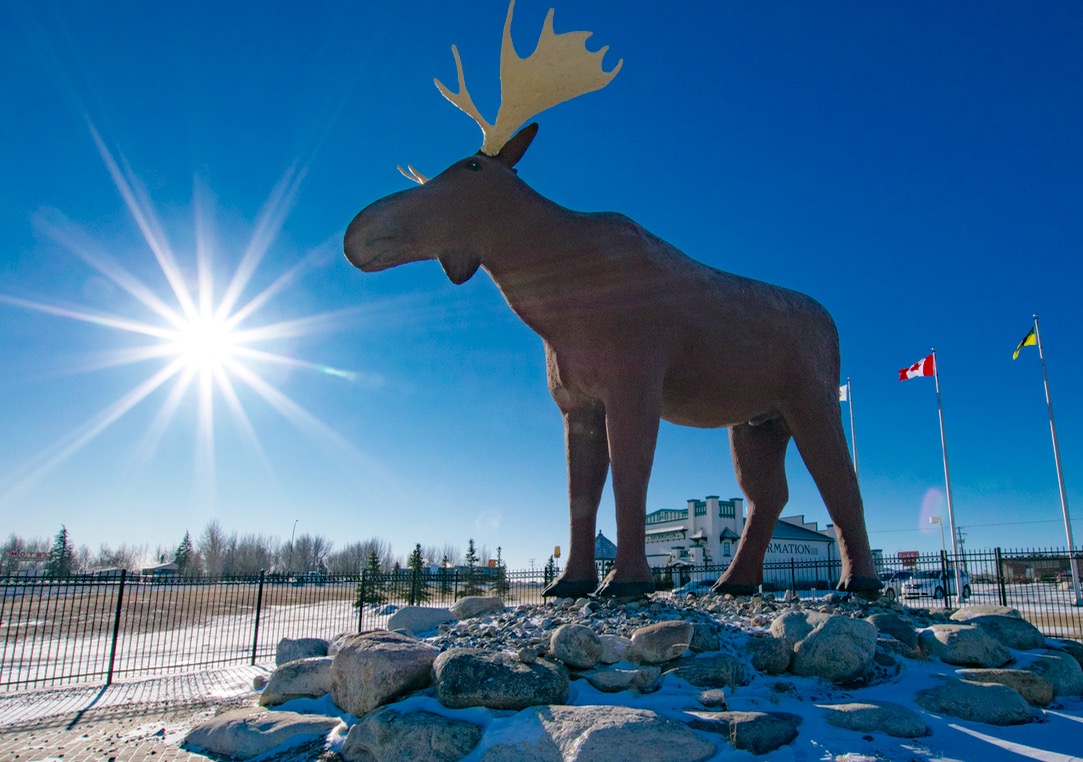 "I guess it just goes to show that Mac the Moose is well known far and wide," then mayor Deb Higgins told CBC News when she learned of the taller statue. "Even though Norway may claim a little bit taller of a moose, Mac the Moose is still the biggest moose in North America."
Mac attracted national attention in 2004 when part of his jaw fell off and the city launched a fundraising campaign to repair the ailing statue. That same year, the humongous moose was moved two kilometres on a flatbed truck to its current location at the Tourism Moose Jaw building at Thatcher Drive East and the Trans-Canada. So, if you're looking for a little divine help on your next moose hunt, you might want to stop by to leave Mac an offering of some fresh browse. Or, better yet, leave the whole tree.
Learn more about Mac and Moose Jaw at www.tourismmoosejaw.com.
UPDATE: In mid January, two Moose Jaw residents challenged the town's mayor to come up with a way to reclaim Mac's title, and started a GoFundMe campaign to raise money for whatever alterations the statue would need to add more height. Find out more about the campaign here.