Pit stop: The Forks
Worth a visit on your next outdoor adventure
If you're ever passing through Winnipeg on a fishing or hunting trip, do yourself a favour and check out one of the city's biggest tourist attractions. Located at the confluence of the Red and Assiniboine Rivers, the Forks in downtown Winnipeg has been a meeting place—and fishing and hunting destination—for millennia.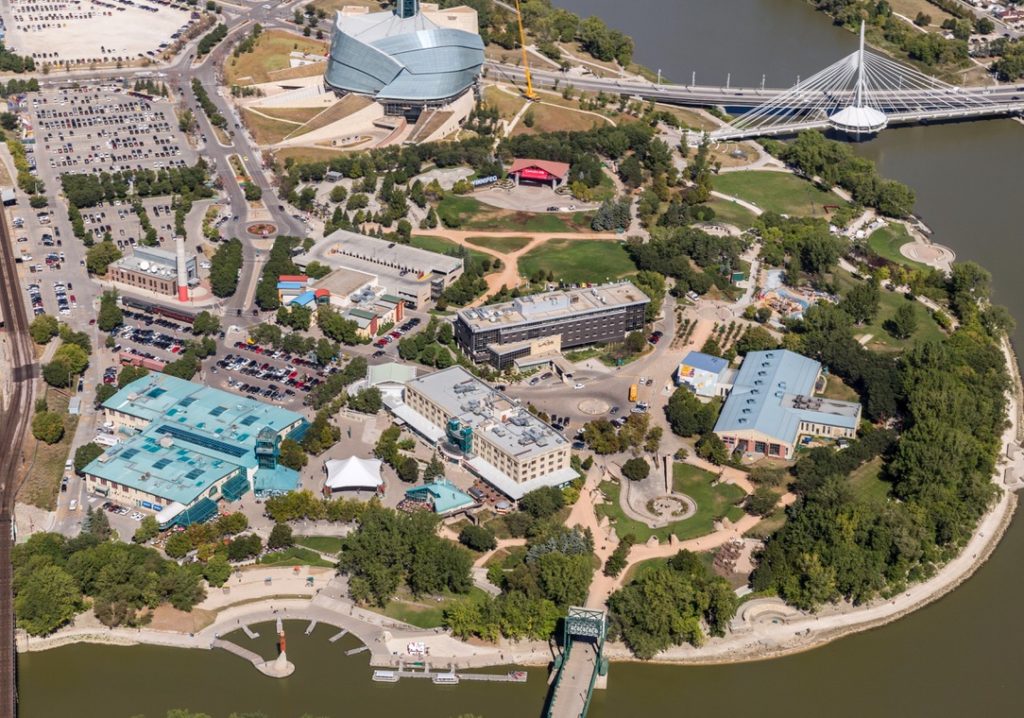 Archaeological evidence shows Canada's first inhabitants used the area as a bison-hunting camp and trading centre for approximately 6,000 years; in more recent history, the Forks brought together European fur traders, Métis buffalo hunters, Scottish settlers, riverboat workers, railway pioneers and tens of thousands of immigrants.
Designated as a Parks Canada National Historic Site in 1974, the former rail yard is now home to dozens of eateries, local craft shops and numerous attractions. The Forks also hosts unique events throughout the year, such as July's Winnipeg Fish Festival, hosted in part by the Manitoba Wildlife Federation. The event features myriad family-friendly activities, including fishing demonstrations, workshops, contests and prize draws. Admission is free, and the festival goes on, rain or shine.
[easy-tweet tweet="Passing through Winnipeg on a fishing or hunting trip? Do yourself a favour and check out @TheForks. While there, you can even wet a line for walleye or channel cats! " user="OutdoorCanada" hashtags="#ExploreMB"]
Spread across 5.5 hectares, the Forks also features an amphitheatre, historic port, giant playground, orchard, expansive market, museums and more. And if you're keen to wet a line while you're walking along the riverside path, you can go after everything from walleye and channel cats to goldeye and carp.
Learn more about The Forks at www.theforks.com.