Wakomata's Winter
Hitting the water with TV's Fish'n Canada Show
By Angelo Viola & Pete Bowman
During spring, summer and fall, northern Ontario's Wakomata Shores Resort is a great destination for anglers wanting to catch a good variety of sportfish, including lake trout, northern pike, smallmouth bass, walleye and whitefish. But the fishing doesn't stop once the lake freezes over—the resort also promises excellent ice fishing.
Nestled in the heart of ruggedly beautiful Algoma Country on like-named Wakomata Lake, the resort is located just off Highway 129 in the Mississagi Valley, a 142-kilometre drive east of Sault Ste. Marie. As with the fishing, the scenery here is spectacular all year.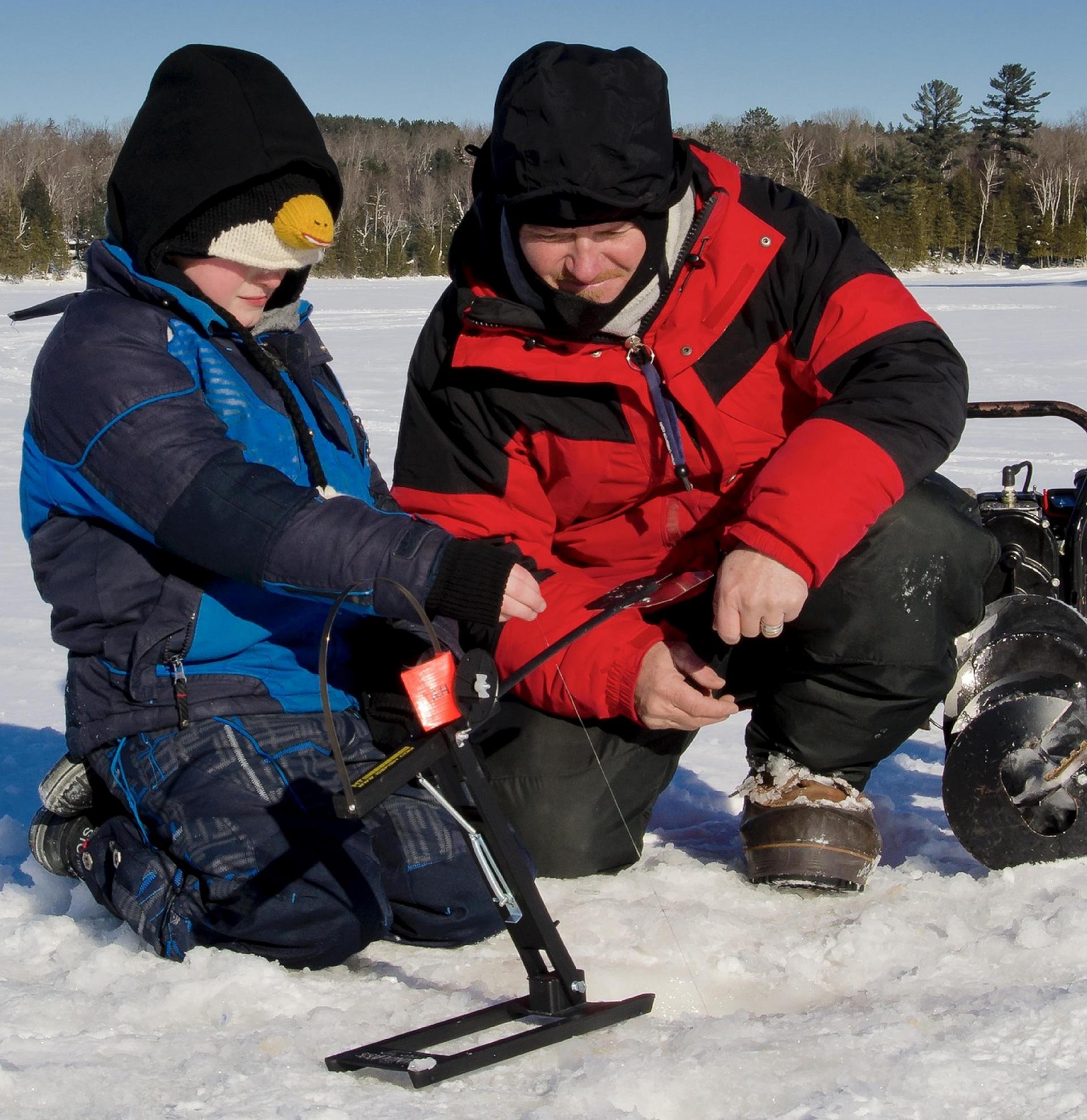 Originally named Wakomatogaming, which is said to mean "big clear," Wakomata is a 2,468-hectare body of water with an average depth of 102 feet and a maximum depth of 240 feet. Ringed by more than 40 kilometres of shoreline, it features exceptionally clear water, long sandy beaches and many islands and coves. As well, roughly a dozen streams and rivers flow into this pristine Canadian Shield lake.
Anglers staying at one of Wakomata Shores Resort's well-appointed cabins can choose to fish for tasty lakers, pike, walleye and whitefish on Wakomata Lake itself—heated ice huts are available—or they can venture to any number of nearby creeks and backcountry lakes for superb brookie and rainbow fishing. All in all, the lake and its surrounding waters offer a fantastic place for ice anglers to put down some holes, making the resort itself a true year-round fishing paradise.
Learn more about Wakomata Shores resort at www.wakomataresort.com. Also see www.algomacountry.com for general info on fishing in Algoma Country.
And for a complete guide to Fish'n Canada Show episodes, TV channels and show times, go to www.fishncanada.com or www.facebook.com/fishncanada.